POV Holder:
?
POV Competition
Aug 27th
POV Used
?
POV Ceremony
Aug 29th
HOH
Nicole
Next HOH
Sept 1st
Original Nomi1nations:
? AND ?
After POV Nominations:
? AND ?
Have Nots
?
Watch the next week of the feeds for FREE – 1 week Trial!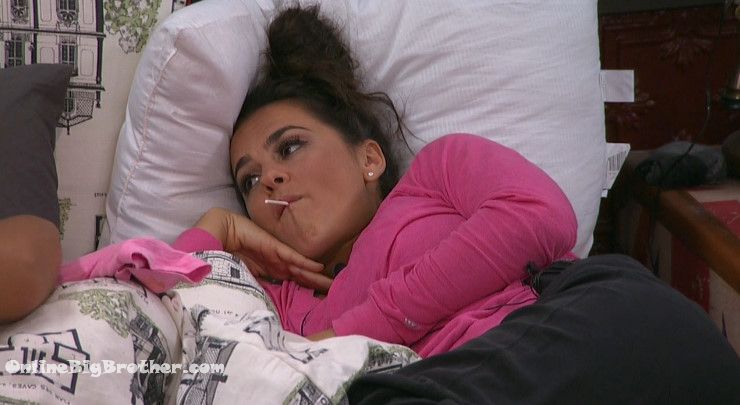 1:16am London Room Natalie and James
James saying that he was going to win that competition but he was able to cut a deal with Nicole. JAmes wonders if Nicole will go back on the deal.
James – I went back on my deal..
Natalie says she kept Nicole safe last week. James says he could have voted Corey out but didn't.
James mentions what would have happened if Corey left yesterday
Natalie mentions Zakiyah and Da'Vonne "held hands" when they jumped off the HOH comp.
JAmes says Victor was doing good in the competitions but he was hiding his face he didn't want to show his face in pain.
James- if I had won that comp I would have 4 wall comps under my belt.. I was going to take it from here..
James says throwing it to Nicole means he's free to play in the next HOH and it forces Nicole and Corey to put the blood on their hands.
James- we need to fade away go back in the minds of people.
Natalie – the couples are running the house right now
James- we just have to make sure we're the last couple standing.
Jame s- if Victor wins Double eviction guess who he's putting up.. COrey and Nicole
James- Hopefully Corey goes home..and guess what it's you Michelle me and Vic..
Natalie – Nicoles a bigger threat than Corey I can beat Corey in comps
James – yeah I can beat Corey in Comps
James says he's the wall comp master
James – honestly if they put you and me on the block they'll want to take me out anyways
Natalie – you'll win Veto
James says the whole house will be gunning for Veto.
James says he hates not winning that competition it gets to him.
James – it's OK James you made the right decision (LOL)
Natalie – are you proud of me learning the game
James- I've watched you grow you were a little nuggets now you are a happy meal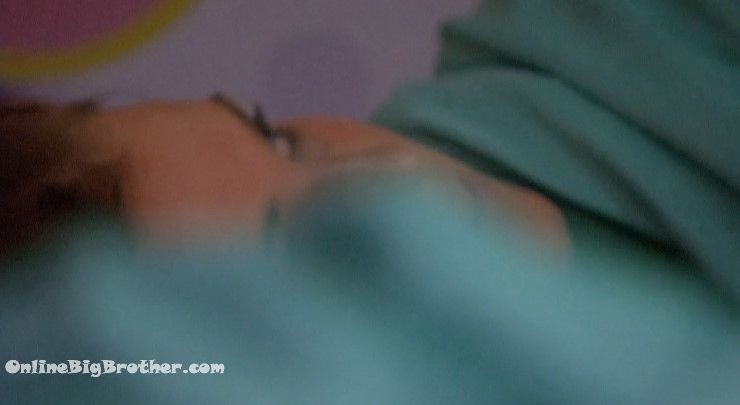 1:26am Michelle Tokyo room
Meech – another week I just can't do it with Paul.. I just can't
Meech – he's being so fake with everyone
Meech – Natalie and Games are in their whole different world
Meech – Victor is kissing up to Corey and Paul
Meech – I caught Paul and Victor Studying
Meech – I don't know what Paul was saying in they're with James..'I heard Never forget always remember' or something
Meech – I don't know what's going on I feel really alone.. I'm really done with this game I felt like People have ruined it for me or I have ruined it for myself I don't know
Meech says the game started off toxic with Jozea and Paul. She says that started all the "he said she said"
Meech – I played the he said she said card a lot.. And I know Nicole and Corey will never trust me again .. I don't think Natalie and James trusts me, I know Victor and Paul don't
Michelle says Paul is taking it to a personal level she doesn't want to talk to him anymore. She calls him childish.
Meech – I hope Nicole makes the smart decision and gets him out..
Meech – I feel like a failure in this game I feel like an embarrassment I don't want to come out of here I don't want to look at social media I don't want to do anything that has to do with the show, which is really sad cause i'm a super fan. I wanted nothing more than this but now it's like…
Meech – I feel like everything is ruined .. I'm a failure and embarrassment.. I should have never been picked to play this season.. It's so hard.. I wish I was last season.. This season is the worst.. Being in it sucks.. I don't ever ever remember it being this bad any other season..
Meech – where your brain hurts and you just can't take it anymore people get to you
Meech – it's so overhauling its all yo think about you don't know who to trust you don't know what's happening, you don't know what is being said you don't know who's lying, who's manipulating.
Meech – I'm gaining weight too and just feeling like crap.. I feel like a shit person.. I feel like I have a shit body… I feel like i'm a shit player.. I don't know what this house has but it sucks.. I never swear in real life..
Michelle continues to whine and complain ..
Michelle – the only thing I don't regret is blowing up Paulie's game that had to happen..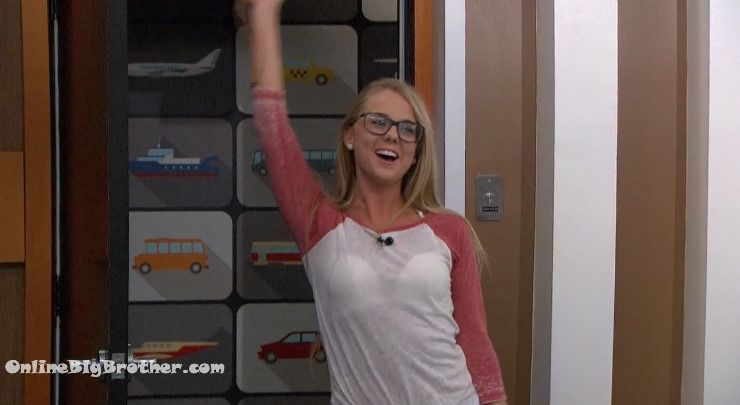 1:55am Nicole gets her HOH room..
"Who wants to see my HOH room"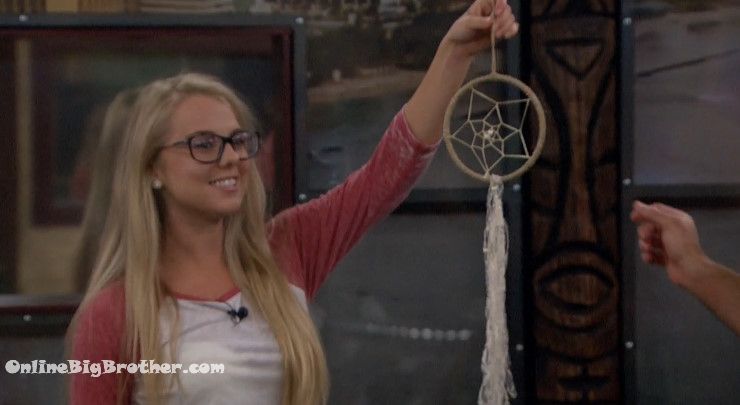 Nicole shows off the dream catcher she makes and sells in etsy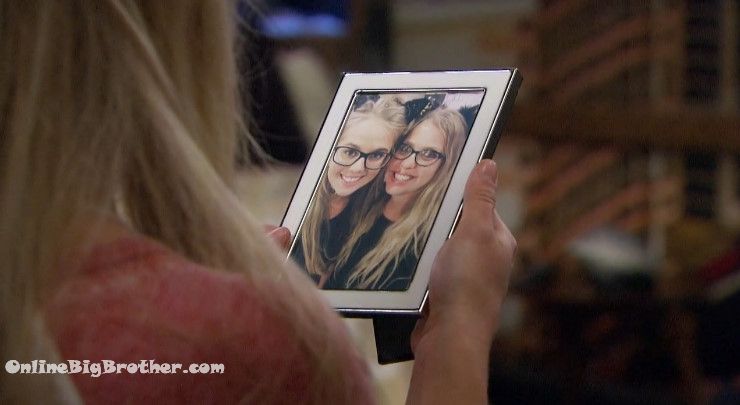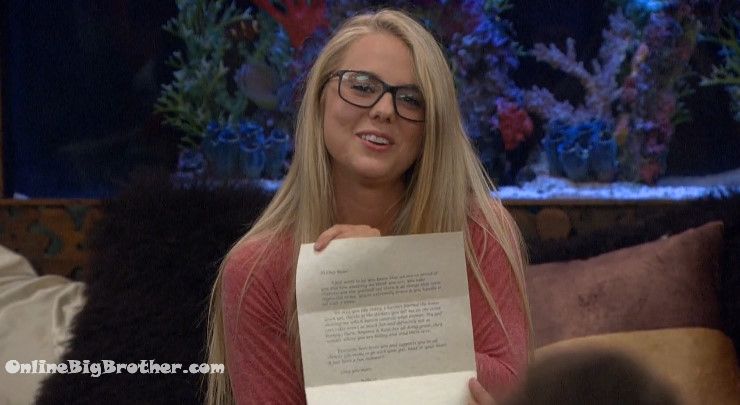 Nicole reads her letter.. "Hi coco bear.. We're so proud of you.. You're extremely brave.. Everyone here loves you and supports you" Yadda yadda yadda
Nicole – sometimes I make them super crazy and long
Nicole – I made like 5 of them and put them on instagram and they sold in 5 seconds.. I thought crap that took my 5 months..
Nicole – I've done personal ones for sure
Paul – that's cool.. what's your etsy shop called
Nicole – hold on.. Candid collection I think
James called into Diary
Nicole got the album Alanis morissette "1 hand in my pocket"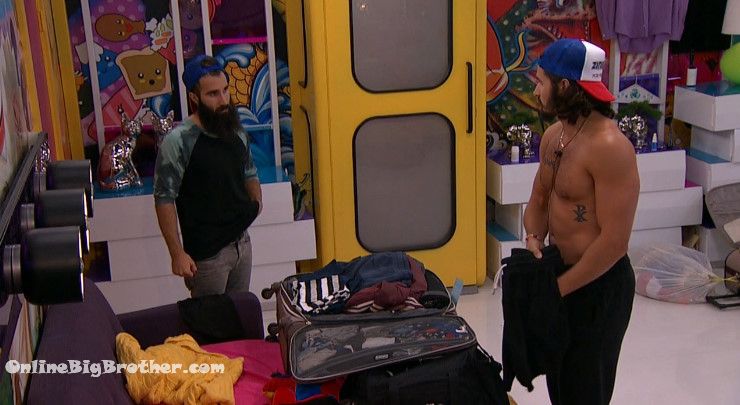 2:08am Victor and Paul
Victor saying James turned sides and voted him out
Paul – they try to make me turn on the 1 person in here that's not a deeha
They are wondering if they can cut a deal with Nicole and Corey see if they can work together
Victor – why can't people stick to a f***g plan.. That's what irks me ..
Victor – every week we geft sh1t on
Paul – literally every week we get f***d over..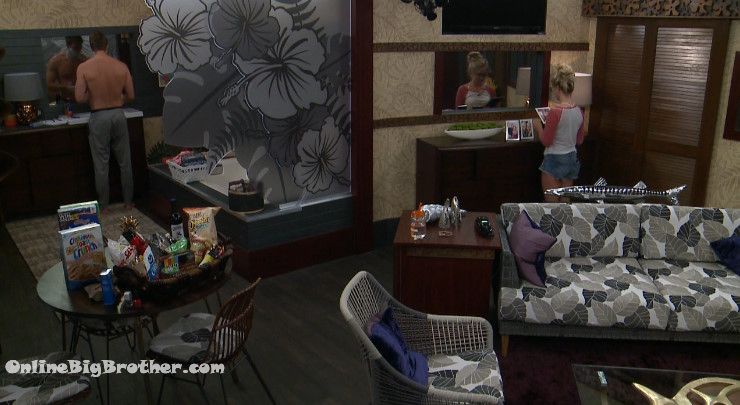 2:13pm HOH Corey and Nicole
Nicole – are you sleeping here tonight
Corey – it's up to you
Nic – it's up to you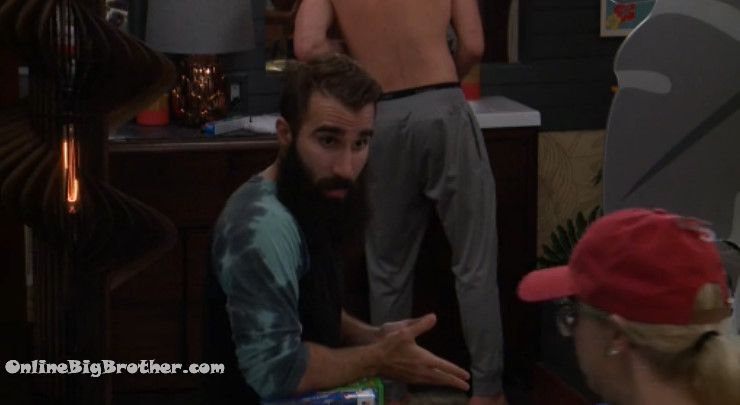 Paul comes up
Nicole says Michele told her she's giving up she's jealous of the people in Jury
Paul – I got under her skin so bad.. she hates me
Nicole – she hates me too she's been wanting me out for awhile.. how do you feel about her going out
Paul says he would love it but says it might not strategically make sense..
paul – personally if you want to talk strategic this is what I would do..
paul – me or Vic get the care package we'll put up James and Natalie.. 1 of them go preferably James he's the stronger player, than if it's the double eviction they are competing against Michele and Natalie those are good odds.
Nic – I don't know James isn't as smart
Paul says if Michelle wins HOH it'll be Nicole and him nominated but he's willing to risk it and get James out because James is such a threat in the game.
Nicole wants to wait for the care package because she might not be nominating anyways.
paul – Victor and I are loyal but we literally get f***d.. we go to 1 side we get f*** go to the other side we get f***
Nicole says if she doesn't put him up does he promise not t take her and Corey out during the double
Paul – have I done anything legitimately shady in this game
Nicole – not to me
Corey no
Paul says the night before the veto Natalie was crying saying she put her two friends up and blamed Nicole and Corey on manipulating her to nominated him.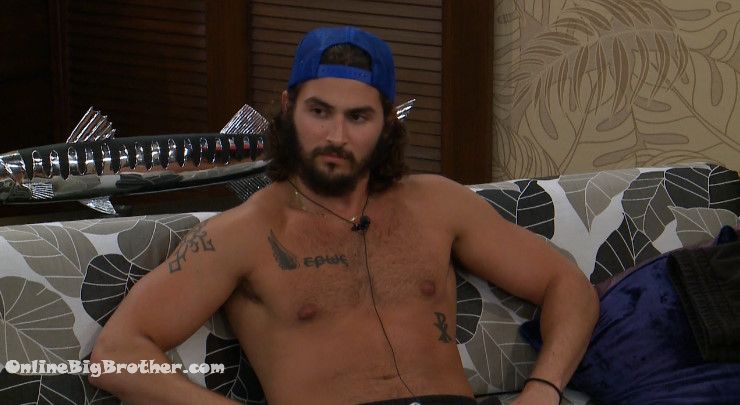 Victor comes up..
Paul- all we can honestly say there's no hiding the fact I have Victor's back just like you have Corey's
Paul – we've been loyal to wherever we landed until we got f***d..
Paul says Natalie told them Nicole and Corey manipulated them to put Paul and Victor up.
Paul says James, Meeech and Natalie were selling to them for weeks Corey, Nicole and Corey but then it flipped last week and they tried to pin it on Corey and Nicole so that if Victor/Paul stays in the game he'll target Nicole
Paul – all i'm saying is the power lies here.. either you are getting the package (Corey) he is (Vic) or I am
Paul – we're here.. if you want to make a deal we will take that shot over there..
Nic – what if you guys go back over there..
Vic – our plan was to win HOH this week and put them up..
Victor says he was loyal to the guys until the put him up he was loyal with James and Natalie but then they put him up.
Everyone laughs..
Vic – they talk about all this shadiness. I have done nothing shady he's done nothing shady I don't see any of this shadiness..
Vic – she (Natalie) said I promise you I'll get James to vote for you to stay
Paul says James,Nat,Meech tried to get Vic to go against Paul.
Victor says Natalie is being super nice to him saying she did everything she could to get James to vote to keep him. Victor says he was loyal to "them" he's not goign to lie.
Vic – they sh1t on my and now I want to sh1t on them
Nic – it's easy for you guys want to work with us this week and pack up and work with them next week
Corey says when they set something up they ruin with it. Nicole needs some sort of promise they won't flip on them.
Paul – I cannot stand Michelle
Vic – James voted me out
Paul – they told me they wanted me to go home.. I wont the veto and they shunned me
Nic – they told me you're (Paul) the target
Paul – the only way you can trust us is based on what we do with the care package..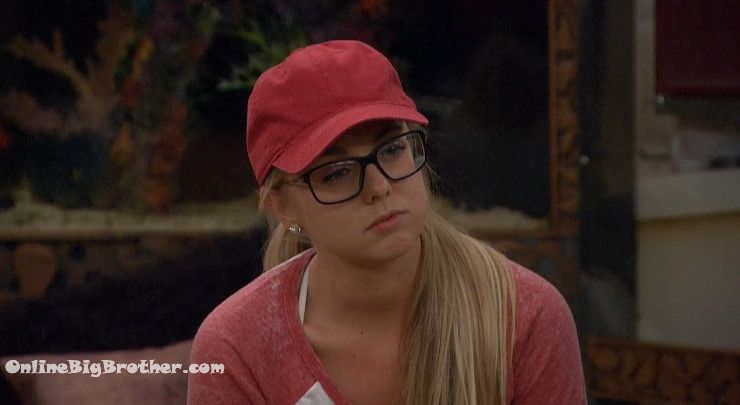 Nicole – I don't want to get burned like you guys got burned..
Victor explains how he's been used all season to take people out.
Paul says James, Natalie and Michelle legitimately "F***d" them
Victor says James voted him out and they were supposed to be working together.. "F*** him"
Paul – realistically it's you 2 them 2 us 2 and Michelle
Paul says there's a 33% chance the care package is goign to Corey, 66% it's going to them
Victor – James has already bounced checks in this house..
Paul – I despise the type of person Michelle is Emotionally I would love to put her up She's gunning for me more than gunning for you..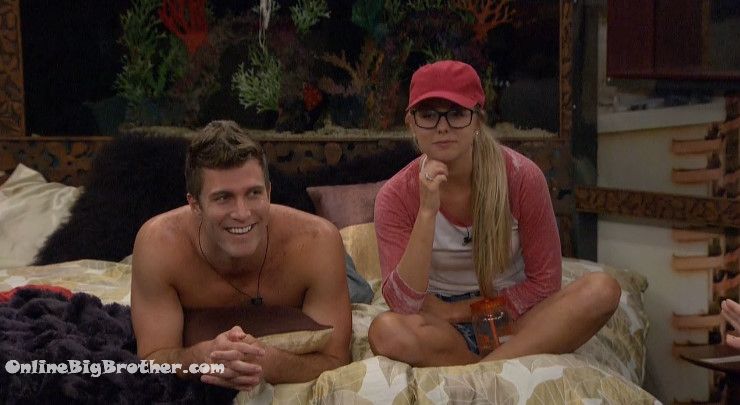 2:46am HOH Nicole, Corey, Vic, Paul
Victor – they took a swing hit but I came back..
Victor says they (Natalie and Michelle) kept saying Glitter..
Paul
Victor – It was a code word for James to not fall..
Corey and Nicole heard it "Ohh sht.. I'm pissed.. that's sketch"
They are all excited to start working together.
Victor and paul say if Corey was going to get evicted last night they were goign to work with Nicole.
Victor adds regardless of what Nicole and Corey do this week he's still going after James, Natalie and Michelle
they say if James and Natalie were loyal to them they would still be with them right them.
Paul – you don't understand how much they shit on you to me..