Head of Household Winner – Jess
Have note are: No Have nots this week, Jack, Tommy and Jackson were given punishments as part of the veto.
Nominations are: Jack and Jackson
Power of Veto Players are – Jessica, Jack, Jackson, Kat, Nick, Tommy (Nicole – Host)
Power of Veto holder – Jessica
Power of Veto Ceremony – Jessica didn't use the power of veto
Powers in the game *** LINK ***
Grab your live feeds —-> BB21 Live Feeds Subscription Link
Rank your houseguests —-> Big Brother 21 Ranking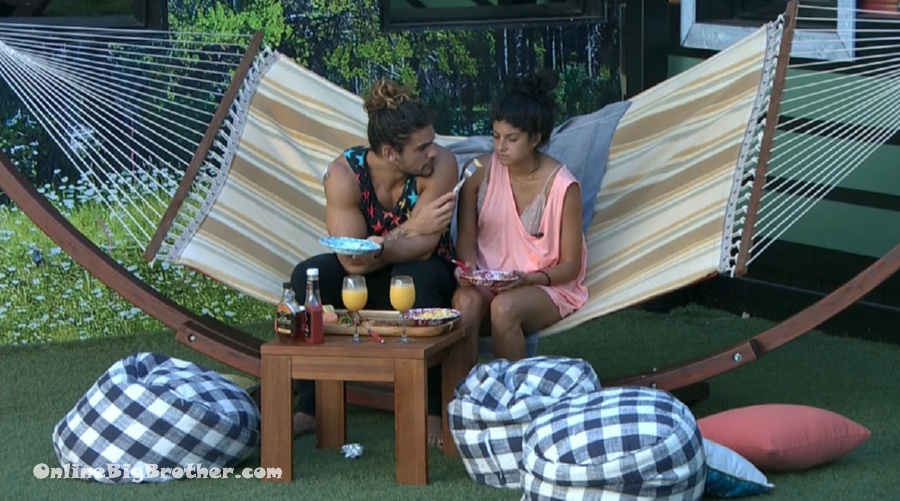 8:20 am Jack makes Sis breakfast ..
Jack seems certain there will be a battle back.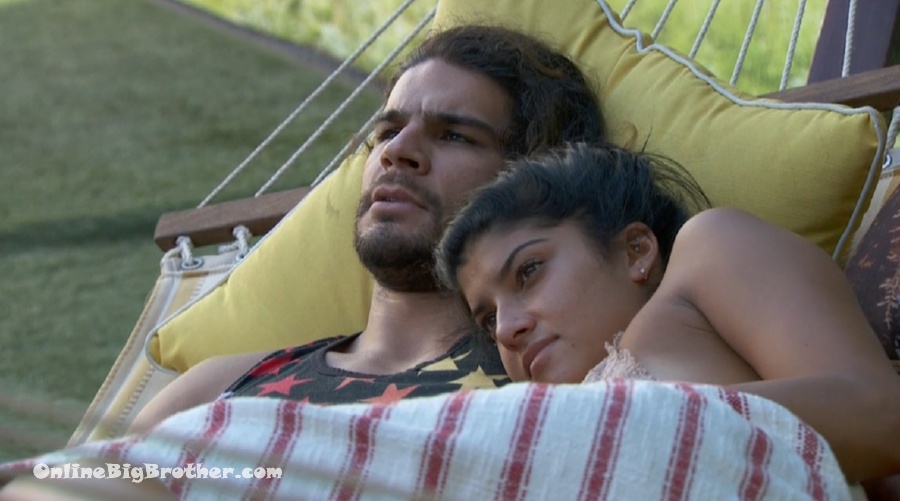 9:10 am Jack and Sis
Jack says he didn't much campaigning yesterday. He's going to talk to Jess to and "Fill her with a bunch of Bologna"
Jack – Kiss her a$$
Jack – I have to figure out am I the target this week
Jack – if that's the case I'm not going to have Cliff and Nick tell her they're voting for me she's going to be like NO YOU'RE NOT
Jack – at the end of the day she has no F*ing say after the veto
Sis says someone told or maybe Jess told her she doesn't know. Either way, Jess's HOH plan was to put two people up and let the house decide.
Jack says he's going to attach his upper and bottom lip to "the top and bottom of her A-NUS"
Jack – I'm not going to be the first one in Jury there's no f*ing way
Sis – you're not going to be
Jack talks about pulling Cliff onto their side. "He's a team player he knows what the A team is"
Sis is worried Cliff is F*ing with them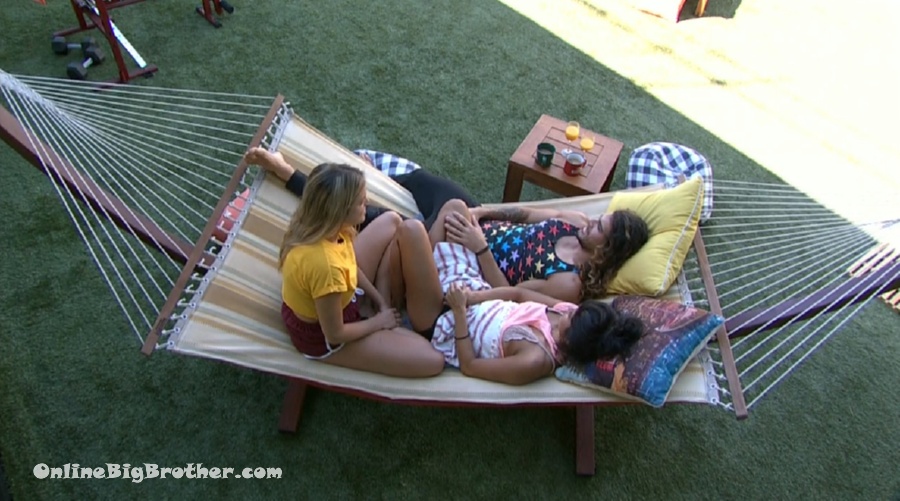 9:53 am Jack, Sis, and Christie
Jack talking about Allen the alien "Spiking" two cantaloupes onto the floor there were seeds everywhere. The alien was pouring coffee and sugar everywhere.
Jack had a lot to clean up after.
Christie tells Jack he's not going anywhere. Jack agrees.
Jack – Cliff's good
Christie says she had a good talk with Nick she's not worried about him anymore.
Jack says once the veto is played Nick will come to their side.
Jack – we'll be good the only thing I am concerned about is I'm her true target.
Jack – when I cut this deal with Cliff I'll tell Nick and Cliff I would appreciate them to go up and tell Jess you are voting for me to stay
Christie thinks Jack will be fine with Jess after they talk today.
Sis – I'm nervous Cliff is f*ing with us
Jack – we have no other options.
Christie- no options
Jack – when we recruit Cliff Hogg to the team we can't be stopped.. Dude we can't be stopped.. dude .. Me, Nick, Cliff HOGG, you and sis F****! against their side which is Holly, Nicole, and Kat
Christie – and Jess can't even play
Jack – I don't know what type of deal.. I don't know if I'm going to give Cliff three weeks or Four
A bird sh1ts on Christie's head (HAHHAAH)
Sis – that's good luck .. F* I'm jealous
Christie – the day I got called for this I got sh1t on by a bird..
Christie – it felt kinda dry.
A bird also tries to swoop down on the conversation.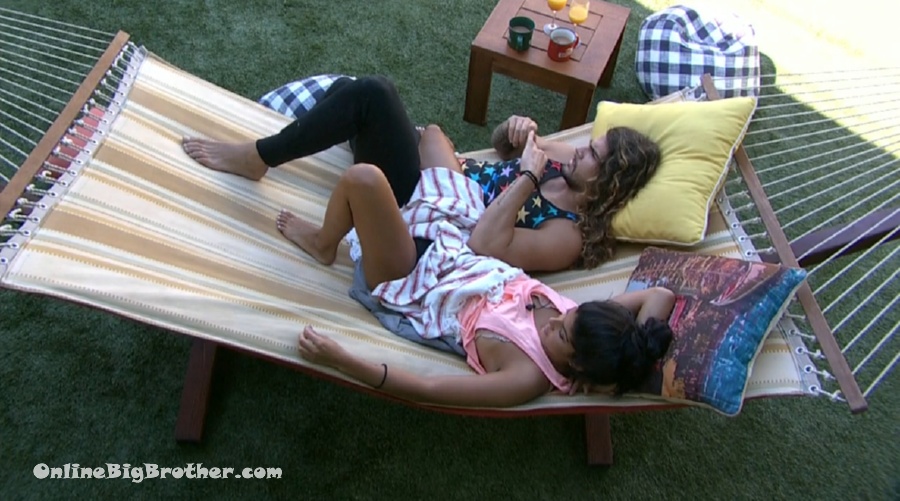 10:12 am Jack and Sis
Going over talking to Cliff, "I'm going to say he's got my word but I won't mention a deal"
Sis – Nick was telling me last night when you left I don't' know if it's true or not he was saying Cliff he wasn't buying it and he wasn't trusting us
Jack – ok cool .. well it's the only play I have
Sis – that's why I'm getting nervous.. I don't know if Nick is just saying that I don't know
Sis doesn't know why Cliff would say he doesn't trust us we held up the side of the deal with him
Jack – we evicted him
Sis – so did Jackson and Holly
Jack says Nick is playing a neutral role he doesn't know where CLiff's head is at
Jack – I have faith even if he didn't believe I would make him.. I wonder how many weeks I'll give him .. I just want to give him 3
Sis – he wants 4
Jack – I have to cannibalize us
JAck – I'll say 4 evictions.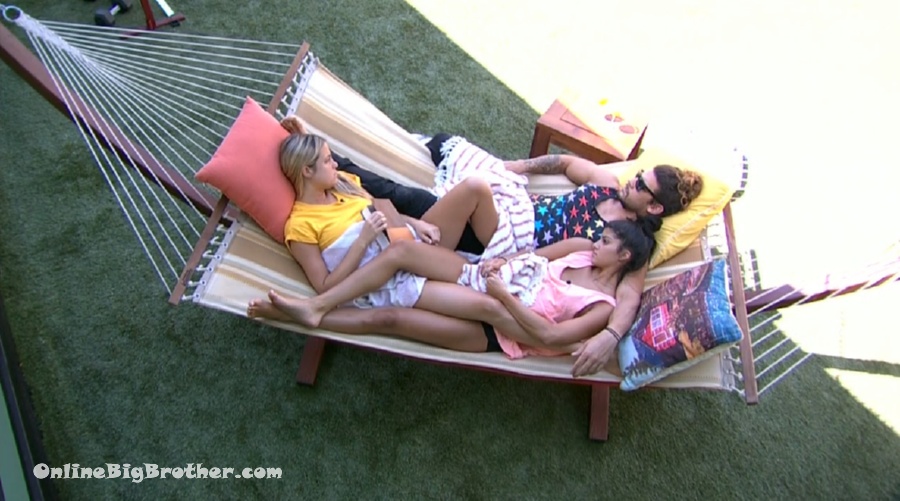 10:40 am Christie, jack, and Sis
Christie says holly is spending all her time in the HOH with Nicole and Jess.
Christie – I thought I would be good at this I didn't' thin kI would get so emotionally invested and say so much to show I am as open as possible. you can't be emotional people play on that
Jack – I know exactly how I'm going to lay out my deal it'll be beautiful it'll be a work of art
Jack says Holly is on that side of the house now "You lied about you and Kat. I'm sorry you are dead to me and you continue to lie about it and use that to send me home"
They all seem convinced that Holly/Kat know each other.
Jack – you're dead to me ..
Christie – have you spoken to Jackson at all
jack – nope I won't
Christie – he's still lying.
They start talking about Jackson pouring out the mouthwash
Sis say him do it one-day but she didn't say anything because they were cool back then.
They go on about this.
11:07 am
Nick and Cliff join them…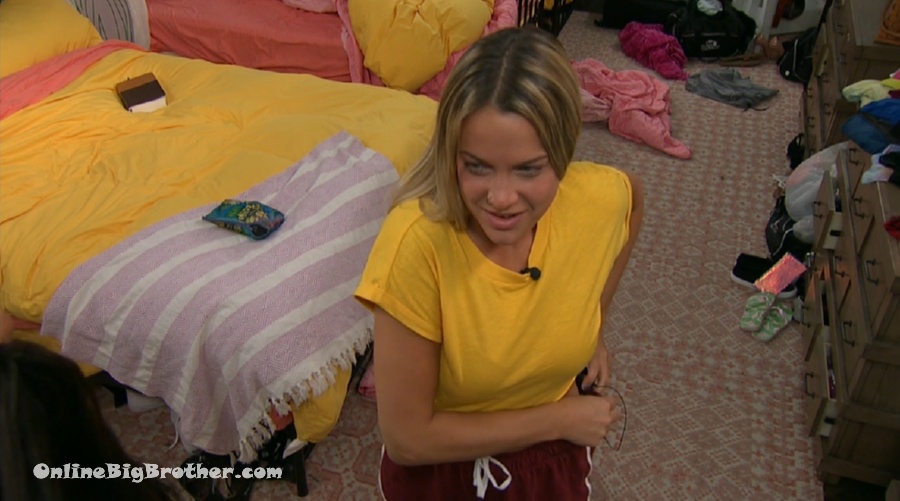 11:26 am Sis and Christie
Talking about the veto ceremony being in an hour. Sis says Jessica isn't using the veto. Adds that Jess has been straight up with her intentions.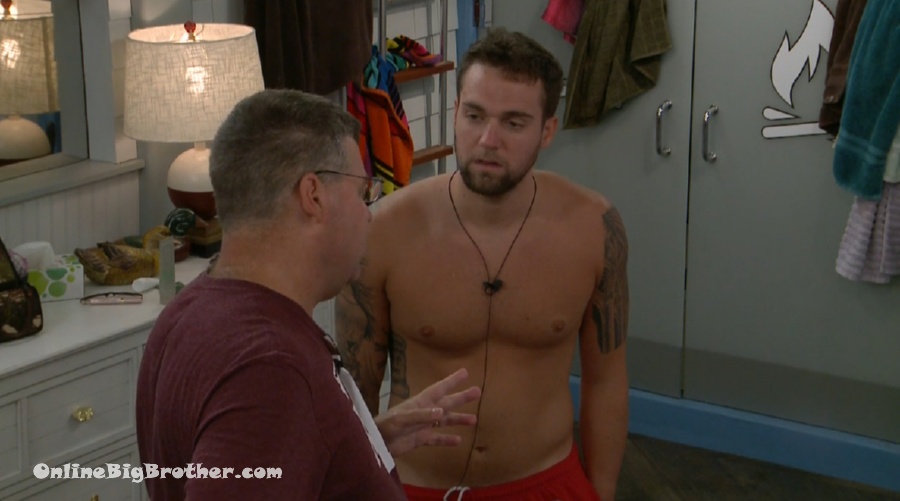 11:30 am Cliff and Nick
Nick – it's not going to happen (I think they are talking about the two of them voting out Jackson)
Cliff – even if something crazy happened and Michie did go you and me still for next week
Nick – yeah
Nick – me you and Nicole are f*ing good bro rock solid
Cliff – I'm not putting you up if I win this thing
Nick – I'm not either
Nick – it's been me, you and Nicole for three weeks I'm f*ing sticking with that
1:06 pm Feeds back the Veto was not used.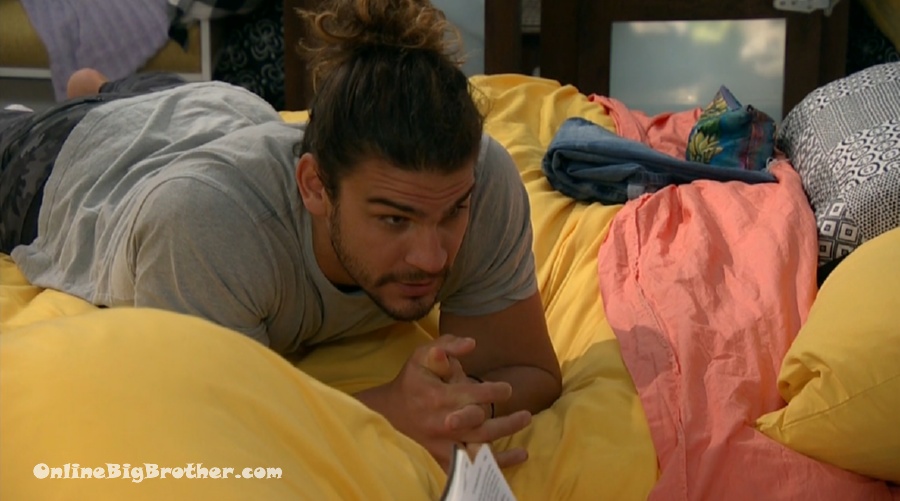 1:08 pm Jack and Nick
Nick says if it's 4 -4 Jess will break it in Jackson's favour.
Jack – I have it I'm going to give him a deal he can't refuse.
Jack – if we get Cliff locked in bro..
Nick – me you Christie Tommy Sis
jack – it's untouchable in double eviction