Big Brother Canada Spoilers – KIKI getting evicted unless a twist prevents this. No Idea what the blood veto does.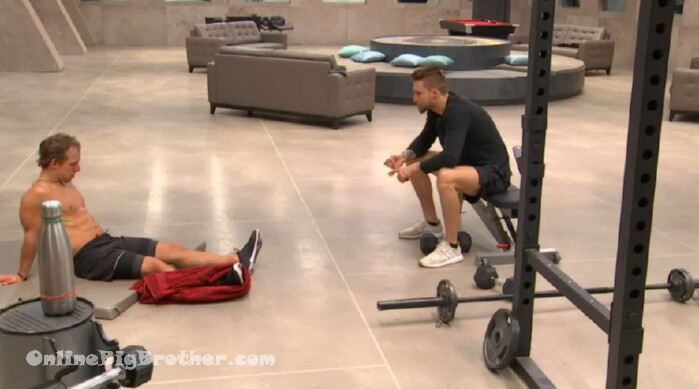 11:48am Adam and Dane
Dane saying the whole house wants Sam gone.
Adam – why the whole f*ing house man .
Dane says they've done nit to themselves winning competitions and being in a showmance.
Dane – me and Anthony have been putting f*ing work in since the day it happened.. day f*ing three that you are not the target it's SAm.. it sucks but at least you're in this game.. Everyone bit on it..
Dane – you got PB she has no one else
Dane says just like they've discussed it's going to be final 4 them and one week player so there's no chance of non PB winning.
Adam – if Mark wins it's not going to take any heat off me everyone will be put Sam and Adam up
Dane – it'll be Sam and Kyra
Adam mentions that Sam thinks Dane won't put her up and she's not going to put him up.
Dane says Sam doesn't know about the PB alliance and they are running out of numbers to put up
Dane – Damien, Kyra, Esti and sam… Esti is out from my picture
Adam – why not Cory
Dane – oh yes Cory ..
Adam – she's just as much of a competitor than Sam is I don't understand why people aren't looking at it like that
Dane says Sam was saying his name as a target earlier
Adam highlights that WAY back
Dane – doesn't matter Cory has never said my name.. Esti has never said my name Damien has never said my name the only two people left in this house that aren't PB have said my name..
Adam – everyone is Saying my name including COry
Dane – win HOH and PB will have to deal with it
Dane – I can't believe no one has caught on
Adam – it's f**ED
DAne – after this there's eight players that can play and it's four of us .. 50% chance of winning
Adam – I hope it's something fun
Dane – me too
Dane says if Sam touches the block and doesn't win Veto she'll be evicted
Adam – for sure
Dane – Kyra will skip the block once again because they are not threatening.. I guarantee if it's a holding on challenge they are off first
Adam – probably
Dane – it's getting old..
Adam says if Sam goes next week and he goes up against Kyra. PB will vote out Kyra, "How bad does that look"
DAne – yup
Adam – Sam stays and it's me and Sam .. it's not going to look bad if I stay
Adam stresses if he stays against a Cory, Esti or Sam people are going to be like What the f** and the following week if PB doesn't win HOH two of them are going up. Veto used and another Pretty Boy as replacement
Dane – 100%
Adam – if someone else goes next week.. if Sam can be used at a later date,… I know you are worried about whatever but as long as Damien is in the game that can be one guy (target)
Adam – she feels good with you and Anthony 100%
Dane – I know I'm not saying Sam is my main target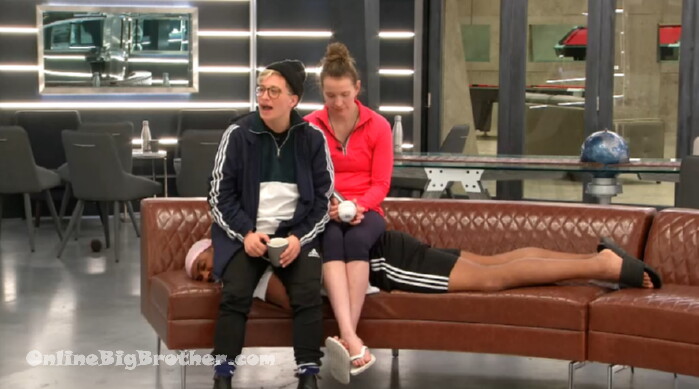 NOON
Kyra signing a song they made up. Anthony says it doesn't rhyme
Kyra – I'm not a singer I'm a person ..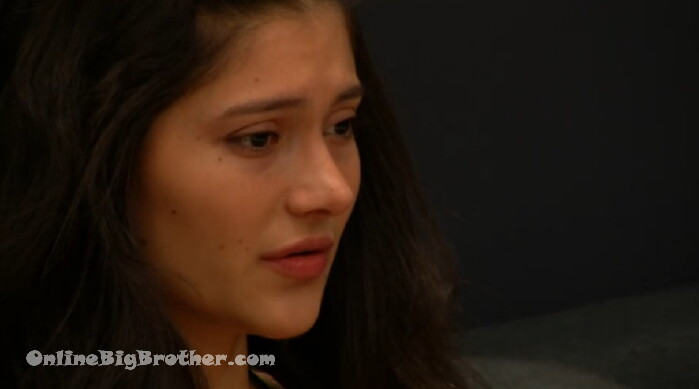 12:49pm Esti saying is KIKI leaves she's going to feel alone. Says she knows DAne has her back and Apparently Anthony does but she's not sure about that. She isn't considering the the Adam, Sam, Dane and KIKI "thing" is real. She's sure if she goes up against Dane, Anthony, Kyra, Sam She'll stay.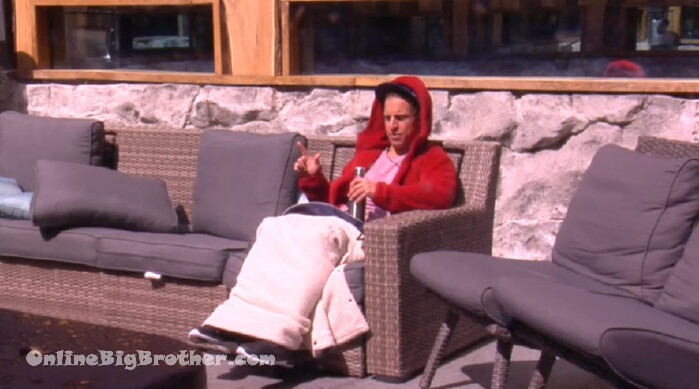 12:40pm Studying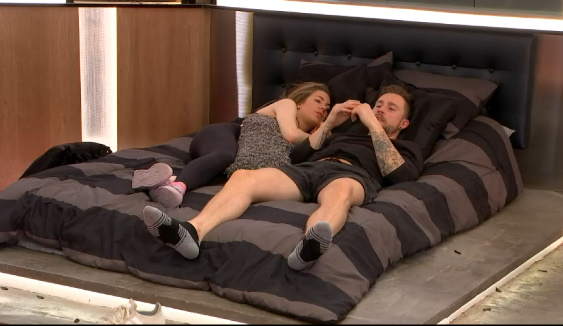 5:48pm Adam and Sam
sam asks if Cory wins will they "touch the block"
Adam – I think so
Sam – Anthony?
Adam – Maybe
Sam – me and you and me and someone
Adam – me and you i dunno .. I'm just shooting shit
Adam says he's putting that in his head so when they compete in the HOH its do or die for him.
Adam says if the HOH tomorrow is Endurance and he's hanging up there with all the boys and they ask him to drop, "I'm not even going to answer them"
Sam – just ignore it
Sam – If Esti wins we're going up
Sam – do you think Dane will put us up .. he'll put me up not you
Dane – I would hope not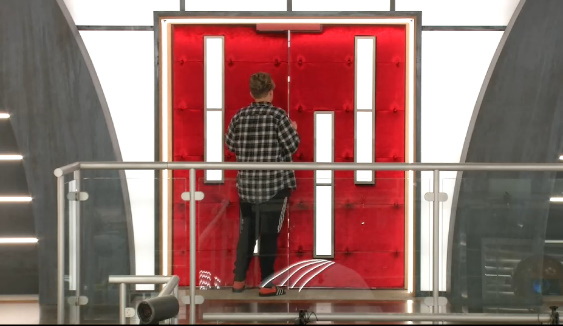 Kyra comes in .. (Groan… )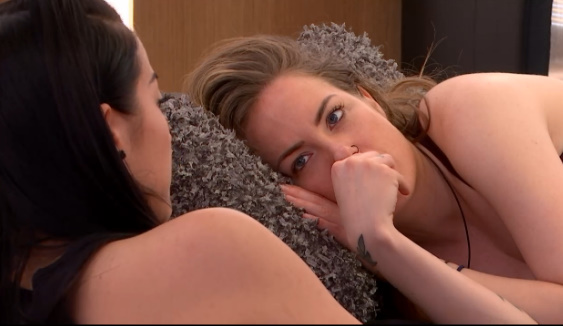 6:10pm Sam and KIKI
KIKI saying she can count on Esti. She's hoping she can get three more votes. From all the conversations she's having people are not telling her they will vote for her but they aren't saying they will vote against.
Sam – I feel like you're good I don't think anyone is saying anything to Mark at all..
Sam offers her room for the night to campaign to everyone.
KIKI says she's feeling better about Anthony voting to keep her than Cory. Adds that Cory still thinks it was her and esti that were pushing for Cory to be backdoored.
KIKi – I don't talk much game with Cory
Sam – I don't either it's all just general
Sam says she walks in on mark talking with Dane. She thinks he asks a lot of questions about love and life
Sam – Mark wants advice to get a girl friend..
KIKI – aww Mark
(ZOMG)
KIKI is hoping to get along with esti's vote. Kyra and Damien. She's assuming Cory and Anthony will vote toegether
Sam – I wish I had a vote
KIKI hopes she gets Adam's vote.
8:20pm Feeds have been down