Head of Household Winner – Cody
Have nots – Kevin and Enzo
Nominations –
Power of Veto Players are –
POV Host: –
Power of Veto holder –
Power of Veto Ceremony –
Live feeds —-> Grab your Live feeds here. Try it free.
Rank the houseguests —-> Big Brother 22 Ranking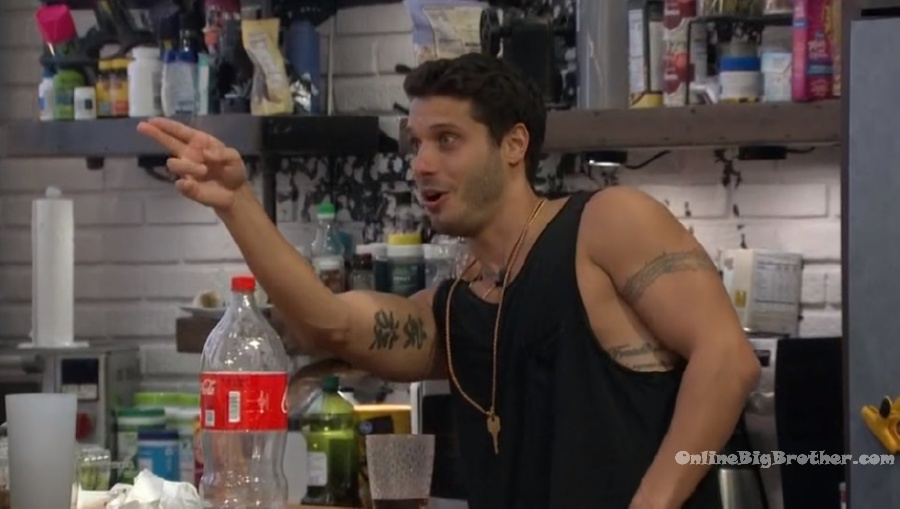 10:08pm The live feeds return .. It was some type of golfing competition with prizes. CODY has the HOH key around his neck. Cody is the Head of Household! They talk about how HOH competition and who Christmas didn't even lock in with a score. Memphis – that explains why she was stomping through the floor. Enzo – so there might be prizes for the POV now too? Cody – yeah they said there would. Cody – I love that he said I'll see you again. Tyler – my first shot I went for the money and I messed up bad. It helped though. They talk about how they don't know who won the 5k prize. Tyler, Cody and Enzo say they went for the money but none of them admit to winning it.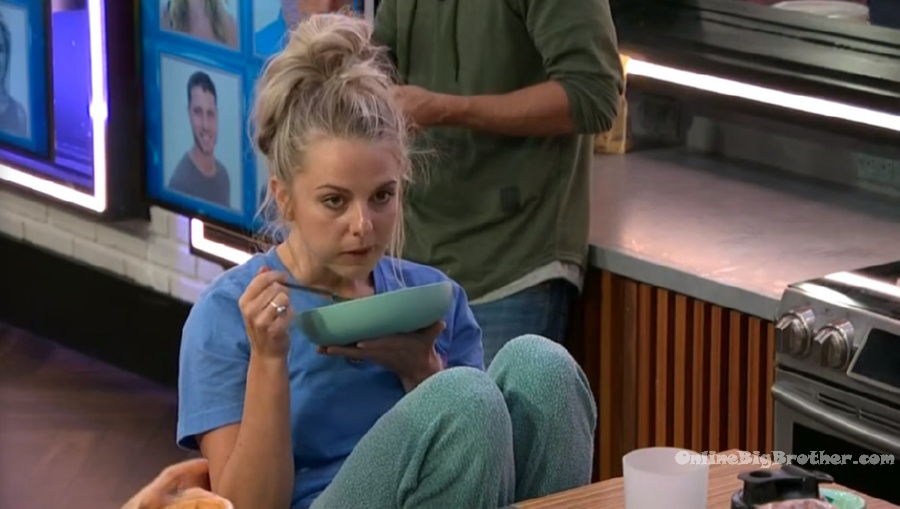 Storage room. David is cleaning the fridge.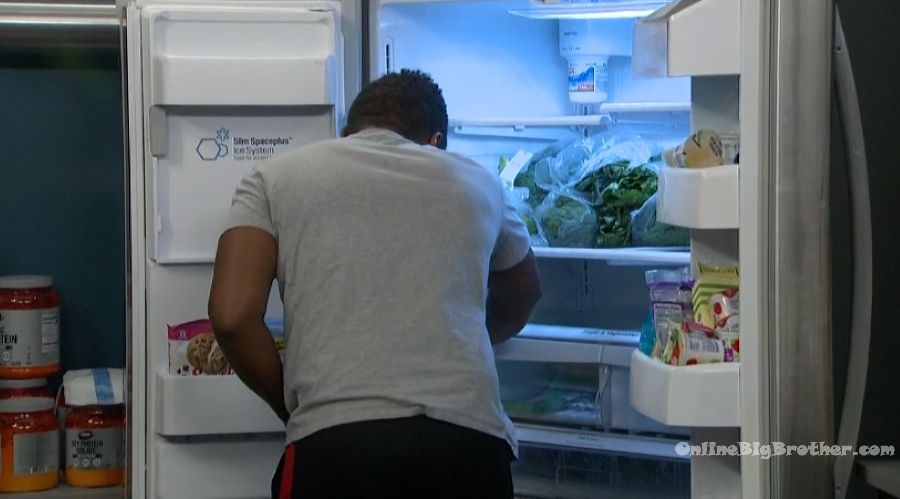 10:25pm Bedroom. Christmas and Nicole start a game of backgammon. Chrsitmas – I am not upset that I didn't win HOH. I am upset that I didn't get a score.
10:30pm Bedroom. Memphis and Dani. Dani – what is up with Nicole.. she is the only one that hasn't won anything.. lets kick her out. I am one to talk but at least I got something. It should be an easy week! The POV.. Dani – everyone has to gun for it. Dani – this is crazy! If only Enzo didn't throw off our streak. Memphis – I bet America hates us! Dani – HATES! Like HATES! There is never a season where they don't root for the underdog. It could literally be a piece of trash and they would be like go trash! Memphis – oh they for sure hate us. Dani – all of our families are happy though. Dani – this is so awesome! Memphis – I know .. I think we all need like a chill week. Dani – I know ..like put all the stress on him (Cody).
10:45pm Kitchen. David, Enzo and Tyler.
David – If I someway, somehow win America's Favorite I am donating the money. Tyler – To who? David – to causes – black lives matter. Tyler – that is f**king awesome dude! Please vote for this man. Enzo – I hope you get it. I am donating it to my kids if I win it.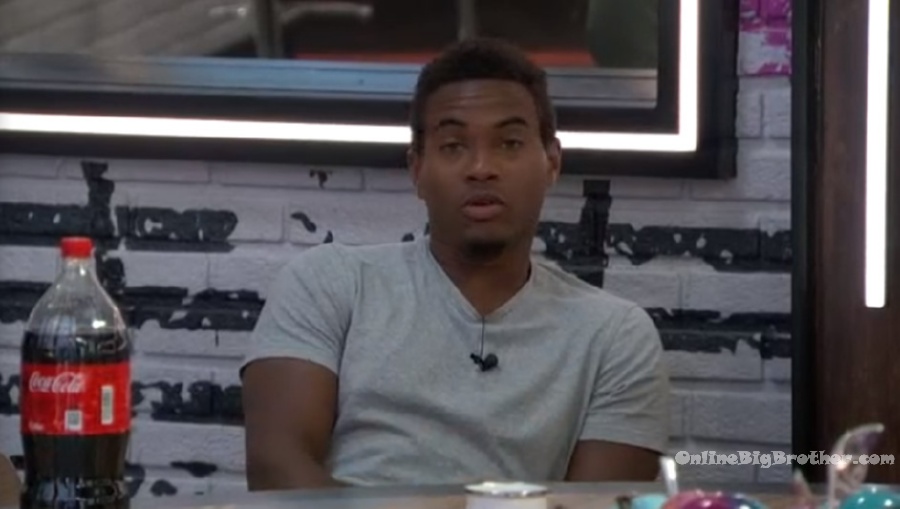 11:20pm Bedroom. Cody, Tyler and Christmas.
Christmas – Why are you picking Enzo? (Havenot) Cody – because I wasn't going to tag David back and I figured you would pick Enzo. Nicole said she would be it too. Why? You don't think I should pick Enzo? Christmas – no I am fine with that. I just feel bad for Kevin because he is on the block every friggin week. Cody – f**king do it. Pick him. Christmas – you want me to be savage?! You're going to pick him first and then I am going to be the a$$hole that puts him on the block. Christmas – because he's going to know that I know that he is going on the block. He f**king knew it today! Tyler – all you have to do is say that you're being fair .. because he was a havenot week one and that was it. Tyler – of they do who did the worst in the comp. That was us two. (Tyler and Christmas) Cody – ok I'll pick you. Tyler – No, I am saying if (BB) picks us. Christmas – I just feel bad for the boy (Kevin). He is like a bruised f**king banana in this house. Cody – he should have gone home two weeks ago. Christmas – alright I am doing it for the team. Tyler – it decreases his chances of winning the veto if he's a havenot.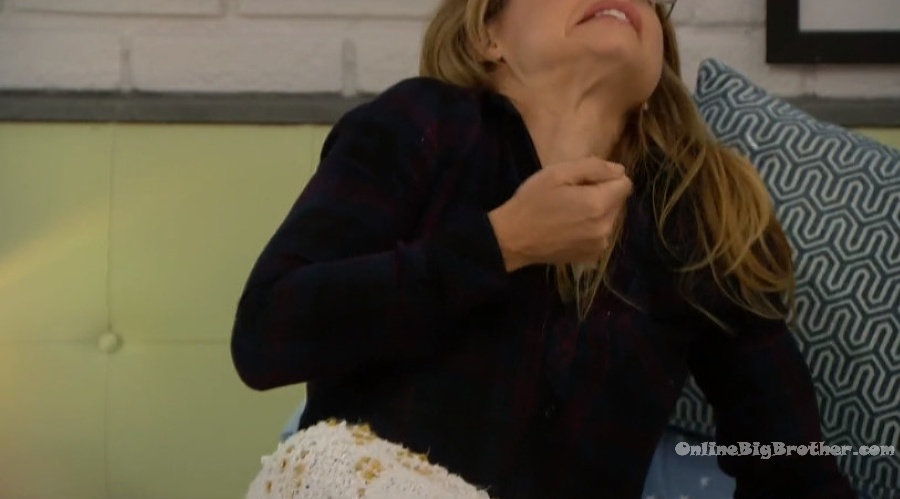 12:50am Tyler and Dani.
Tyler – I would always just vote for whoever deserved it the most. If I can't make things happen then I can't make things happen. I think we're doing crazy. Its crazy. Dani – its crazy! Tyler – all it takes is two more! Dani – but all it takes is a veto .. remember that. Tyler – four more wins.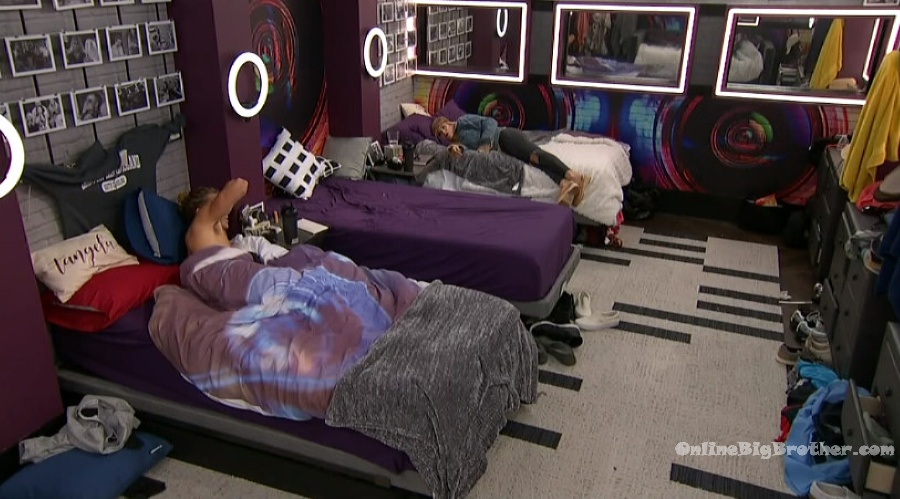 1:28am Big Brother blocks the feeds.
1:55am The live feeds return and Cody has his HOH room. The house guests are sitting around chatting and looking at his HOH basket. Gramps is already over it and has headed downstairs to go to bed.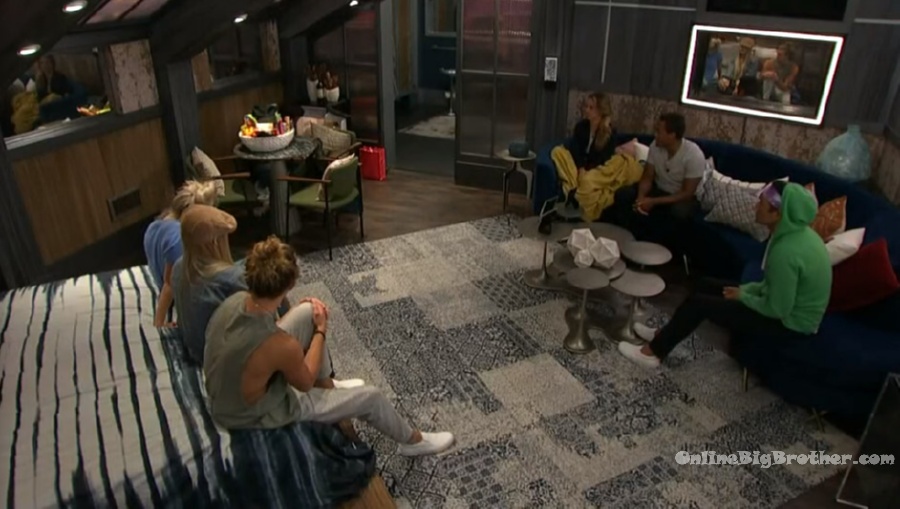 Show your support by making a donation.
If you're enjoying our live feed updates this season, please consider donating.
Any amount is greatly appreciated! Your donations go directly to paying the fees required to run this site.