Catching up.. Neda and Emily were eliminated During the Double Eviction.
Head of household will be played "all night' on the feeds. get your VPN and watch them for free.
Watch the feeds for free from the US using a VPN we recommend HMA https://www.hidemyass.com/vpn/r16399/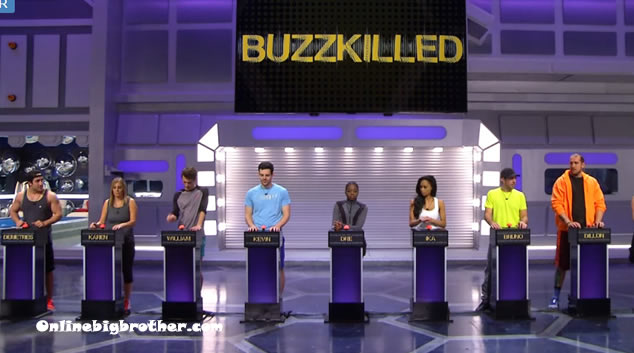 Sindy is the host.
"You're in for an all nighter"
"As soon as you hear the buzzer go off hit your button"
"The last houseguest to ring in will be eliminated. It is that easy"
"Rounds can be Minutes long or hours so this is a mental endurance"
(LOVE IT)
"To make things interesting, Big Brother will try to lure you away from your buzzer with some tempting offers throughout the night"
"We will eliminate one houseguest per round and when we get down to our final 2 the last round will be the first to BUZZ IN with the winner becoming the new Head of household"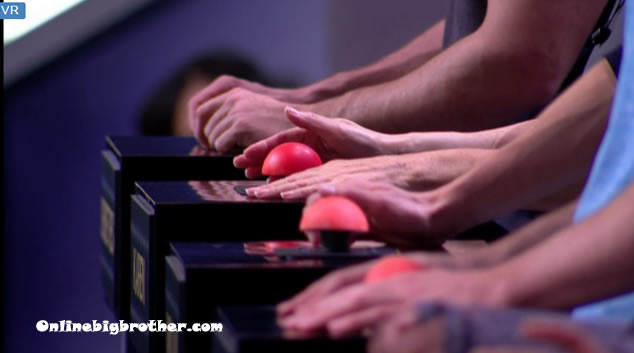 10:40pm Karen and Demetres
Karen says she beat Neda that makes her "warm" she now wants to beat Kevin "I hate him"

Chinese food and Beer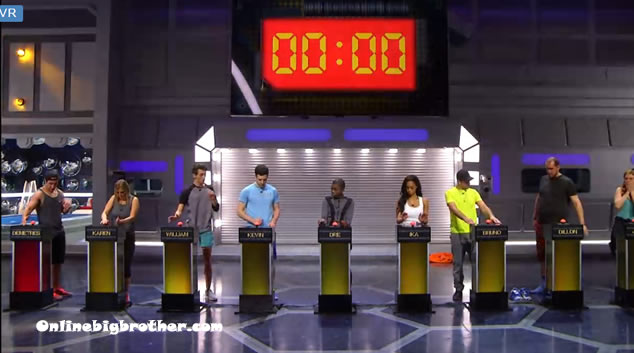 11:08pm Buzzer goes off Demetres is out!
Dillon goes for it #BBCAN5 pic.twitter.com/H1MjUsykix

— OnlineBigBrother.com (@bigbspoilers) April 14, 2017
12:01am

12:28am Karen out

Temptations number 2
6 Have cards are hidden inside the house. Don't get a have card you're a have not.
(Sindy, Demetres, William, Karen have cards )
1:06am Ika out
Ika now has a Have card

1:09am Ika, Sindy and Demetres red room
2:14am Jackie Out
Dre ran and got the last Have card.
2:55am

Kevin out
William finds a safety card meaning he cannot be nominated this week.
Dillon wins the HOH
The HAve nots are Bruno Kevin and Jackie..
[polldaddy poll=9723834]