HOH: Tiffany
HAVENOTS: BIGD, Alyssa and Claire
Nominations: Alyssa and Xavier
Power of Veto Players:
Power of Veto:
Power of Veto Ceremony:
Big Brother 23 Houseguest Rankings – – RANK THE HOUSEGUESTS –
View the previous day ranks on the – Ranking Grid
Big Brother Spoilers – Alyssa and X are nominated. Alyssa is the target. Alyssa winning Veto could bring some drama.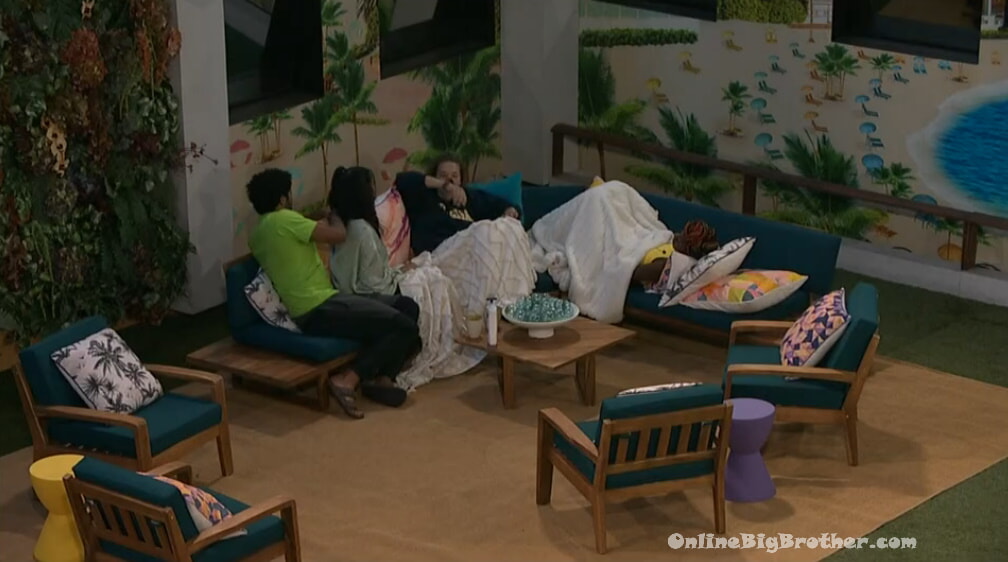 12:15 am – 12:40 am Chit chat about who will hang out after the season is over and generally past seasons. Claire and Azah have a good memory of the history of Big Brother going back to BB2.
"top moments of bad game decisions"
Lawon, Marcellas etc..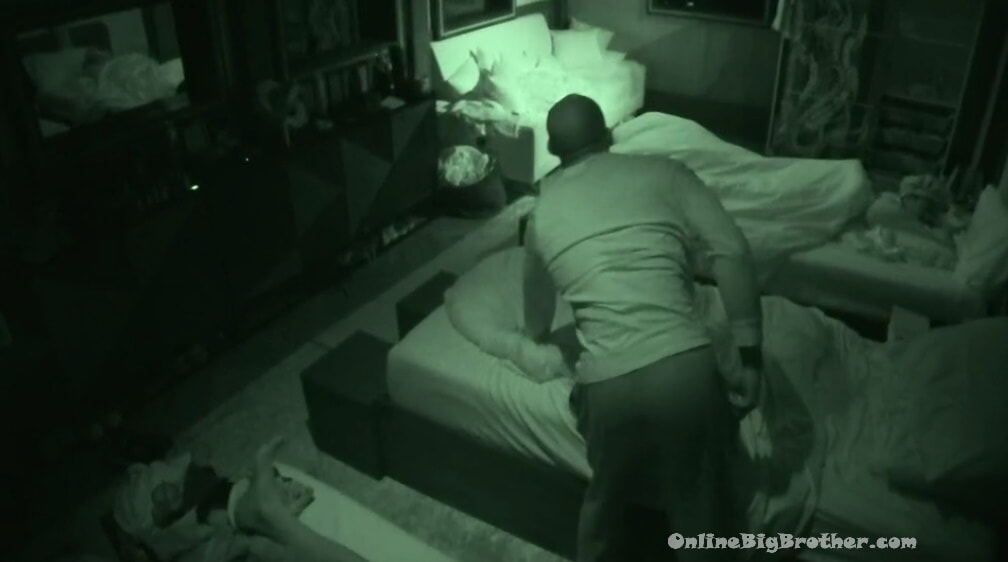 12:44 am Xavier and Kyland move into the Yacht room.
Xavier – we're going to take this room see how it goes..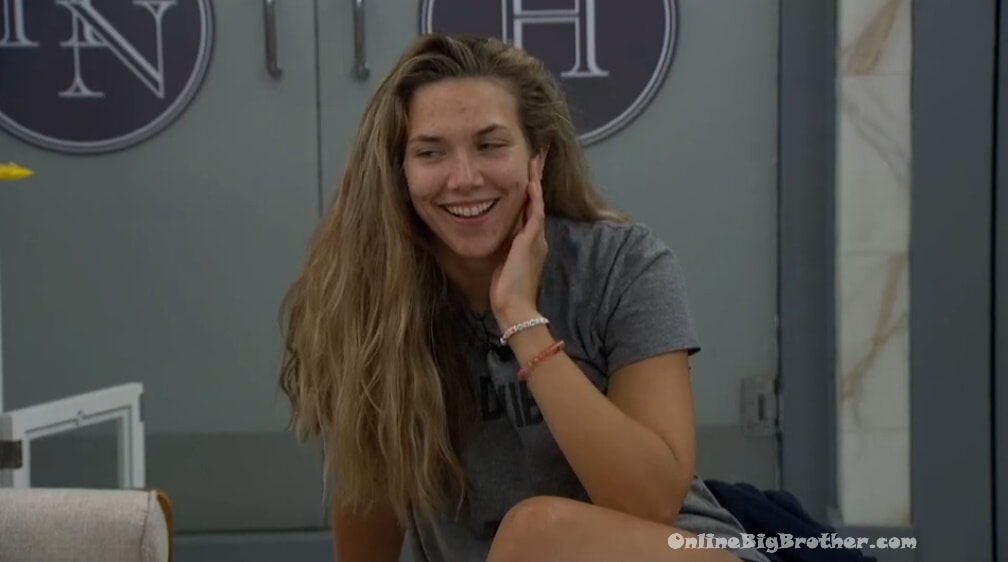 12:48 am Tiff, Claire and hannah
Tiff – I love Chris Brown.. I want a boyfriend just like that
Hanna – good music
tiff – everything about him is sooo.. sex..
Hannah – Chris brown for ma is a bit problematic..
Tiff – I like the music. I don't care about anyone's personal life.. none I don't care about these people do. So when I like people I don't want to not like them so I don't look into their personal life
Hannah – Gotcha
Tiff – His music, his voice his entertaining the job he does with the entertaining is dope
they chit chat about the conversation in the backyard where they taled about who will hang out after the season. They mention that DX will want to bring Travis along. Ky will want to bring SB but SB won't want to hangout with them after hearing the things they said. Brit will want to come but she's a "Good girl" and will go home at midnight.
They talk about the ZINGs people will get.
Hannah – you kind of get a glimpse of what America sees
Claire – or what their perceptions is or whatever. Like ohh what thing is talked about.
Claire – I find 25% of them good the rest of them are OKAY..
Clair e- how do you think people will react to the zing?
Tiff – I'm going to laugh
Claire says the three of them will laugh and be fine
Hanna – I'll pretend to be super upset
Tiff – X will be fine. Ky will be upset if they zing about SB or Shelly
Claire – he'll be fine if it's about him being long-winded or him being a mad scientist
Tiff – Alyssa will probably not be fine with whatever
Hannah – She'll laugh.. or pretend to laugh then she'll cry about it later
Claire – Azah? it won't affect Azah.
Tiff – if they bring that camel toe up (LOL)
they all laugh
Claire – BIGD it'll depend.. for the most part, it'll be a laugh or it will seriously affect him in the game.
Hannah – yeah
Tiff says if they can't handle their zings they shouldn't be on a show like this.
Tiff asks in BB history how got real upset about their zings?
Claire – Nicole..
Tiff – she was so mad at what Bayleigh said, A couple of guys a couple of tries..
Claire – Beth was mad when they called her Old gizzard
Tiff thinks her zing will be something about going after younger men.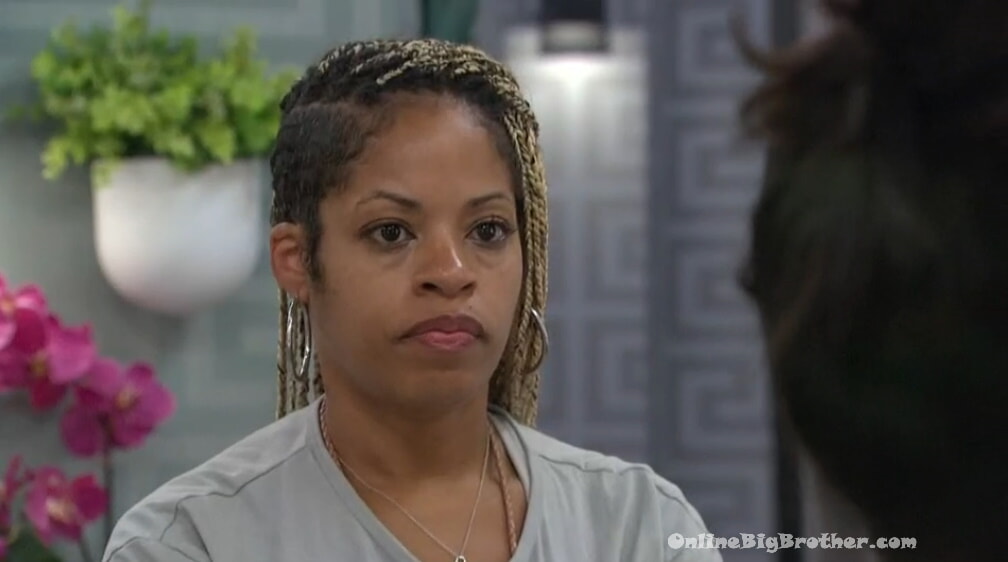 1:05 am Tiff and Hannah
Tiff – we needed to get some of those tough competitors out to win some comps
Tiff – DX would have won that comp yesterday
Hannah – he said he was really bad with motion sickness
Tiff – I thought I was too
Hannah – more than 2/3 done this game but we've only played a little more than half. We still have 6 evictions to final 2
Tiff is worried that Xavier told BIGD what she said about him. She saw them talking outside.
Tiff says Xavier is working with DF.
Hannah – BIGD has a final 2 with everyone besides me and you. If he has a final 2 with everyone he has a final 2 with no one
Hannah explains X knows this so he's not going to share all his information with DF. "X is smarter than that and he's definitely smarter than running to the person with the biggest mouth in this house"
Tiff – I don't know how much I trust X
Hannah – I don't know if I trust anyone in the cookout besides you
Hannah says for them to get to final 2 they need Ky and X "How do we get BIGD out that first week"
Tiff – put Azah up next to him
Hanna – three votes..
Tiff – me and you
Hannah – but if I'm HOH. If X has a final 2, Ky has a final 2 how are we going to get BIGD out?
Hannah – we can try to convince X to do a final 4 with Azah. Then if we put Azah up with BIGD X will want to keep Azah because we have a final 4.
Tiff – I think he already has something with Azah
Tiff – we have to think of a way to get BIGD out of this house
Hannah – I'm so conflicted it's like we need Claire to win HOH next week
They hug
Hannah – we have to get to final 6
Tiff – we can't play the game we want to play
Hannah – we need to both be able to win that final 4 HOH
Tiff – so neither of us can win 5
Hanna – if we can't get BIGD out when we're here (6) how .. when?
Tiff – if they take KY out at 6 and I can't win 5 I'm on the block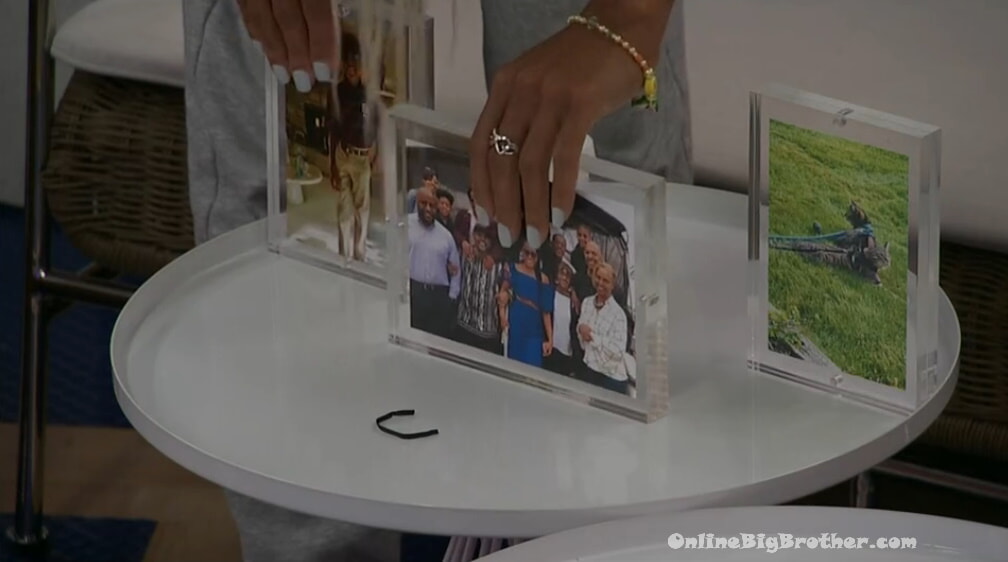 1:14 am Tiffany alone in the HOH talks to the cameras says tomorrow is veto. She's going to try to win it as long as Alyssa doesn't they should be Okay
Tiff says she made a few members of the cookout pissed yesterday "the motto of the season no risk no reward so I took a risk I hope I reap the reward"
Tiff – I hope I accomplish what needs to be accomplished this week.. Which is sending Alyssa home
Tiff – I hope I can secure my nominations tomorrow to ensure that Alyssa does go home this week.
Tiff says she doesn't want to have to nominate Claire.
1:30 am everyone sleeping
6:30 am zzzzzzzzzzzzzzzzzzzzz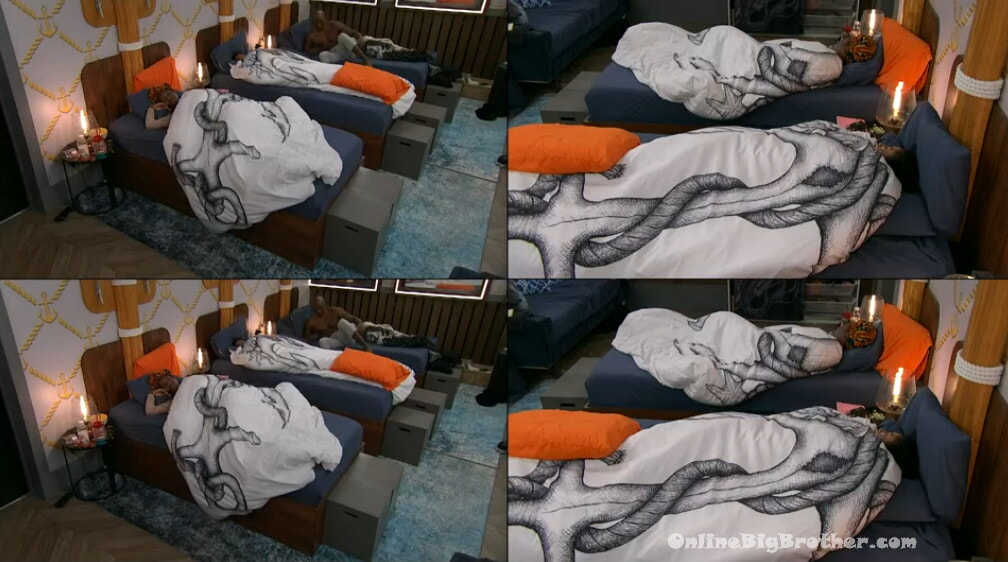 7:14 am Early wake up…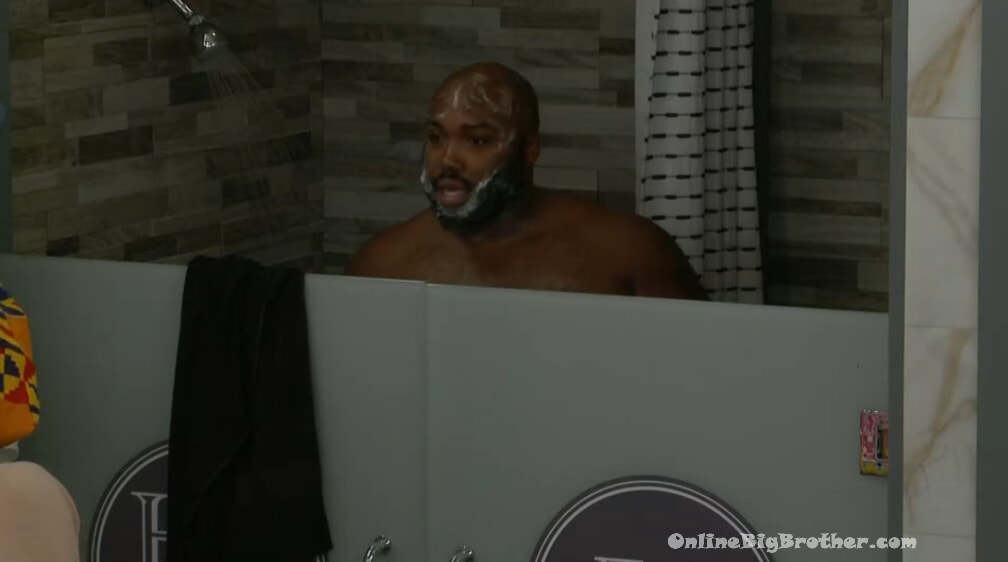 7:21 am DF already up taking a shower
8:30 am Feeds cut to pound puppies for veto player picks.
Please consider a donation to keep the madness going.