Big Brother Canada Spoilers – Dane is going to put up Adam and Kyra. Dane wins the power of veto. The feeds are now down for the season. Before they went dark Arisa came on the screen and said there will be an eviction today. I think Adam is going to be evicted.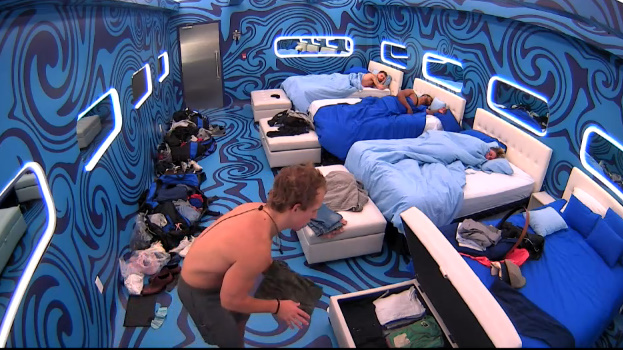 7:54am Wake up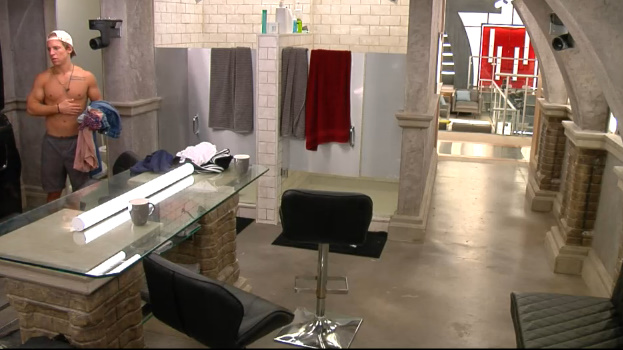 8:12am Dane and Kyra
Dane – I want to talk to you later.. I want to get Anthobuto be with us butj it'll be hard
Dan e- us three to talk
Kyra – might not happen
Dane – I'll see where your heads at then I'll go talk to Anthony. Doesn't really matter
Kyra – to me it doesn't make a difference. It's your call bud. The VeTO will say everything.
Dane – I'm onboard, At the end of the day I'm smart.
Kyr a- Yeah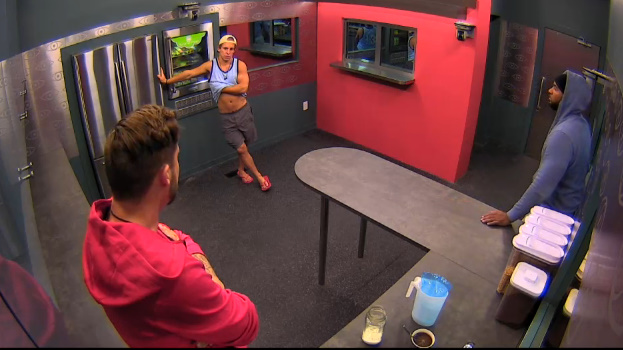 8:16am PB meeting
Dane – what are you guys thinking
Anthony – Final three
Dane – that's what I'm thinking. Obviously, since day one I've been thinking that. Too bad MArko can't join us
DAne – it comes down to POV MR. POV. We need a big W
DAne says they have to make sure Kyra doesn't win the veto.
Dane says when he campaigns to Anthony he said he would put him up.
Dane – the POV means more than noms
DAne – we can rock paper scissors
Adam – I mean I don't want to go on the block
They decide it doesn't matter Adam will go up with Kyra.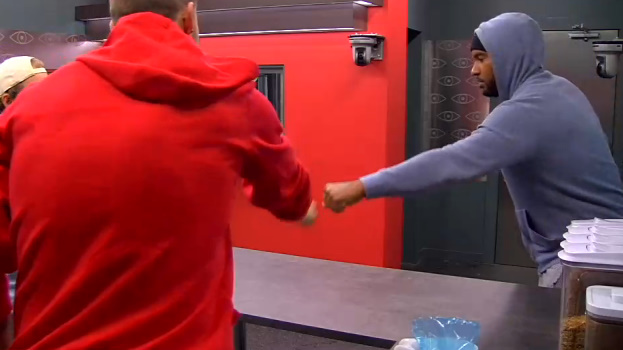 They pound it out Final 3
Kyra joins them.
Dane – how you sleep with a bunch of DUDES farting all night
Kyra – I was asleep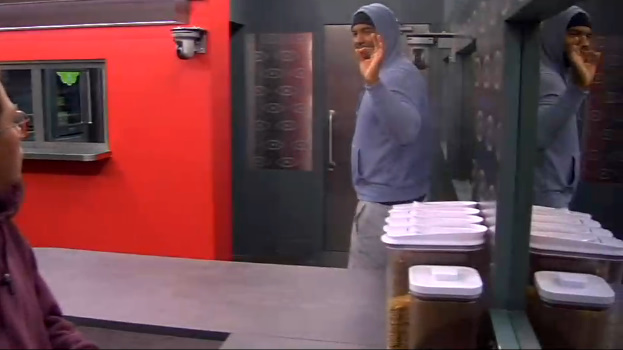 Adam and Dane leave.. Anthony gives Kyra the A-OK
10:30am Feeds down
(I'm not expecting a lot of feeds from here on in. Hopefully, we catch the Veto winner tomorrow.)