Going into the Big Brother Canada 7 Finale – Adam was the last evicted house guest. Facing off in the final HOH is Anthony, Kyra and Dane.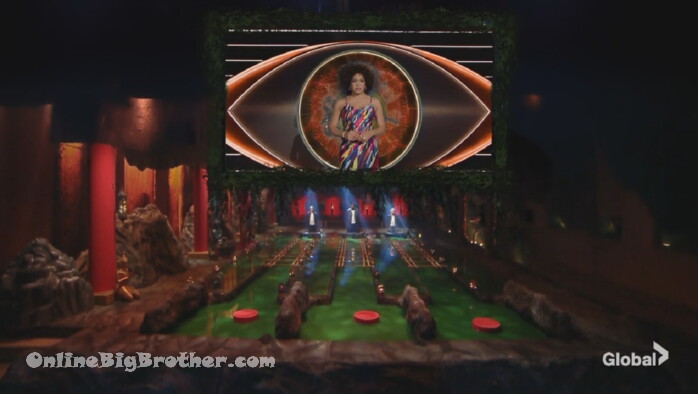 Part one of final Head of household
Carry the chip through the water and stack at the other end.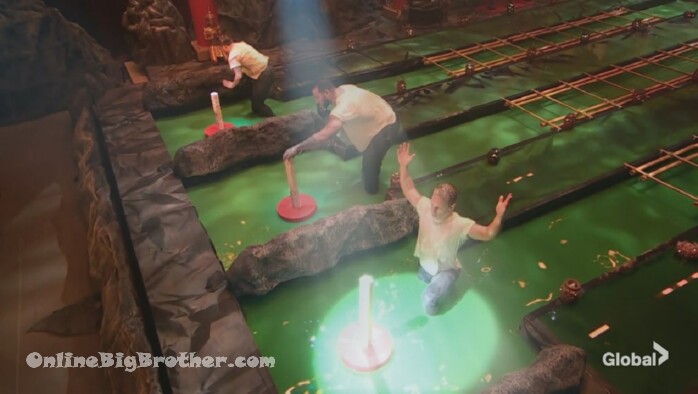 Dane wins.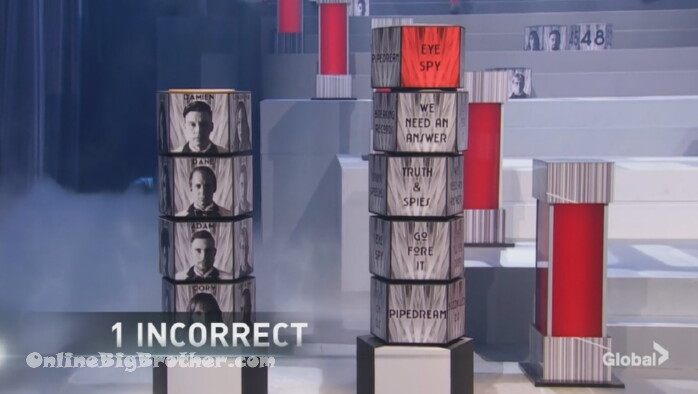 Part two of the Final HOH
Kyra wins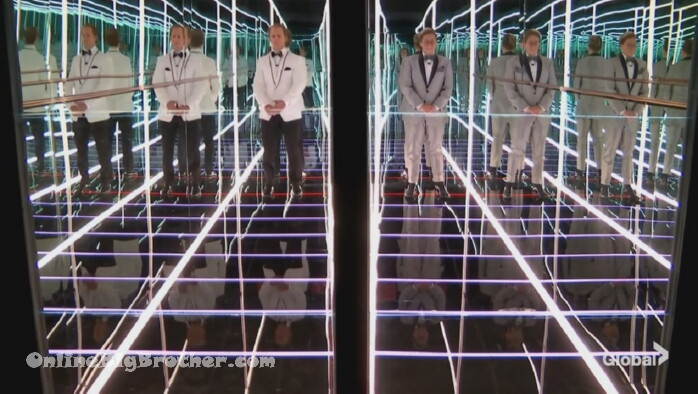 Part three of the Final HOH
Dane wins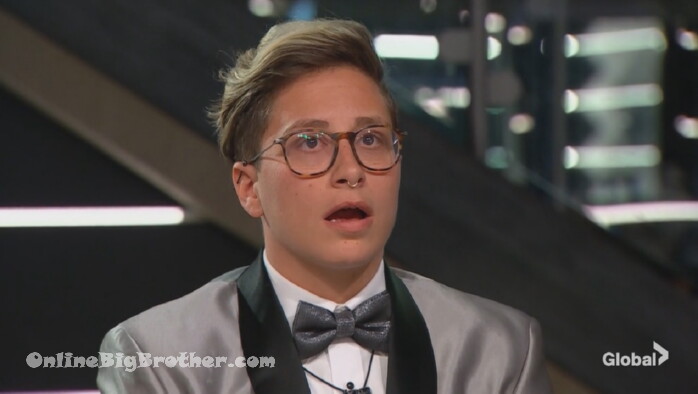 Dane evicts Kyra. They are surprised..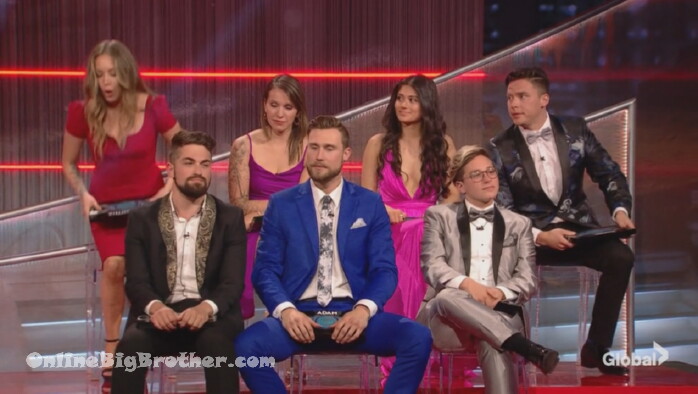 The Jury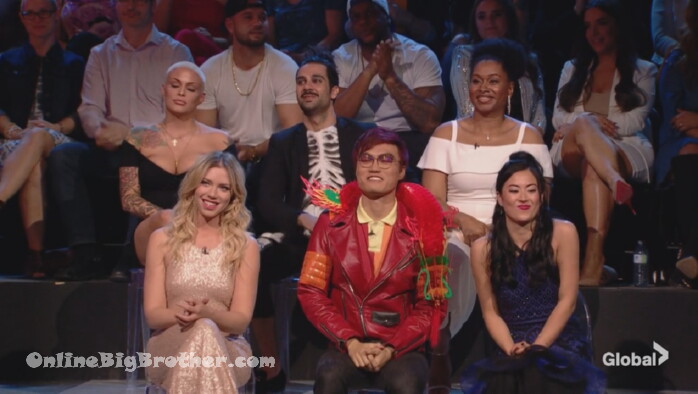 Pre Jury (EDDIE and Maki wear their Halloween costumes)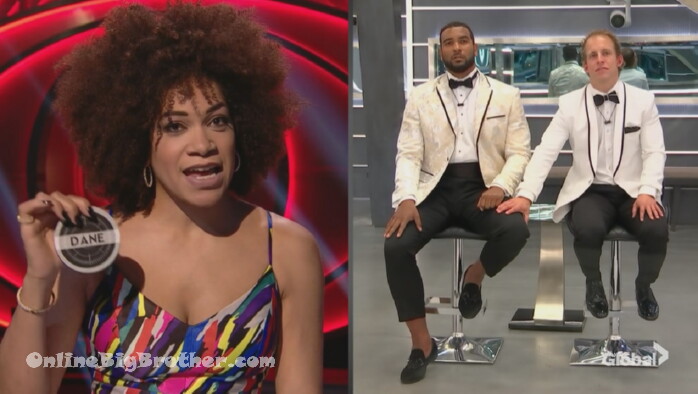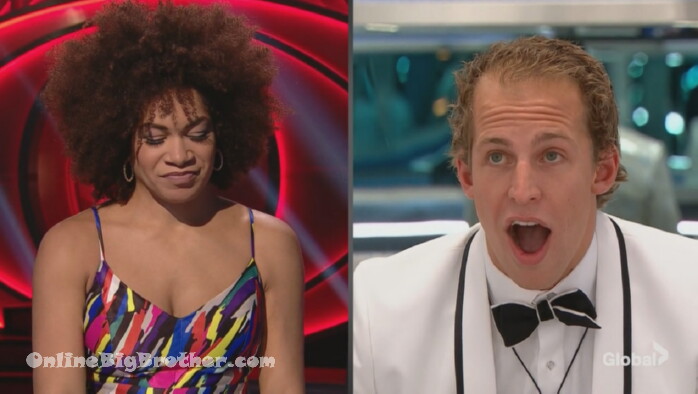 Dane wins Big Brother Canada 7 with all the votes.
I just want to extend out a big thanks to the people who supported our site during the BBCAN7 season. While not a very good season it still had some great moment. I thoroughly enjoyed reading many of your comments it made the season for me.
Next up we have Big Brother 21 starting late June. This will be our regular 24/7 me sleeping on a cot coverage.