Results from what we missed
Tera won the competition vs Jed and returned to the game.
Breydon won the Head of Household
Nominations are Beth and Tera
Have nots are Beth and Kiefer (Skip the dishes)
Power of Veto winner: Breydon did not use it
Big Brother Spoilers – Sounds like Beth is the target. It's pretty slow on the feeds.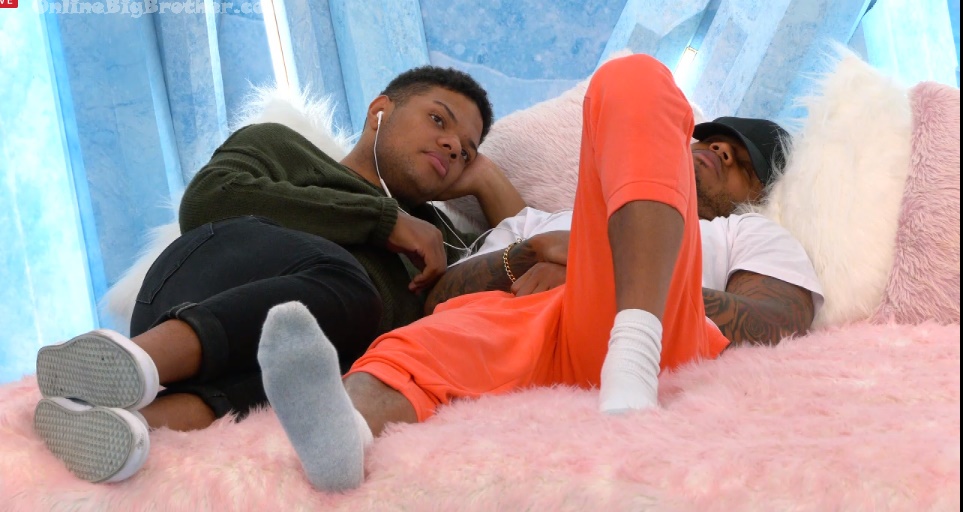 6:50 pm Lounging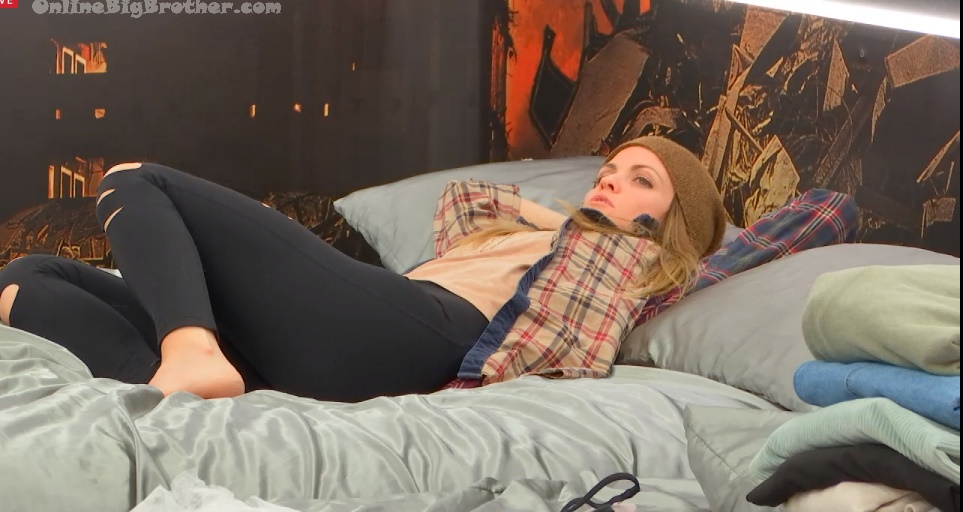 7:00 pm Tera talking to cameras
Tera – I don't care if they send me home.. it's so hard to be around them
Tera – how can I study without people knowing I'm studying.. I can't pull out my board..
Tera – I can't stand these guys. They're just sitting pretty being super annoying
Tera – Kiefer is the biggest follower I've met my entire life. He thinks I don't see how selfish he is
Tera – your biggest mistake was putting me on the Block Jed.. ugh .. barf.. (what Keifer said)
Tera – he will take credit for taking Jed out even though he never would have the ball to do it himself
Tera – oh my god how am I going to stay in here. So fake.
Tera – oh my god I would love to get Kiefer in a final 3 situation. Can't let him get that far he'll cut me in a heartbeat
Tera – that would surprise me if they flipped the vote the crazy thing is it would be Kiefer that did it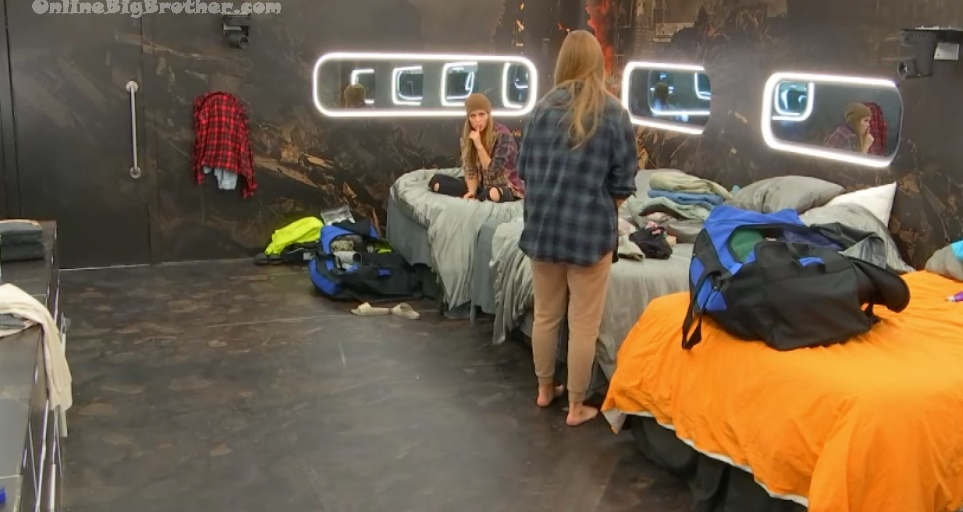 Beth joins her.
Beth – I'm at peace. How about you?
Tera – umm… I don't really know.
BEth – really? tell me the truth
Tera – umm I don't know like. everybody knows that flips can happen so .. you never know.
Tera – I do almost feel like when you go I don't even know what my game plan will be
Beth brings up talking to Kiefer and saying "Could you imagine if I had a secret veto and you were on the block tomorrow"
Kiefer said under his breath "Doesn't matter because I would stay"
Tera – if you were staying and you won either the HOH or POV who would you send packing? say you won HOH and POV … we have nothing to lose by chit-chatting to each other
Beth would send Kiefer packing.
Beth says Ty and Breydon are a duo they're taking each other.
Beth then mentions When they were drinking in the back TY said he would take Tera in the final 2 not Breydon
Beth – He didn't mean to say it..
Tera – I don't think that's true
Beth – I would take out Keifer or Breydon, Ty is so hungry for the money.
Beth says Ty told her he's taking Breydon to the end
Tera – I can see all of them taking each other over me
Beth – Kiefer takes you
Beth says once you take out Kiefer you "Win the game.. that's your game-winning move and the boys will never ever take you"
Beth – you might have a better chance getting Kiefer to take you
Tera – I just don't know if he will
Beth – I don't know if he's playing a boys game or not
Tera – I don't know either
Beth – F***Ing win that Veto Tera
Tera – I almost feel like I want the HOH
Beth says she'll help Tera study "I'm going I want you to win"
Beth – I know all my females, males and evens or odds
Tera – what do you mean females and males
Beth – the comps are going to be like a female won veto on one day.. sh1t like that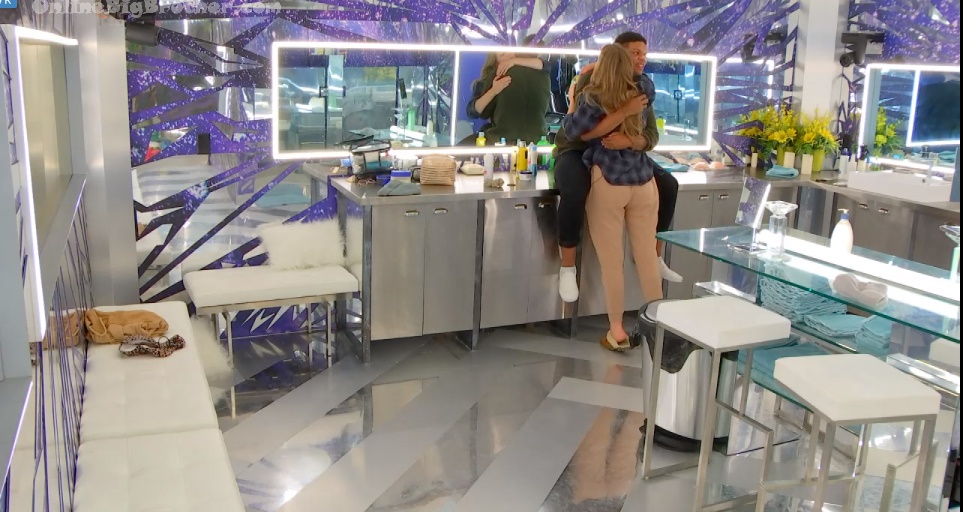 8:40 pm Beth and Breydon
Beth – yesterday I was so mad at Ty.. we fought.. I called him a floater..
Beth – remember what he said?
Breydon – have fun in jury Beth.. have fun.. then he walked around and said "if you guys don't vote her out I'm f***Ed"
They laugh
Beth says she knows she's getting evicted. She's at ease with it. Yesterday she was upset but now she's fine.
Beth tells him when he gets to final 2 make sure he brings up surviving three weeks on the block during the "craziest" weeks.
Beth warns him that Ty has a good speech planned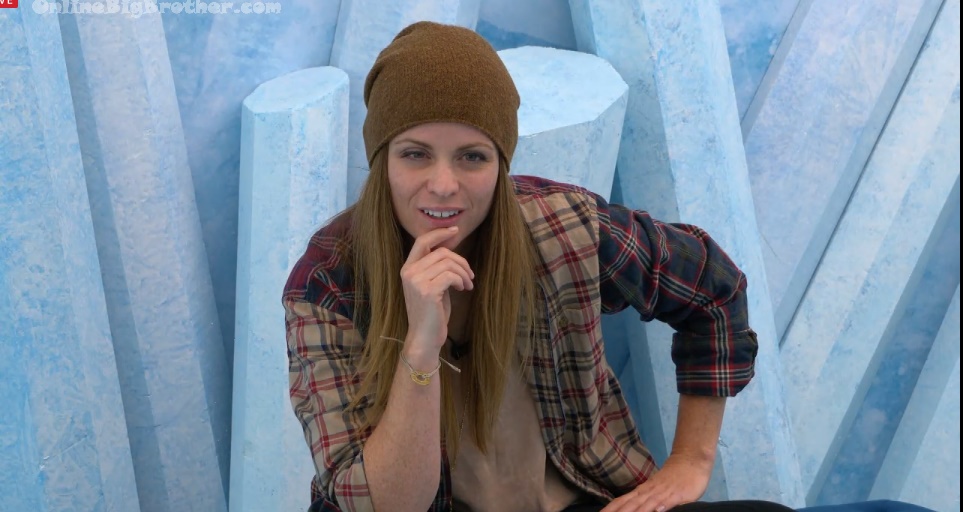 9:35 pm Tera and Breydon
Tera says that Beth yelled at Ty again.
Breydon – aww really about what?
Tera – I don't know
Tera says they've been all weird today "I totally thought it was a joke.. "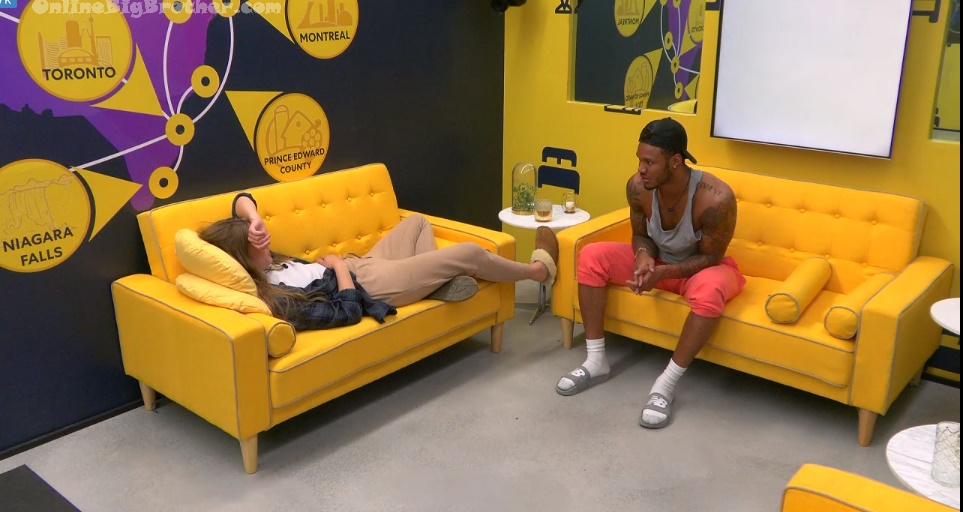 10:00 pm Ty and Beth
Ty – it breaks my heart to vote you out. It was you and I from the jump
Ty – I don't know what Kief and Breydon are going to do
Beth says it's fine
Ty – would you have wanted Keifer out if you won HOH?
Beth – YES biggest move of the game and he isn't taking me ever.. ever.
TY – who do you want to win the game
Beth – Kiefer.. if not Kiefer you
Beth says it's "awesome" Breydon told him about the four of them being left.. (Breydon, Ty, Tera, and Kiefer)
Beth warns him that the jury is cheering for Keifer to win.
Ty – If I have you and Jed I'm good
Beth – you have a jury that's not playing on friendship.. we're going to be rational players
Ty – that's all I ask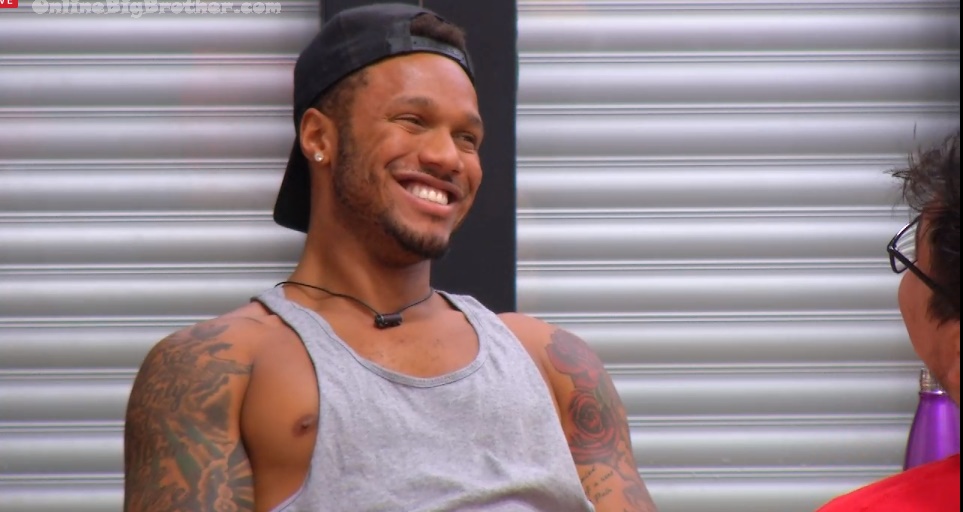 10:50 pm Keifer and Ty
Keifer says he's surprised Beth hasn't eaten. Since she's going to be evicted regardless.
Ty – I think she's going to be slaty.. I don't think she likes you and I are moving on and she's not
Keifer – I haven't talked game to her one on one for weeks.. probably since invisible
Ty – what does that say to you?
They talk about having another power outage and the cameras going down.
Kiefer says he's going to eat if they go down so production doesn't see him.
(You can hear the rain pounding outside.. I've never heard it this loud in the house)
Ty says he's played a hell of a game he wouldn't be left in if he hadn't.
Kiefer lists off Breydon wins and Tera coming back says there are no floaters left.
Kiefer says in one week one of the strongest players became the weakest.. "It's crazy"
Ty says Beth is 2 steps behind them now.
Ty is getting frustrated with Beth "she's leaving this game starting fires. I'm not clear what she wants to happen. I asked her who do you want to win this game she says Kiefer"
Ty mentions Beth talking sh1t about him to Kiefer and Breydon. He's worried It's starting to stick with Breydon.
12:30am – 1am Bedroom. Tera, Beth, Breydon and Keifer. They're chatting about jury. Beth – honestly guys a part of me is really excited to go there. As much as I want to die here and be drug out its going to be that moment we've all talked about .. You'll have to catch me first! Breydon – you run into the pantry. Tera – what do you think they would do if you just started eating? Keif – be really mad. Breydon and Beth leave. Keifer to Tera – this is it.. maybe 8 days left. Tera – that is crazy! I am so more excited about this final four. Keifer – yes, me too. Golly, I hope they let Beth and me eat tomorrow. Tera – they gotta! Keifer – I would just love to have one more day were we sit down and eat you know?! Tera – yeah. Keifer – then it will be the last one.. Tera – the last one as a five. They chat about what their family must think of each of them. Breydon joins them.
1:20am All the house guests are sleeping..