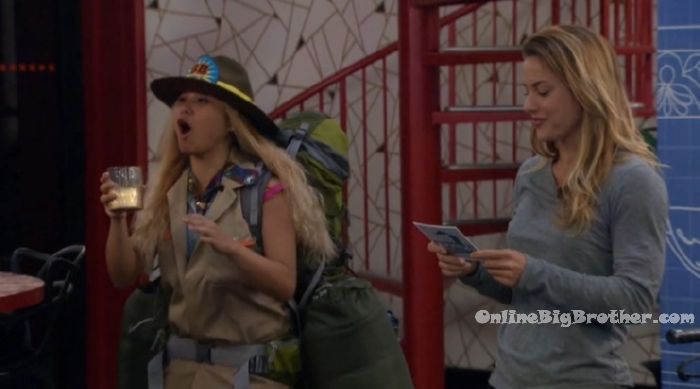 Check out our BB19 Ranking Grid. . rank your houseguests here
2:30pm When the live feeds return the house guests head out of the HOH room. Its time to pick the havenots for the week. Mark – alright, I'm going straight for the key again. Paul – are you really? Mark – I would unless someone else wants it. Christmas reads the card. Christmas – as head of household I must choose 2 havenots for the week. Alex – oh my god thank you!! Josh – only two? Christmas – she thinks she's safe? Alex – I had mercy on you when I was HOH. Josh –
I'll be one of them. Christmas – any other volunteers. Mark – backdoor and havenots, Okay Christmas! Christmas – and remember the havenot temptation is back in play.
HAVENOTS: Mark and Josh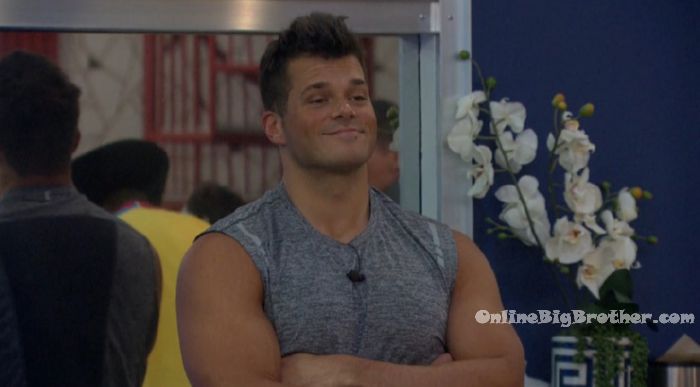 3:10pm HOH room. Christmas and Raven.
Raven – so after Mark who is next Matt? Christmas – he is losing his f**King mind! Raven – if Mark loses the veto we vote out Matt right? Josh said that and he's like we're good right?! Christmas – He is within an inch of getting backdoored too! Raven – Josh said if Mark wins the veto it will be 3 vs 3 and you have to decide. Christmas – when you know which way that will go. Raven – just so you know he is talking. Christmas – follow the f**king plan motherf**ker!!! I will tell you what, if I had f**king known that I would have f**King put him as a havenot. You want to see me f**king come out!!! Mama's been playing real nice this game. I've been able to play nice, I haven't had to get f**king sh**ty with anybody. But don't think just because I have blonde hair and my name is Christmas that I won't f**king cut your throat open! You're not HOH. (Kevin) You want to f**King make decisions, you get f**king HOH! Get the f**k off my sh*t and my people! I'm ready to f**king ready to play. We're all F**King going for it! WE have to get Mark out. He is too dangerous. He must have Kevin in his back pocket. Raven – t!ts to the wall.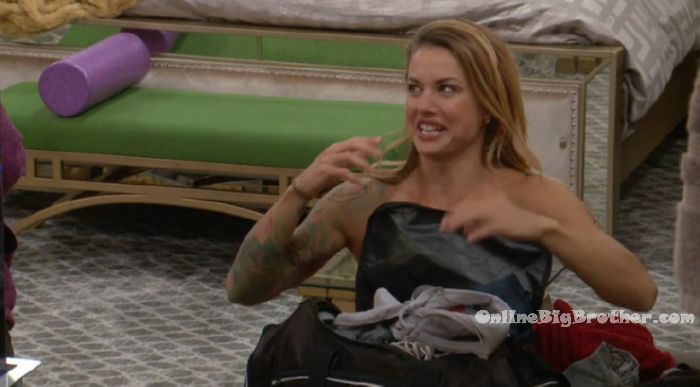 See what they can't show you on TV Try the live feeds for FREE!
3:30pm – 3:40pm HOH room – Paul and Christmas.
Paul – she just f**King comes everywhere. (Raven) Christmas – well she's a f**king collector. And she needs to go reassure Matt because not that he's heard Kevin campaigning against him. Paul – I would say that is good because every time Matt hears someone is coming for him he sets his sights on them. Christmas – I really think, thanks Kevin for making my anxiety go. Paul – worst case scenario Mark wins veto and we get rid of Kevin. Best case scenario we get rid of Mark. Second best case, we get rid of Jason and we tie in Mark. Christmas – I second guessed myself on putting him as a havenot but I needed to stack this veto because if he does get it we need him drained. I felt a little remorse but then I thought NO, he didn't have any when he campaigned for me to go. He didn't even know who the f**k I was. He just didn't like that I made something because he is super f**king sensitive. Paul – you're doing a good job. We need to make Raven and Matt feel comfortable. Paul – they definitely feel closer to us 3 than Alex and Jason. But don't let Josh say sh*t like that. Kevin joins them and the conversation ends.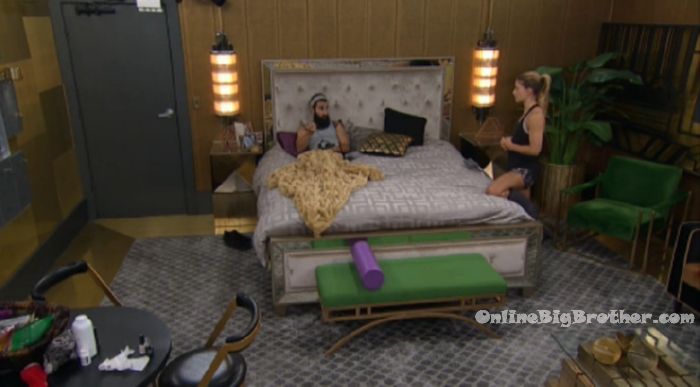 3:40pm – 4:10pm Paul, Matt, Raven, Alex, Christmas and Mark are in the kitchen eating. Meanwhile – Kevin is laying in bed with his sunglasses on.
4:40pm Big Brother gives the house guests containers to put their food in so that the rat can't get to it. Raven – I like these, these are FUN! Paul – Matt is having a boner right now all this cereal being poured out.
5pm – 6pm All the house guests are lounging around chatting about past events of the season / random things while they wait for the POV competition to begin.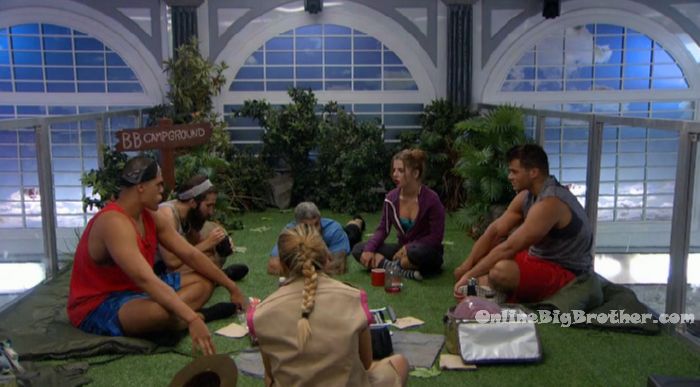 6:10pm Big Brother blocks the feeds for the power of veto….
8:20pm Still nothing..

If you plan on buying anything from Amazon. Use this link Amazon home
Doesn't cost you anything and we get a small cut.
Links to the ranking system
Rank your house guests here
For those of you that like Statistics here are some expanded reports.