HOH: Sarah Beth
HAVENOTS: DX, Ky, Tiff
Nominations: BIGD Xavier and Claire
Power of Veto Players: Azah, Alyssa, DF, Xavier, Sb and Claire
Power of Veto: Xavier
Power of Veto Ceremony:
Big Brother 23 Houseguest Rankings – – RANK THE HOUSEGUESTS –
View the previous day ranks on the – Ranking Grid
Big Brother Spoilers – DX going up. Fun times
8:00 am wake up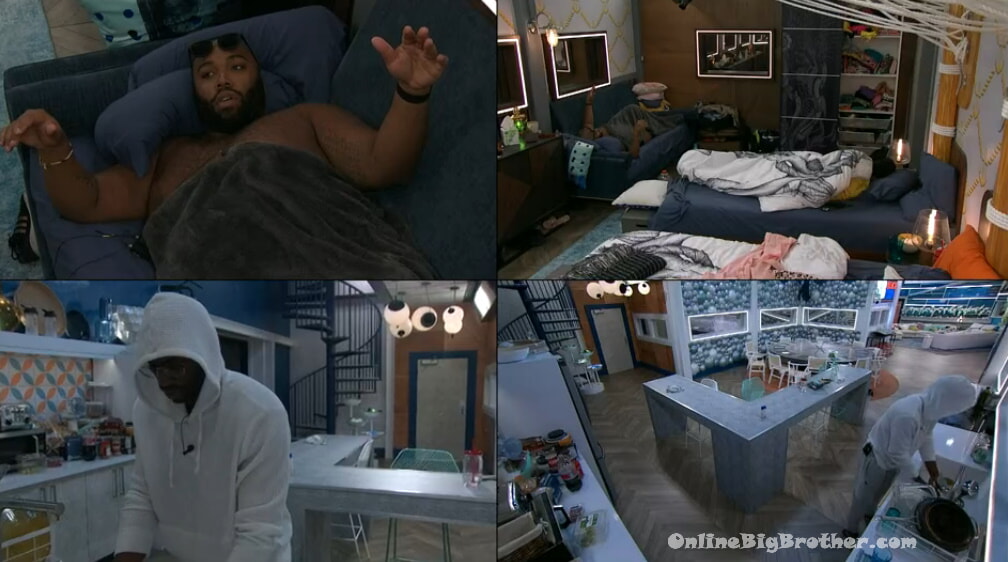 9:00 am X eating Breakfast while DF gives shoutouts to his Crossfit gym. The rest of the house is sleeping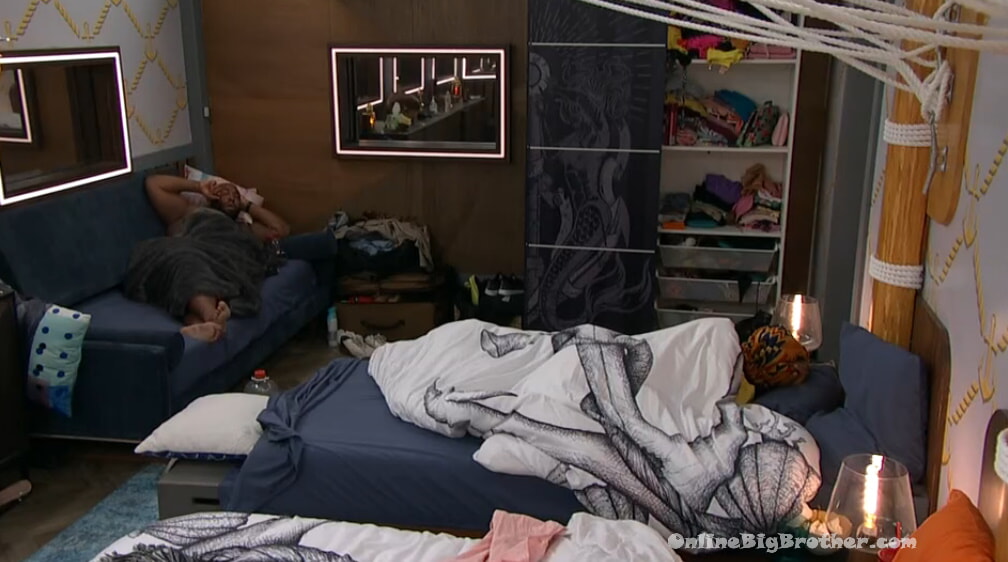 9:36 am Jokers in their spots
BIGD – I need to start planning out next week
BIGD – if Claire wins it'll be me and X
Azah – Sb and Alyssa
BIGD – Claire won't put up Alyssa
Azah – she might
BIGD – She'll put up SB or Ky can you imagine?
Azah – that would be painful
BIGD – if hannah or Tiff win. Tiff will put up .. Xavier, Ky, and Sb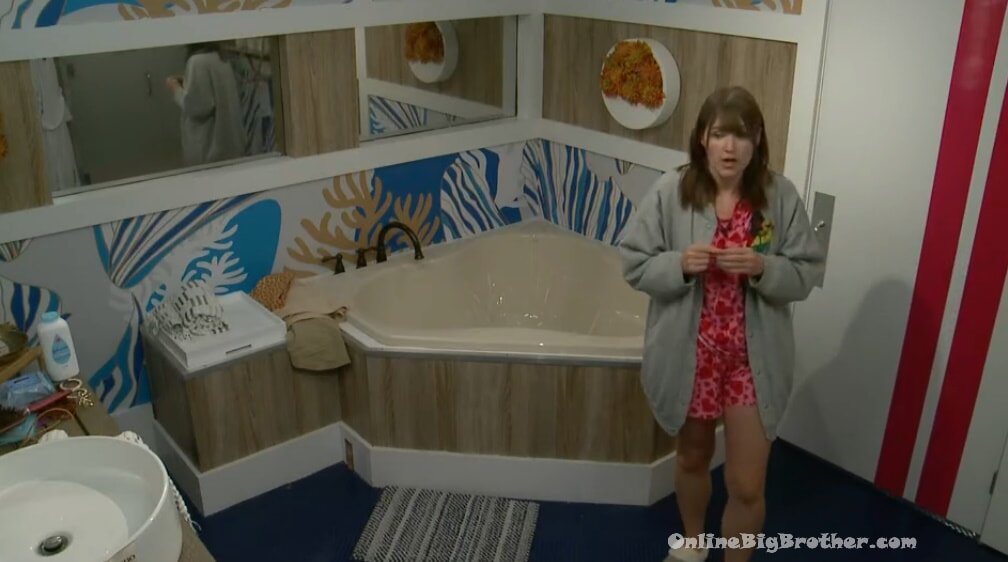 9:38 am Sarah Beth practicing her reasons for DX going up.
Sb – if it was you and Hannah I think Hannah would go home. If it was you and Azah, BIGD they would go home
SB – you against Alyssa and Xavier would probably go.
SB – the people in the house right now.. I think you have Tiffany and Claire vote against pretty much everyone in the house we're getting really close to the part of the game where all you need is three vote. I don't see Claire, Tiffany or AHnnah anytime they are ont eh block not voting to keep you. I also think depending on who is next to you you'll probably get Azah's vote and Kylands.
SB – we have multiple competition threats in the house right now which worries me. That's not what scares me the most. Everyone knows you are a competition threat but honestly that is not what scares me the most you are a HUGE social threat too.
SB says Claire is one of the few people in the house that she feels stronger would say and send DX home.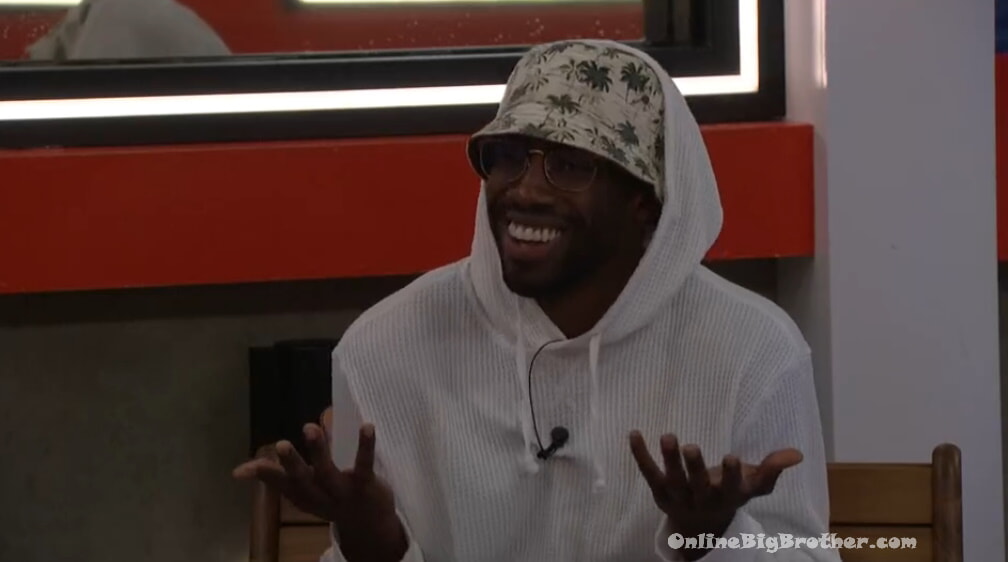 9:45 am X and Sarah Beth
SB wants to meet with him, Alyssa, and Kyland today and talk things through. "
SB – DerekX lied to me and manipulated me a lot when I was on the block and then he sent Christian home. I have no qualms sending him out.
X – let's do it
Sb says she's also worried about DX's social influence in the game points out how many votes DX could get depending on who he's up against. "He has Claire, Tiffany, Hannah, and maybes even Azah's votes that's scary how can someone so good at comps have so much Social influence"
Sb – The second he put me on the block he started planting seed with me to make me distrust you guys. He was telling me that in his one on ones with Alyssa and Christian they both Said they trusted me the least out of the royal flush. He said you are clearly at the bottom of the totem pole. When it came to picking Veto he was telling me if you get houseguest choice I don't think you are safe picking any of your teammates They won't want to use it on you in case one of them goes up. He told me about the alliance you guys made with the aces that you didn't include me. But you guys told me about that
Sb – he played with my emotions the whole week.
Sb – he told me Alyssa and Christian were already trying to flip the vote on me if it was BIGD (as replacement). He said two different people came to him saying they were trying to flip the vote.
Sb – I was vulnerable..
Sb adds that DX was trying to form an alliance with her and Ky so that he would be able to e take Christian out. Pull her away from the other kings that way we would have only 2 kings after him, not all three.
Sb – he used all of that week to feed me lies to make me feel vulnerable so he can scoop me up and have my trust but I haven't trusted him since week 5 (WOW he was telling mostly truths.)
X – during his HOH he put two kings on the block now it's coming to bite him in the a$$.
X – people said not to come after us. It's their own fault
They laugh.
Sb – his main argument to me right now is that it looks like the only two people that can play in the coin flip is him and BIGD and he thinks BIGD will put me and Kyland up. Which I can understand why he would think that because BIGD has told the house that.. But I believe BIGD when he says he will put up Tiff and Claire
X – I think he'll put up TIFF and Claire because Alyssa took him down.. uhh . it doesn't make sense for him to do something that will damage Alyssa's game.
X – people probably assume we're in each other good graces so if he took a shot at you and Ky it just doesn't make sense because number one he's probably not going to win that HOH and it could backfire three of us are still here and you just gave us our next target
SB – Yup (LOL)
X – As this week as shown it's not a good situation for anybody
Sb – I'm basically handing him a chance at.. a 50% chance at HOH next week so I'm doing him a favour.
X – I would rather BIGD have that power over babyd
SB – ohh me too
X – I am no longer able to get that power so it's giving me more of a reason to get BabyD out.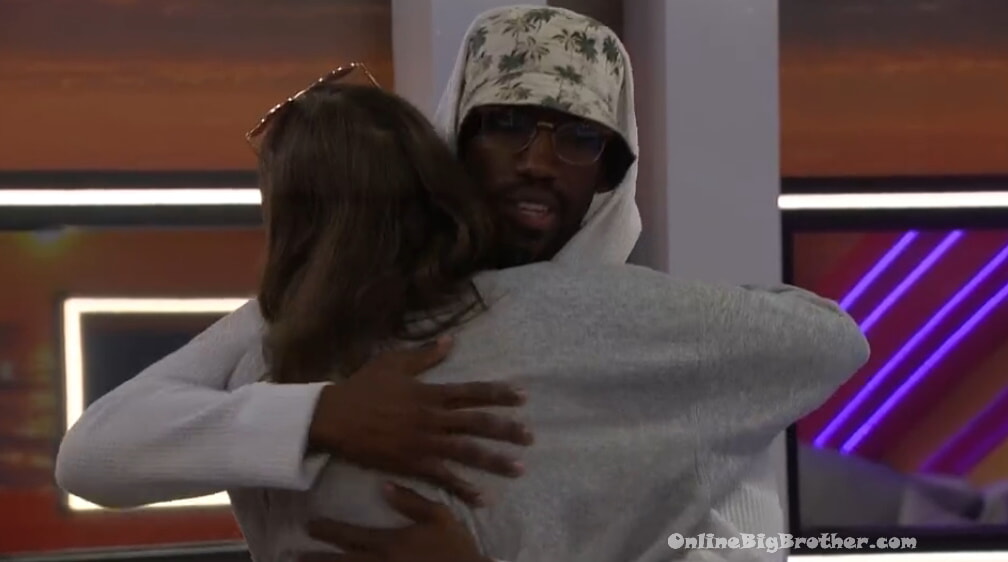 They hug.
X leaves Sarah Beth paces around her room eating chips..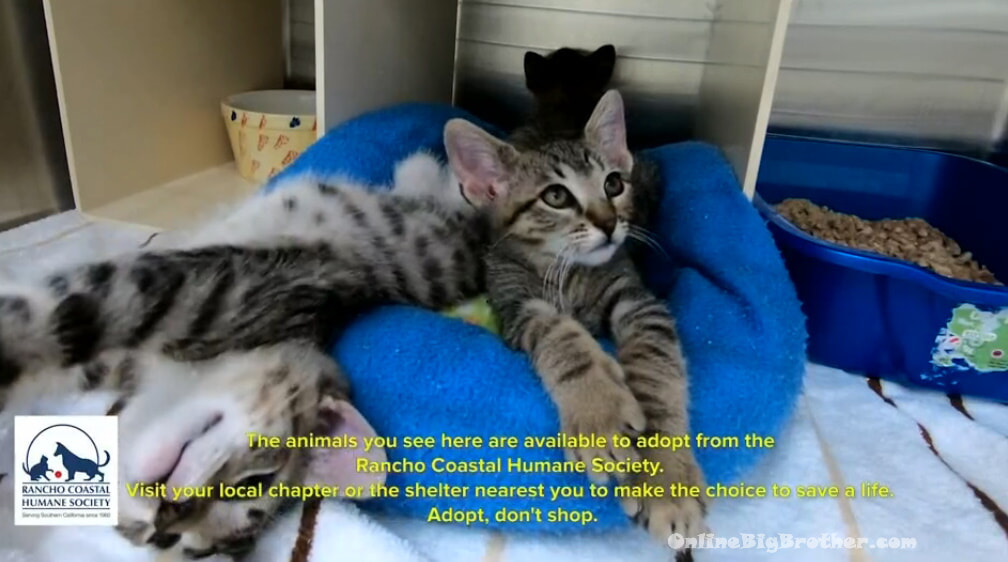 10:12 am Feeds cut to pound kitties
11:40 am Feeds still down yo.
12:25pm Still blocked.
12:57pm The feeds return to the house guests sitting around chatting.
Please consider a donation to keep the madness going. BIG thanks to the people that have already chipped in.