9:20pm – 11:30pm HOH room –
Morgan, Shelby Whitney and Alex are hanging out watching the fish. Morgan – I can't believe he (Justin) je*ked off in here. Whitney – it was probably his dream. Shelby laughs – to je*k off in the HOH bathroom. They agree to talk about things before a double eviction happens. Alex – I think we should all have similar goals. Whitney – right, we need to talk about it. Alex – so that we don't have to freak out and figure out who to vote so we'll all be on the same page. If we don't have time to talk .. at least the right person will go home.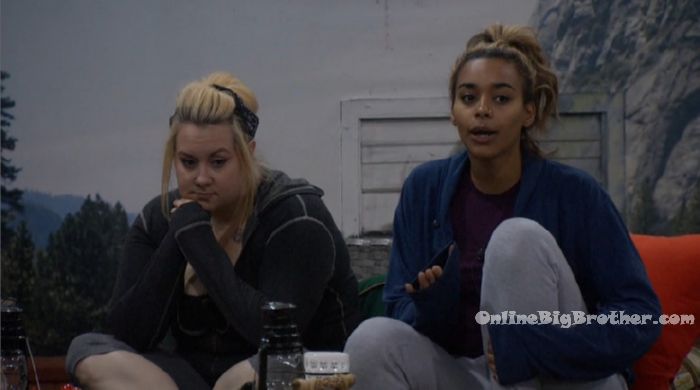 9:40pm – 11pm Backyard – Danielle – I can't sit out here and play pretend with them. Jason – that's why I go to bed at like 10 o'clock now. I'm not going to play pretend. Danielle – I don't care who's HOH. I'm not going to sit here and play pretend. You (Shelby) haven't talked to me in 5 weeks. I don't care if you're HOH. You're still nobody. Who the F**k are you!? You're a waitress at a pretend restaurant. You live with your Aunt and Uncle. I will drag your ass to LA and down the motherf**king street. Kiss my motherf**king a$$. Don't f**king come for me! I hate that sh*t. Don't pretend you have money if you don't have money. Let me take you to places you don't know about. They will drag your a$$. She don't even know what LA is! I will take her to LA and we'll see how well her passive aggressive a$$ does there. I can't stand her! Jason – its the basically never been beat before. People who have never been in a fight before and beat act different than those who have. Danielle – I hate people like that. She is so shallow. Justin – there's nothing we can do about it. Lets just hope one of us gets the care package.
Watch the BBOTT Live Feeds FREE for 1 WEEK!
Click here for your: FREE Trial!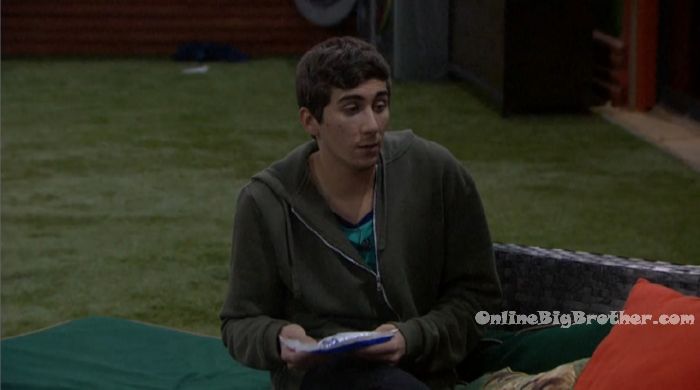 12:15am All the house guests are sleeping..
[polldaddy poll=9569738]