Big Brother Canada Spoilers – Adam was the secret agent he nominated Cory. As of now Adam, Dane and Kyra will be voting out Cory. Anthony is sad.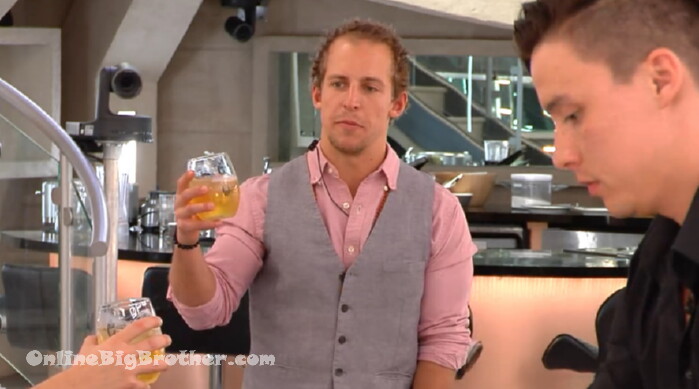 Today is Dane's birthday.. They get some beers and scrapbookings..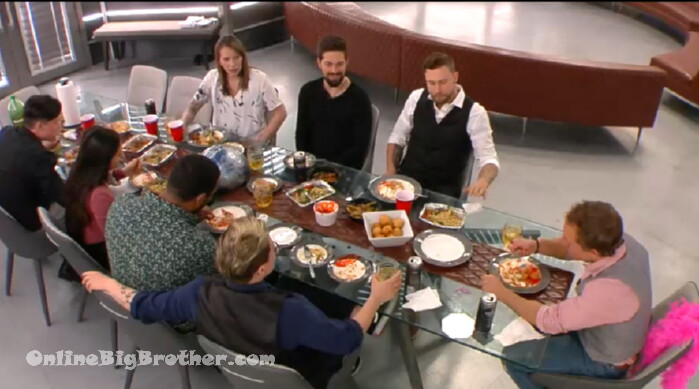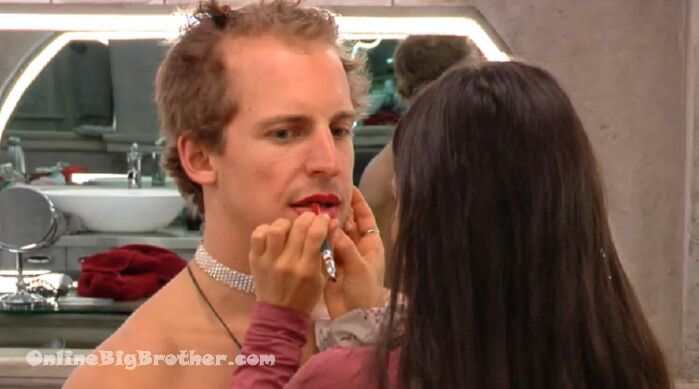 9:27pm so this was going on for Dane's birthday … (Typically I like A bottle of Kraken and a handful of joints but to each their own)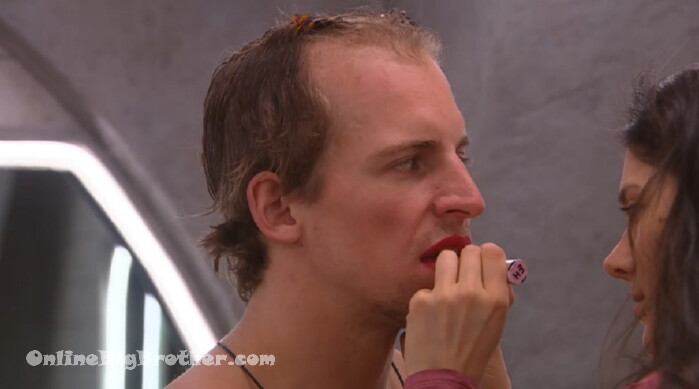 Production tells them to "stop that" they wonder why and the feeds cut…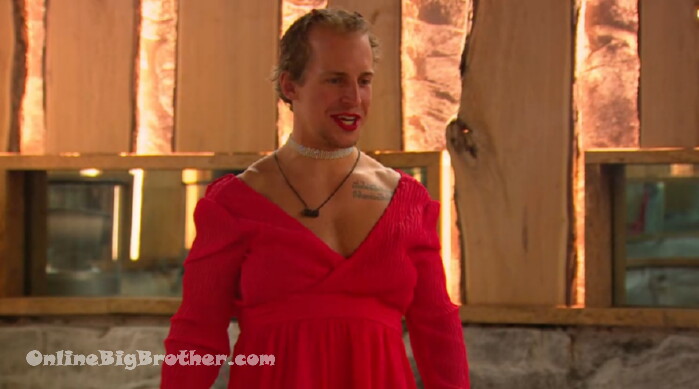 Dane is playing it up.. "whats the most you've made in one night.. pay up big boy".. "Look at his power stance"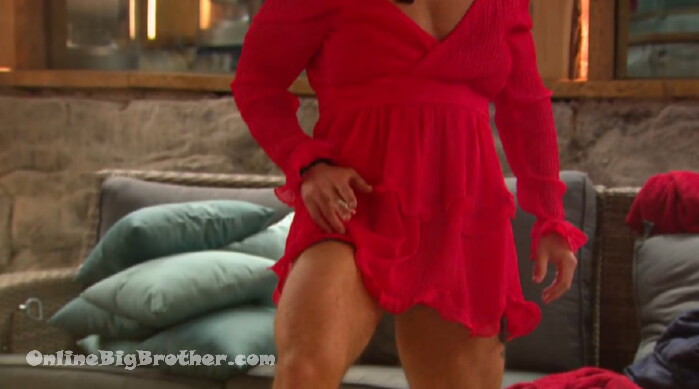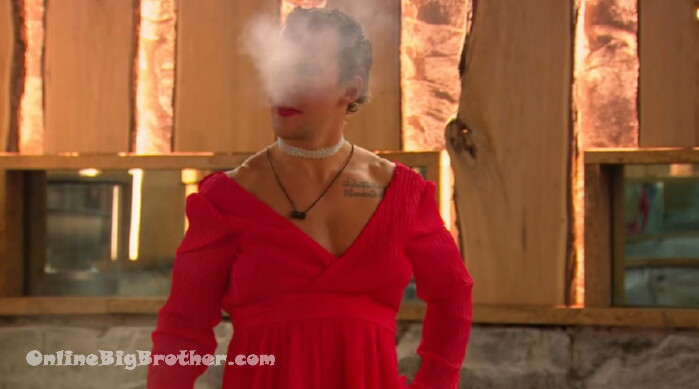 Adam – he actually looks like a woman I'm not kidding (WTF)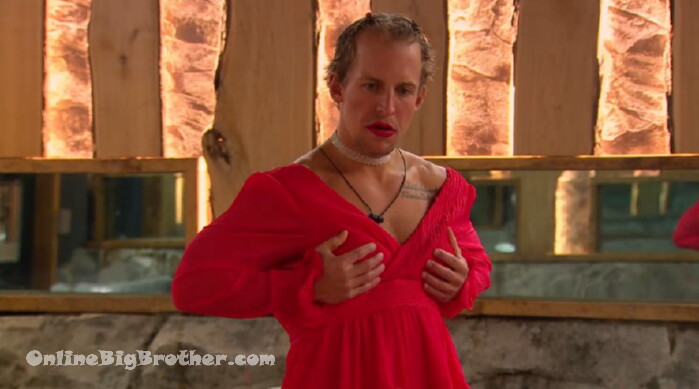 Dane – all real all natural.. no plastic here…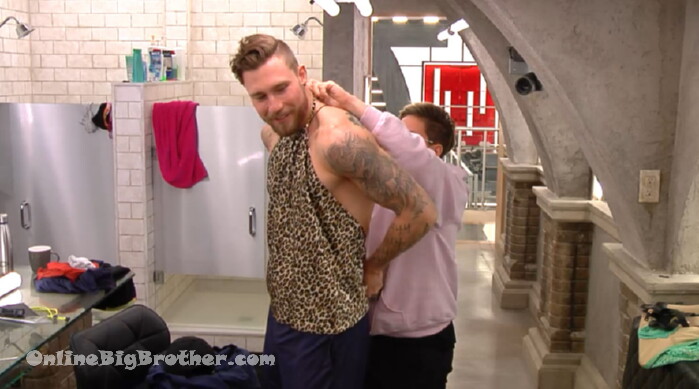 10:10pm wtf..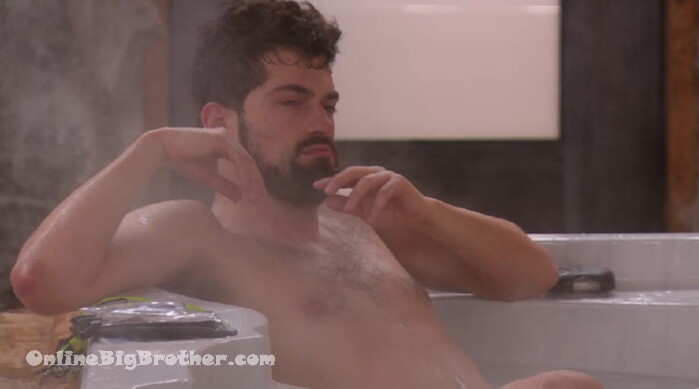 Big Moves
11:30pm Hot Tub room. Kyra, Adam and Dane.
Dane – its going to suck to vote Cory out. She's like Dane, this isn't a pitch for your vote but seriously the last few weeks you've started to become one of my favorite people I've ever met in my life. I'm like yeah, thanks. She's like I'm not saying that ever again and its not for your vote. I don't care about the vote. Kyra – its a little bit for the vote. Adam – this is big brother man. People are going to do and say anything. This is for $100,000 man! Dane – I'm not going to keep her dude. It would be stupid to keep her. Kyra – you've pissed of no one in jury. Dane – yeah. Kyra – well so far its only Sam. Adam – we're going to run this f**king house man. Dane – I know that. It would be stupid to not get her (Cory) out.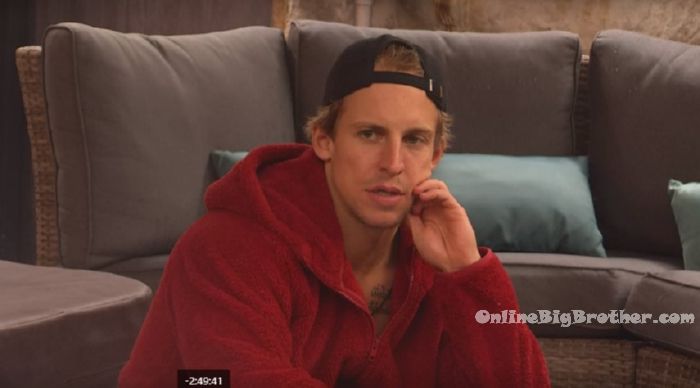 11:40pm Living room. Anthony and Cory. Anthony – no one ever wants to take care of me. Cory – you know our fans are watching and saying there goes Anthony. Classic Anthony. Anthony – yeah and they see it. Nobody ever wants to take care of me. No one cares if I've eaten. No one cares if my stomach hurts. Not fair. Help me! Make me a snack! Cory – no.