Big Brother Canada Spoilers – As of right now Cory is being evicted.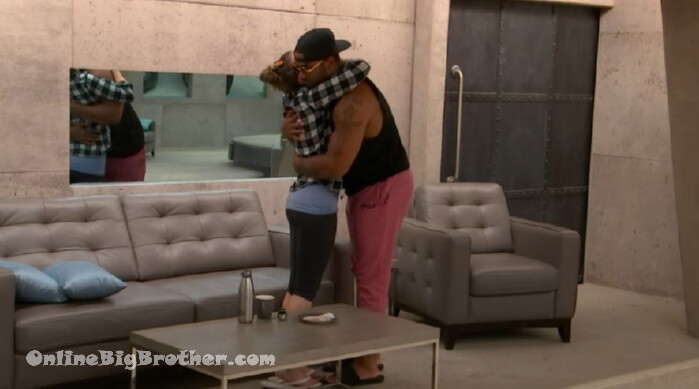 1:00pm Cory and Anthony (this is the spot where she plans on doing campaigning today)
Cory – thank you for all your help, you smell good
Anthony – you smell good
Cory – do I
Anthony – yeah
Cory – ohh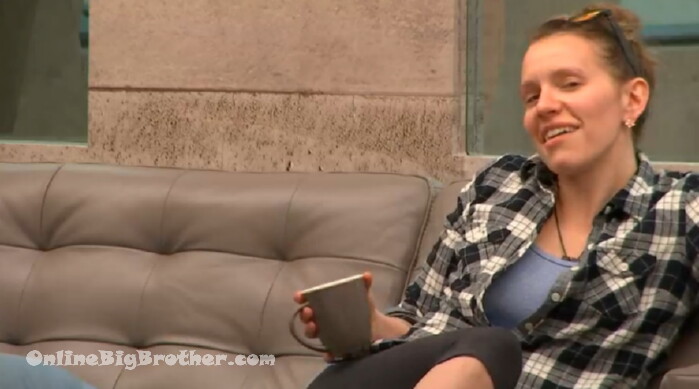 Anthony leaves..
Cory – ceya boo
5:29pm Este gets in a have not workout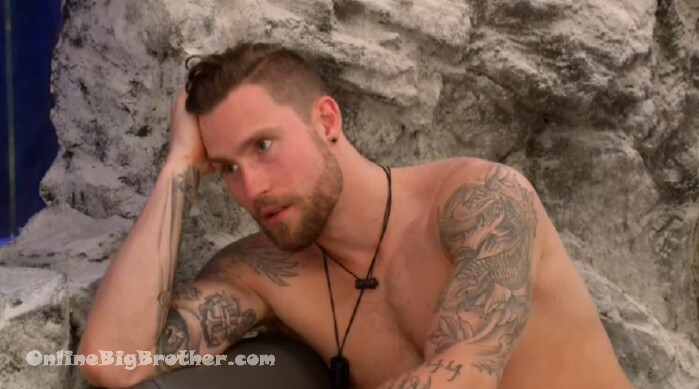 6:05pm Adam and Kyra
They talk about Anthony how he's good with everybody. Kyra says it makes him more suspicious "who is he gunning for"
Kyra – he's playing every single one of you guys ..
Kyra "did you know"
Kyra goes on to explain a time back when Sam was campaigning. Anthony came to them swearing up a storm about "people that don't know how to play this f*ing game"
Kyra – he made it slip that you were playing a really bad game.. he thinks you are playing a f*ing terrible game
Kyra – he manipulates you and builds you up
Adam – I would love to sit him down with you and bring that up.. there would be Drama
Kyra – once we get Cory out we can do it
Kyra adds Anthony does it to all of them.. Makes them feel loved and Special, strong and capable
Adam says he doesn't buy into Anthony's "bull sh1t"
Kyra says he did a bit.
Adam – not the past few conversations, I've been pretty against whatever he says
Kyra – with Cory gone he'll try to latch on to however.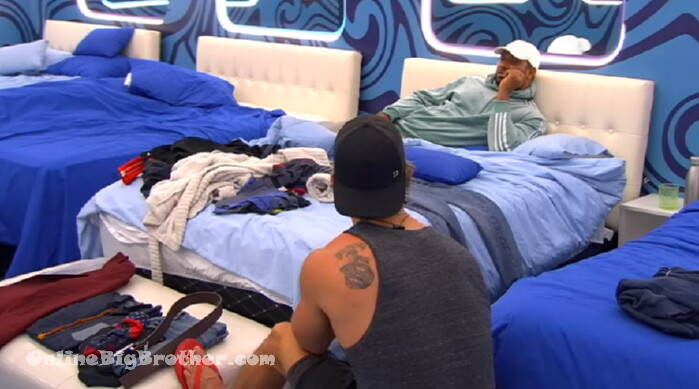 6:20pm Anthony and Dane
Anthony says Adam is really scared that Dane will take Este over the boys.
Anthony – I don't want to look Adam in the face and say you stupid idiot.. I don't want to do these things
Dane – I don't know man, Dam really got to that guy
Anthony – Mark told me that Adam said we could bring her into the boys group.. Adam said we could bring Sam into the Pretty Boys.. I almost ripped my shirt off when Mark told me that
Dane – are you kidding holy sh1t
They complain how many time Mark came up to them "are we good, are we good"
Anthony – If you were on the block and came up to me asking about the vote I think I would eject out of this building.. Like I'm dead a$$ serious
They agree Adam has "trust issues"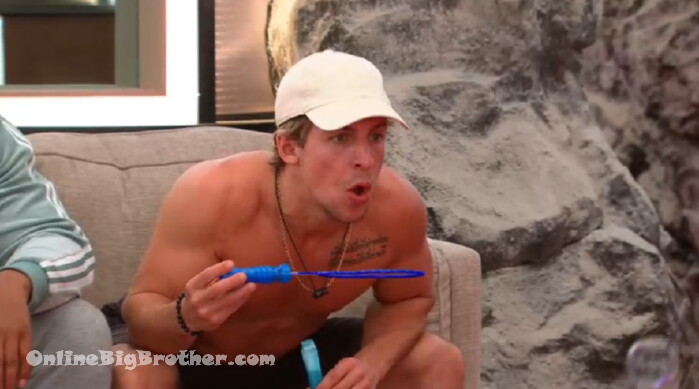 6:50pm Pretty boys puttering around