Spoilage – Damien wins the power of Veto. Early off they are talking about Dane going up. (He volunteered) a couple hours later it's starting to sounds like Mark will go up.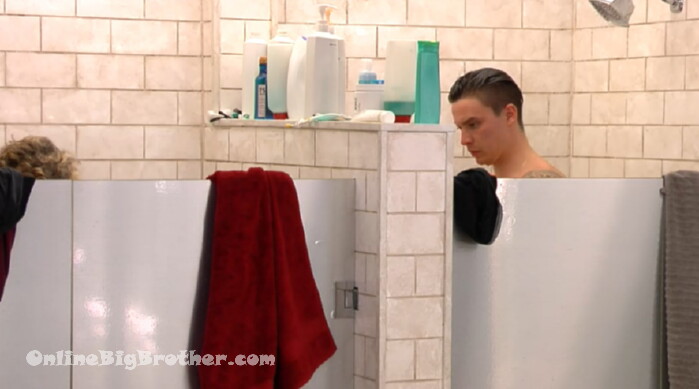 10:30pm Feeds back Damien wins the POV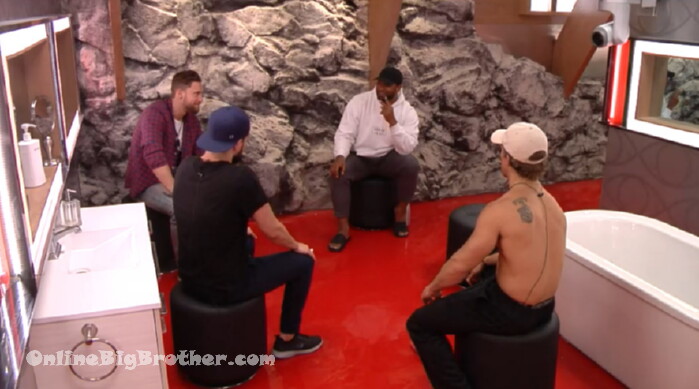 Pretty boy meeting … Talking about who should go up. Dane volunteers.. They talk about making sure Kyra votes out Este and not Dane.
Anthony – the only way this will work is if it's golden globe acting that's number 1 number 2 everyone has to be on the same page this has to happen in steps and number three the pretty boys remember there's two things that we do that's act for TV and Strategize ..
Mark starts talking about his story line bullsh1t. Says no matter who wins next week two boys are not going up.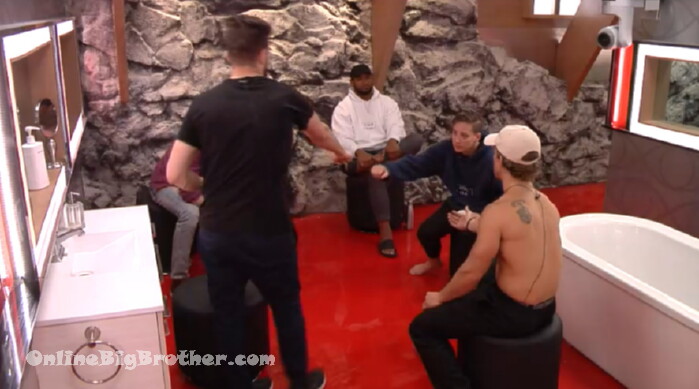 10:37pm Kyra and the pretty boys
Anthony – what do you think of Top 5
Kyra – deal .. f* yeah
They want Kyra to promise them their vote this week and next week they all go work to get Damien out.
Kyra assures Dane that he has their vote.