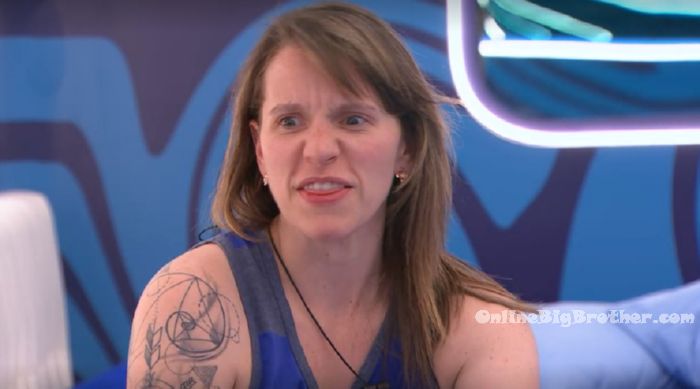 12:30am Bedroom. Cory and Anthony.
Cory – they said so many things about me being terrible to them… and none of it was justified. And they've got a bone to pick with you too. They were getting angry .. oh the hypocrisy! Anthony saying to me about campaigning for Sam when he is doing the exact same thing for you. I said I don't know what Anthony is doing for me .. but chances are he knew about the same thing and he was getting angry that Sam letting someone fight for them where they were willing to just let them throw them under the bus. Well people throw people under the bus all the time! I was like I DON'T! I didn't do that! Its like they weren't taking in any of it. I think Kyra is dead set …like trying to convince themselves that they want me out. And then they kept saying at the end that .. that had nothing to do with it. I'm moving forward, I'm thinking strategically. The reason I am telling you all this is because I have been loyal this entire time! Why do you want to send someone out that has been loyal to you the entire time!? You're stuck on Sam but you don't realize it had nothing to do with you… but they're connecting themselves with Sam. They're at one with Sam. They can't separate from Sam .. and that's where I'm lost. Unless they're able to separate themselves from Sam .. I can't get through to them. And Adam was doing the exact same thing. I want to go to the top five with you (Adam). Lets go to that blood bath we've been talking about this entire game. There is really no reason for me to go against you. Then he just got back on Sam. He said if Sam had won she would have taken you out and the top five would have been a different top five. I was like ok, I am done! They're trying to justify to themselves that Sam f**ked them over and its Ok! Because its Sam .. that's what's happening.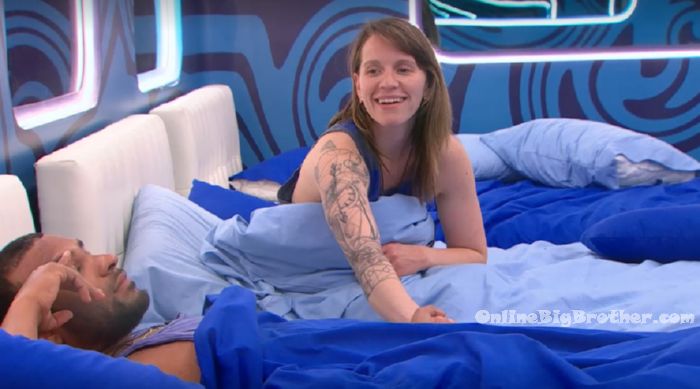 Anthony – I don't care about Adam because Adam is delusional. But this new found attitude, confidence and cockiness that I can hear in your voice that Kyra is sounding like. I think that whatever you have planned in your speech should be directed at humiliating kyra. That's just me. The day I get to talk to Kyra .. they are going to get up and we are not going to talk for the est of the game. Cory – so my life is in Dane's hands right now.
Help support OBB by making your Amazon purchases through our link below. It doesn't cost you anything and we get a percentage of what you buy.
Amazon Canada
Amazon USA