Big Brother Canada Spoilers – Anthony voted to evict Este, The rest evicted Cory. Adam wins the head of Household Competition. Dane and Anthony are have nots.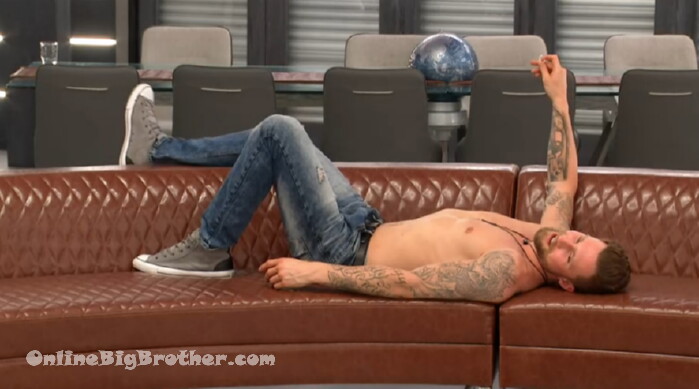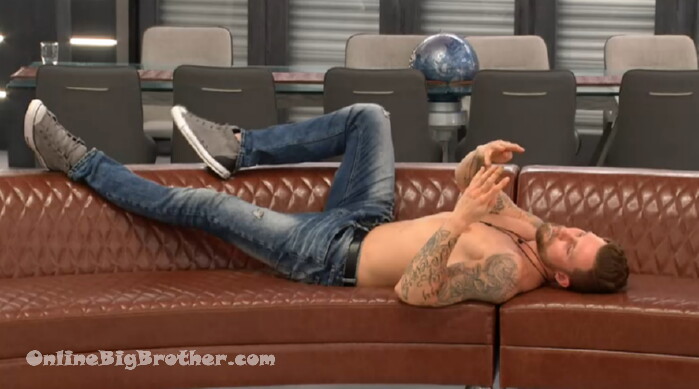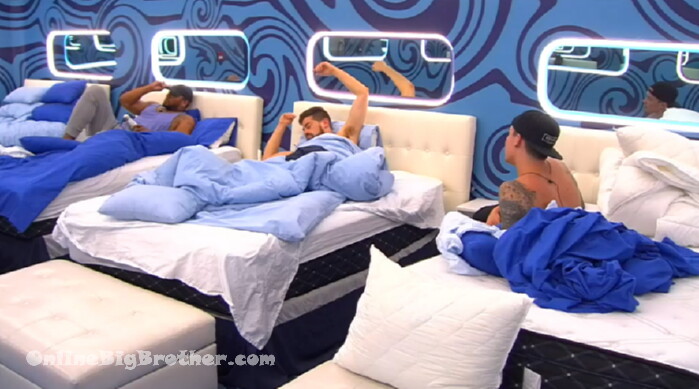 9:23pm Anthony, Mark and Damien
Anthony going off about Este and Kyra.
Anthony – what do you want me to do allow you to just tickle my wrist and tickle my back and flirt and get away with me… you said what you said you did what you did
Anthony – your wrist tickles aren't that good
Damien – Mark seen that (Este's tickles)
Anthony brings up Kyra wanting to have a talk with him and Adam.
Anthony – you want to talk about Adam why lets talk in front of the whole house
mark – call a house meeting?
Anthony won't call a house meeting "I'm a grown ass man"
Anthony says if Kyra is too scared why not have us sit in front of the house than if you are too scared because you know I will humiliate you every single person that you are kissing ass too…
Anthony – the whispers and lies have gotten loud
They mention how close Anthony was to winning HOH.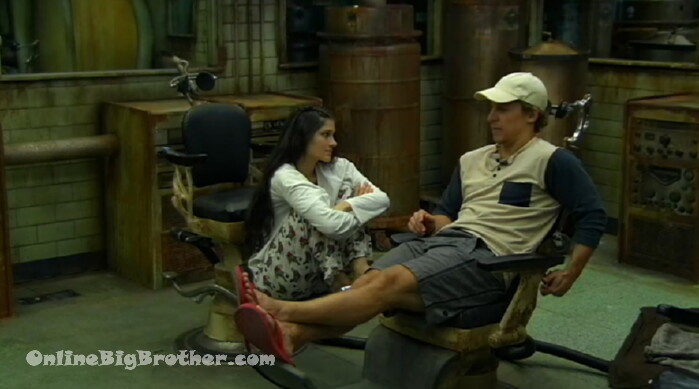 9:28pm Dane and Este
Dane is pissed he's have not. Says that mark ate right in front of him.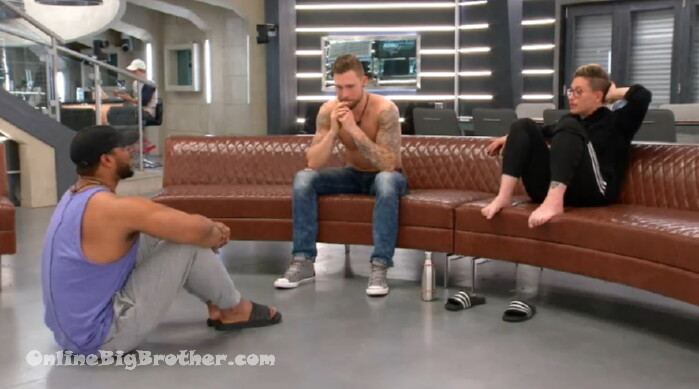 9:36pm Anthony, Kyra and Adam
Anthony and Kyra arguing about past events. Raising their voices. Anthony tells Kyra he's siting down so that they don't think he's intimidating them.
Kyra tells him they have him figured out he allies with the strong players and plays a mentor role with the weak players
Anthony calls Kyra "weak"
Kyra – I am not weak
Share it YO!!
Tweet