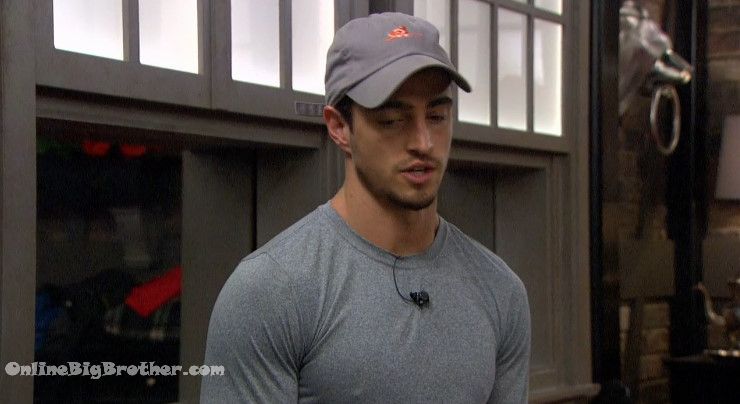 10:35am London room Danielle, Shane and Monte
Danielle says she doesn't mind if Justin wins HOH because they can control him.
Shane says Morgan is a safe bet too
Monte agrees, "Jason wants to get rid of the floaters"
They agree Neeley is good too they know where her head is at.
Monte keeps acting like nobody is after him.
Danielle and Shane confirm saying "Nobody is coming after us :"
Danielle – the girls (Plastics) are voting Cornbread.
Monte – yeah I think so
Shane – unanimous
Monte – the only drama will be HOH tonight..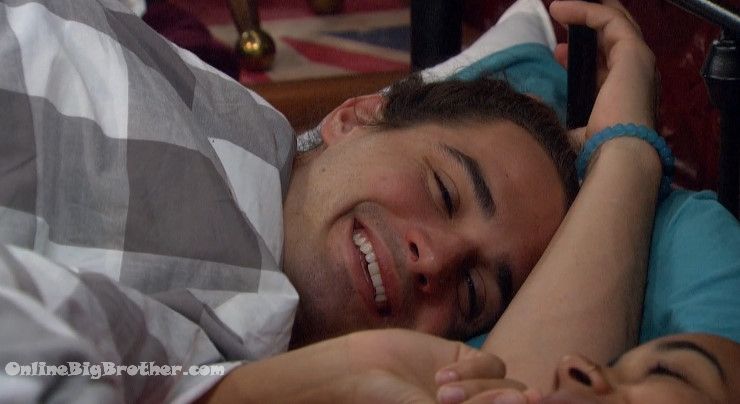 Monte leaves..
Shane starts laughing.. Followed by Daneille..
They whisper that their side of the house has to win the HOH. (Monte's side is not their side)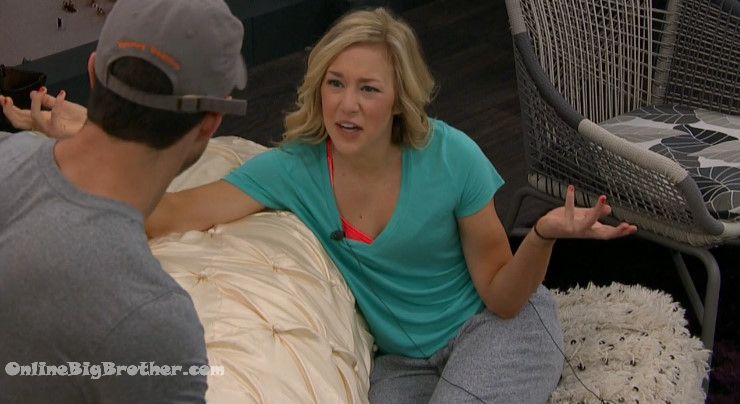 10:40am HOH Monte and MOrgan
Monte – I think pretty much Cornbread out.. Even if we wanted to keep him we couldn't.. Scott backstabbed him that's what killed him
Monte says he just talked to "All them" they told him nobody is saying they are coming after Monte.
Monte talking about how safe he is 'Shane doesn't want to touch us.. ."
Monte says Shane is a person on their side.
Monte- "I've had a great first week nobody wants me outta here.. If you stick by my side you'll be here a long time too"
Morgan says they need to keep close to the girls
Monte- right now Shane is in bed with Danielle.. Scott doesn't want part of that.. Scott will come back to my side
Morgan says he's in a good positions with Alex, Whitney and Shelby..
Brings up that Neeley is good with both of them.
Mont e- Scotts a wildcard if he gets HOH… No he'll do Kryssie and Shelby
Morgan thinks those are the obvious targets.
Monte- you have my word I'll go home before I backstab you
Monte says he wants the final to be HIm, Monte, Whitney, Alex and Shane.
Morgan – where is Shane's head
Monte – he's still with me.. Shane and Danielle they don't want to go after you Whitney and me..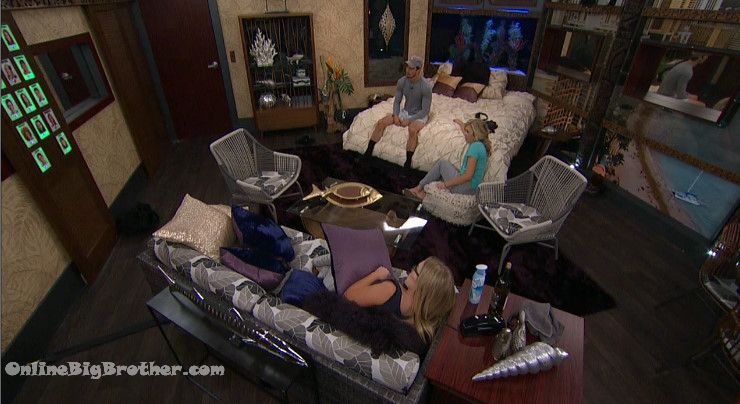 Alex comes in. They talk about Cornbread leaving this week and he has no idea. MOnte says it's because Cornbread has no idea Scott is against him.
Morgan – it'll be unanimous Cornbread
They agree..
Shelby joins them..
Monte keeps going on about how he's safe and how he got through his HOH without too many people pissed at him.
Shelby – is the consensus still Cornbread
Monte – ya
Shelby – I hate that..
Monte- we were close to getting Daniele out
Alex – Scott..
Monte – Cornbread pissed Scott off..
Shelby doesn't like Cornbread says she's fine with him going home.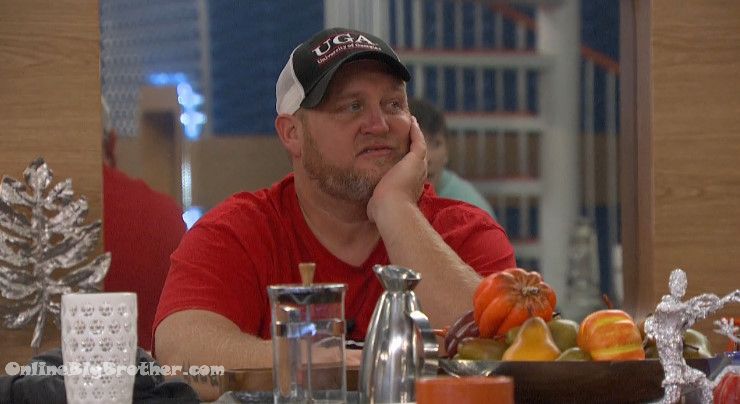 10:58am Corn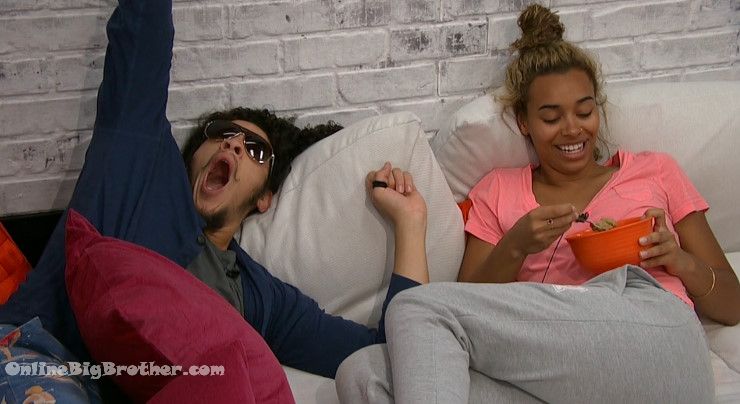 11:05am White room Shane, Danielle and Justin
Laughing at Monte.. Shane leaves.. Danielle tells them about the conversation with Monte.
Justin – he's so confused..
They are surprised that Monte thinks he's so safe.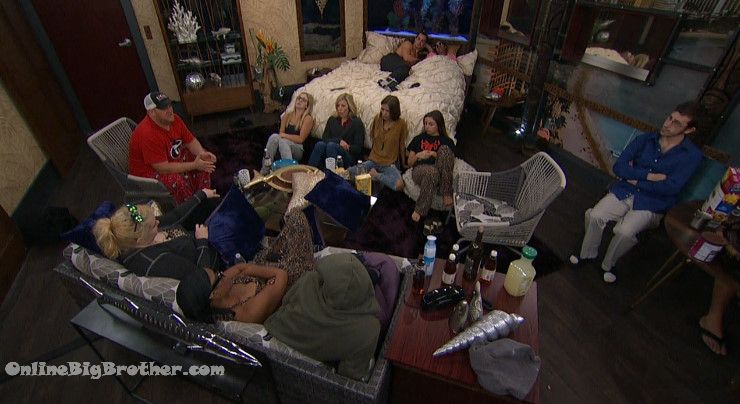 1:15pm HOH Lockdown
They block this on regular BB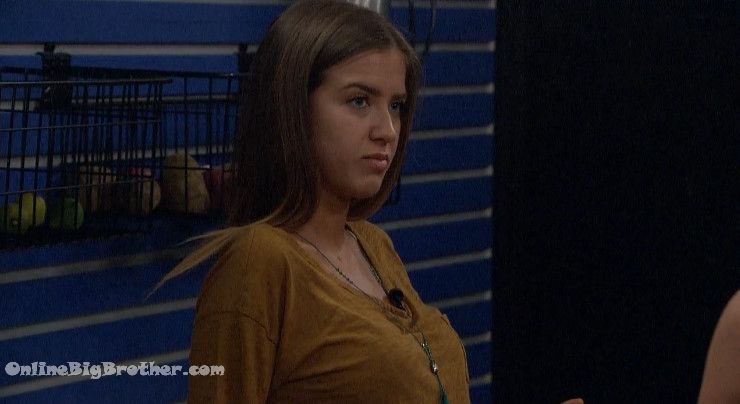 1:55pm Alex and Shelby Storage room
They agree they are easy targets now.
Alex says Cornbread was working directly under Monte and Scott. Alex says Scott is very smart and nobody is realizing just how smart he is.
Alex – people love him.. He's not going to be put up for awhile he's good till 1/2 way through the game
Shelby wants to keep him for awhile.
They talk about how 1/2 the house is just here to be famous or get more followers on Instagram.
They don't believe Danielle's story.
Shelby – there's some PH'd you can get outta pure intellect.. They're's others that are for workhorses..
Alex says she's building up her story..
Shelby mentions how Scott's story is also fishy.
Shelby says the 3 people that are annoying her are on the block
Alex says they almost got Danielle out they had 4 outta the 5 votes.
Shelby – if only we could had convinced 1 person to vote out Kryssie..
Alex says Scott is 100% making deals with people
Shelby – he's up all night.. he's told everyone he's sticking with Shane..
Alex points out everyone is saying they are "With Shane" lists, Danielle, MOnte, and Scott.
Alex – I wish I knew where Jason's head is at..
Shelby – he's not voting out Danielle
Alex – next week
Shelby says Danielle talks about Shampoo for at least 1 hour a day.. Shelby cannot stand talking to her.
Shelby impersonates Danielle "Whats your favorite Kardashian"
CBS All Access Live Feeds! Test them out 1 Week for FREE!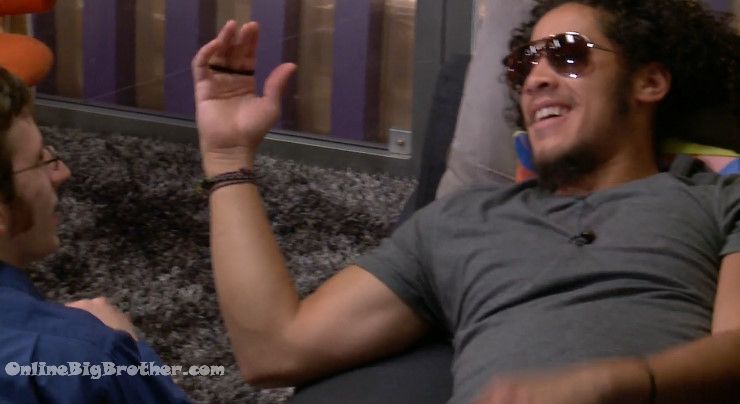 1:56pm Justin and Scott..
Justin – If I get HOH I'm putting up MOnte.. I'm not putting up Shelby.. I'll put up either Alex or Morgan..
Scott says he's putting up Morgan..
3:35pm Corn….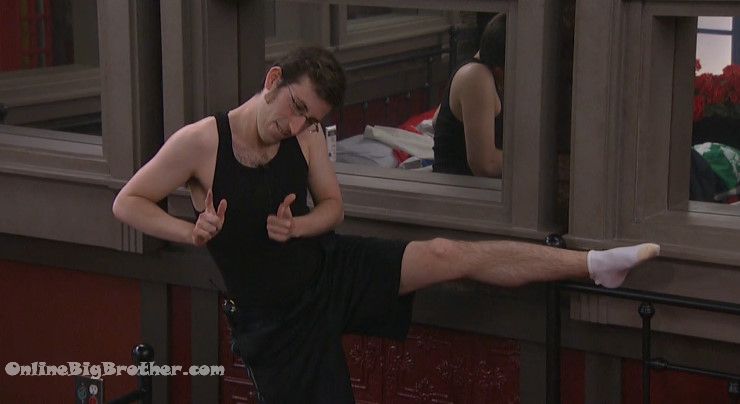 3:50pm Scott and Justin
Scott getting ready…
Scott – I'm totally good with tonight..
Justin says Jason is his partner. "Same goes with you too dog.. don't come for me, come for me that shit goes out the window"
Scott says he'll never tell anyone Monte is his target.
Justin says if Neeley wins HOH she'll put him and Shane up.. "I might just go for it.. and put Shane and one of the plastics up.. I don't see Shelby a real threat"
SCott tells him if he wins HOH Danielle, jason, Justin and Shane are all 'Golden"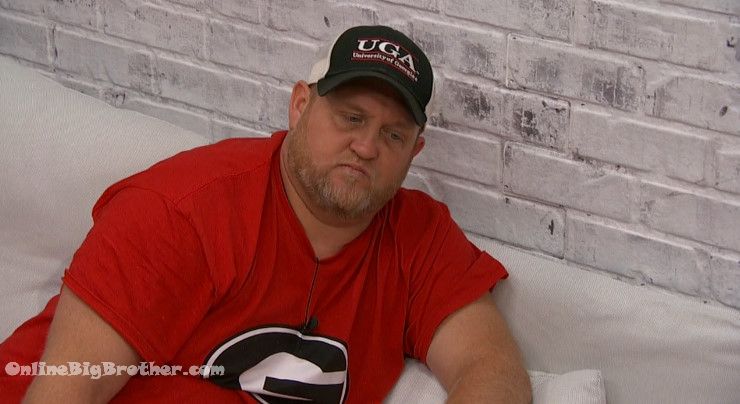 4:54pm White room Corn and Monte
Monte- hold your head up high no matter what happens
Corn – I'm ready to get it done..
Monte – ya I feel you… This room is nice..