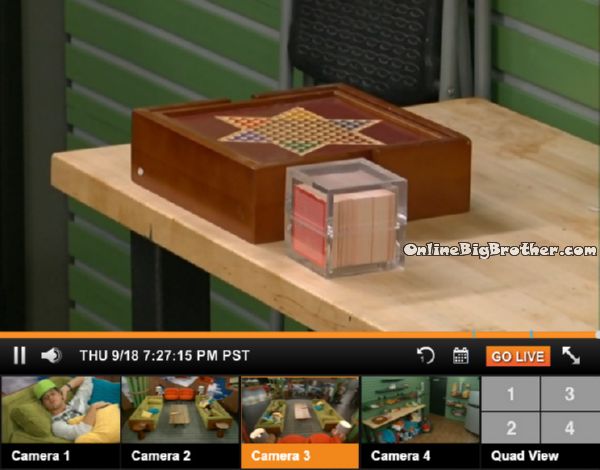 7:28pm They get some games
Victoria starts asking the questions from the cards.
"If you had 5 years to live what would you do"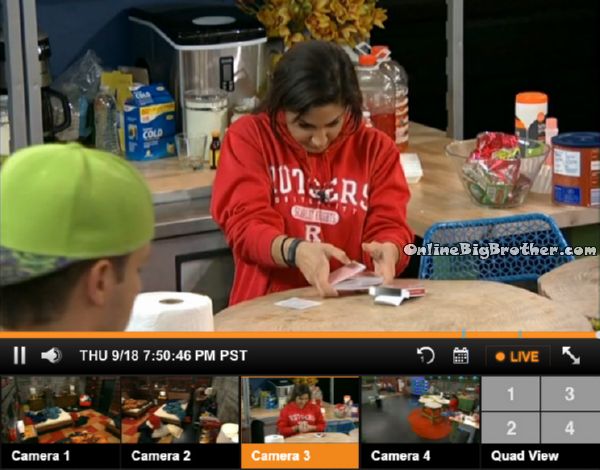 7:50pm They get cards.. Victoria gets right to shuffling. She has a great card game for them to play.

8:23pm
Checkers and failed Magic tricks.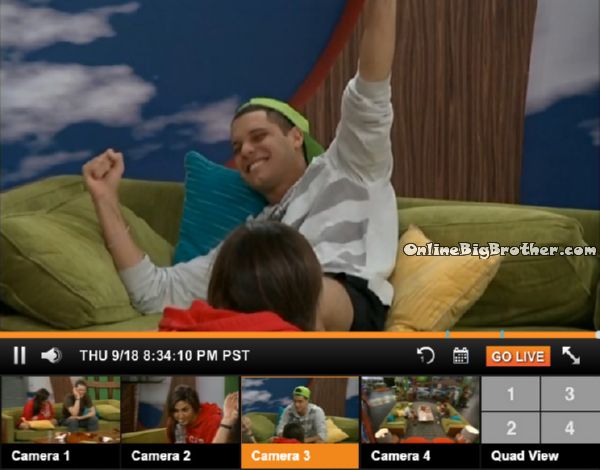 8:34pm Cody is finally successful in a card trick.
Derrick – that was pretty good… a dope trick"
8:38pm Cody – "I was thinking of being a magician" (LOL)
10:00pm Derrick and Victoria are playing backgammon. Victoria keeps speaking in Hebrew as she tries to remember how to play it and translate to Derrick.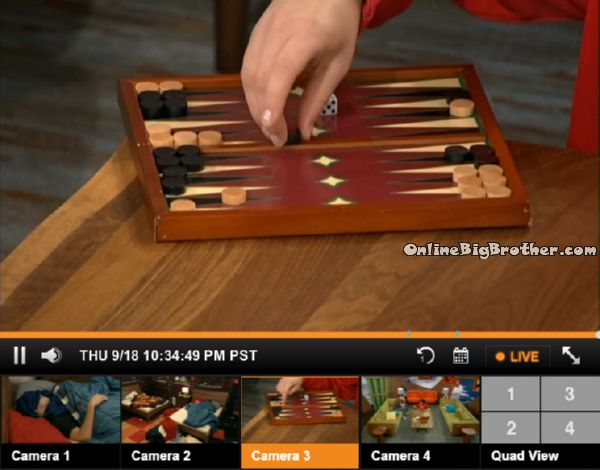 10:35pm Cody sleeping Derrick and Victoria have a intense game.
10:53pm Living Room Derrick and Victoria.
Victoria tells Derrick she is concerned that she beats Derrick in the next part then come part 3 Cody will beat her and Cody takes her to the end.
Derrick says to her he is confident he'll "Smoke" Cody in the final HOH competition.
Victoria – If I go to mental and I don't win.. It'll suck I'll beat my self up"
Derrick tells her to stop dwelling on the negative.
Derrick says he's in this game for only one reason and that is the money for his family. He never expected he would make friends but he made a few along the way.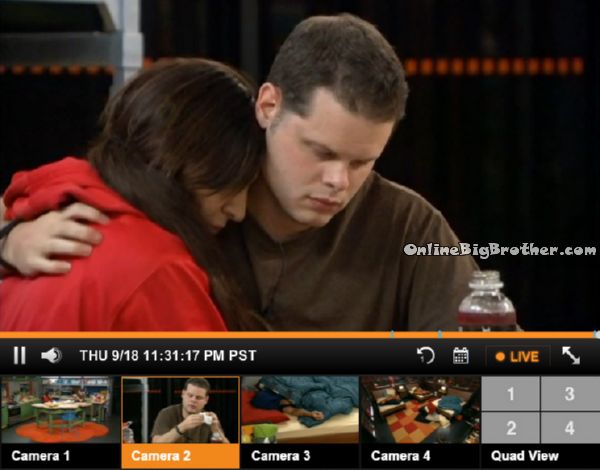 11:31pm Victoria is concerned Derrick won't take her
Derrick says she's being paranoid tells her he's got her back. Gives her a hug.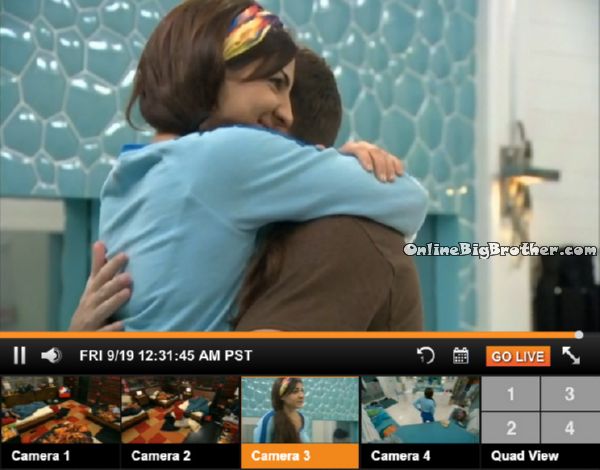 12:31AM Derrick says he's going to bed Early. Victoria is surprised wants to play some cards before bed. Derrick – I'm going up against some beasts tomorrow"
They hug.
Victoria thinks Cody will be up at 3am since hes been sleeping all night.
2:22AM everyone sleeping
(Liked the spoilers all season? Please consider a donation through PayPal)
12:58Am
Victoria gets a quick workout in to beat the crowds.
7:46am THey're still sleeping..
9:48am Still sleeping..
(Dawg's wedding is tomorrow.. getting excited :) )
Make your Amazon purchases through the links below it Supports this site
[polldaddy poll=8244330]