Support the site and purchase your Amazon goods through our link below. It doesn't cost you anything and we get a percentage of what you buy.
Amazon Canada
Amazon USA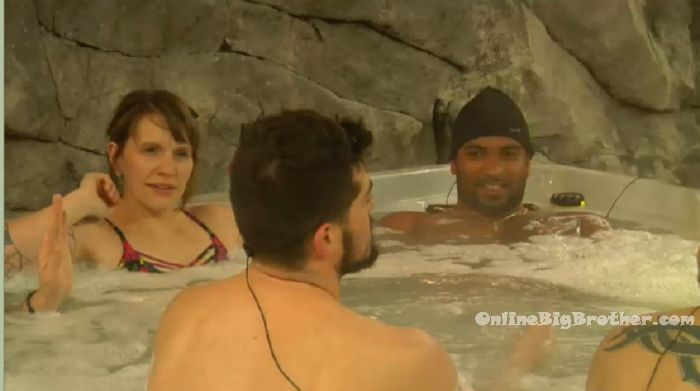 9:20pm Hot tub talk about kissing on the first date and Marks troubles on trying to get dates / girls. Anthony says he doesn't kiss on the first date and wouldn't have a one night stand. Mark – have you ever met up with a total stranger from DM? Anthony – no. Chelsea – I have. Mark – what was his DM? Chelsea – I think.. You look familiar, have we met. Anthony – EEWWWWw!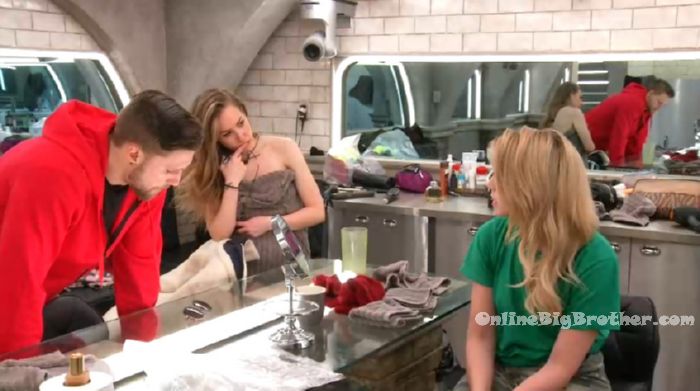 10:32pm Bathroom. Adam, Sam and Chelsea.
Chelsea – no one is going to believe that because I've been working with you this whole time … and then its just going to make me look disloyal. So that's a stupid option, I can't do that. Adam – true. Chelsea – No one is going to want to do it because he's a great player and a great guy. Sam – I'll do it. Chelsea – No one is going to want to do it .. so that will be my pitch. That will be my campaign. I don't think its going to work .. but I would rather try than roll over and die. Sam – definitely. Chelsea – its either that or throw Kyra under the bus or you guys and that makes me look like someone that can never be loyal in this game. And if people are like are Sam and Adam in on this too … and I'd be like no I'm playing my own game. If someone doesn't take him out .. he will win this game. Sam – You're right. Chelsea – He is really good with people and he is playing people like they're puppets. Sam – I'm convinced.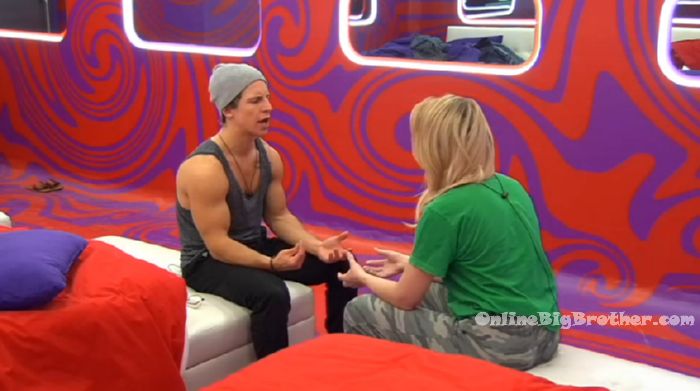 Dane and Chelsea in the bedroom. Dane – I could go against Adam and Sam, however right now they're my shield. I need Adam in this game and Sam because she is attached to Adam. And they're my shield. If I take out Adam, I am public enemy number 1. And the only reason I put up Kyra next to you, and You next to Kyra is because if either of you were to win the veto .. then I am back to square 1. In a game sense if I down burn a bridge.. I totally understand that and if you do come after me I respect that. Or we can build another bridge and try to work around it. Chelsea – everyone has to have targets. You put me up this week and I have to go against that. I am not going to just not fight for it. Its not because I don't think you're a great guy. Its because I think that if someone doesn't call it out, then you're going to go straight to the end and you're going to win. Dane – I respect that.
12:59am Eddie studying the flies looking for clues..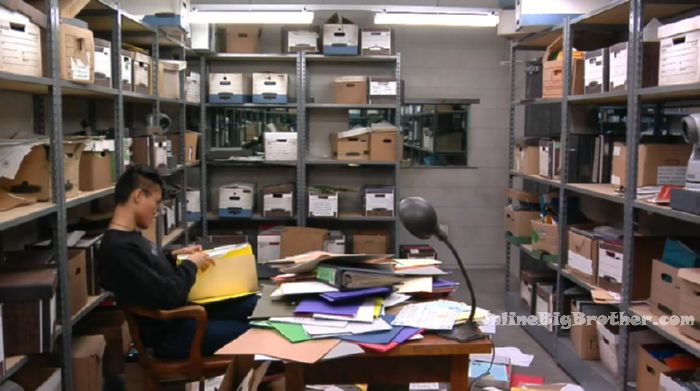 1:30am Dane and Eddie.
Dane – you were never on my radar. Eddie – I just want you to know that going forward in the game, I have your back. Dane – she (Chelsea) said your name first that's why I agreed with it. If it had been anyone else's name I would have agreed with it too because she said it.
2:30am All the house guests are sleeping..
How Estefania stalks her prey…#BBCan7 @bigbspoilers pic.twitter.com/dUOg0UQm8z

— Dawg (@DawgsBigBrother) March 25, 2019
Help support all the live feed updates we provide. Show your support by making a donation. Any amount is greatly appreciated!