Watch the feeds for free from the US using a VPN. We recommend HMA https://www.hidemyass.com/vpn/r16399/
The feeds are essentially..
1) Karen, Demetres and Ika retells
2) Karen bashing Dillon and Kevin
3) Dillon breathing heavy
4) Kevin alone
5) Ika and Demetres kissing/cuddling
6) Karen completely distorted in her thinking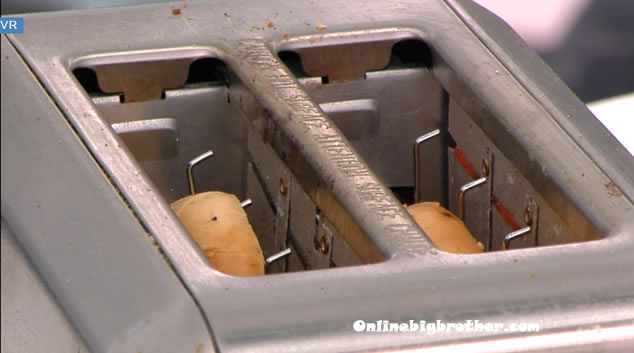 Demetres complaining that every week people were throwing comps… "it's kinda annoying but it caused a lot of drama"
Demetres – there's a time and a place to throw a comp.. but when it's every week you're just f***g the other people by doing it
Demetres – I didn't throw 1 comp this season
Dillon – obviously
Demetres – HAHAHAHAH
Demetres – the only one I threw is the Have not the dodge ball one
Demetres says he figured it was a good week to be a have not and he just wanted to get it over with
Demetres – I totally regret it

Karen just won't shut up… Calls Kevin Big Ears.. continues to retell scenarios from the season. Completely distorted.

Kevin spends a good chunk of time making a tasty Breakfast.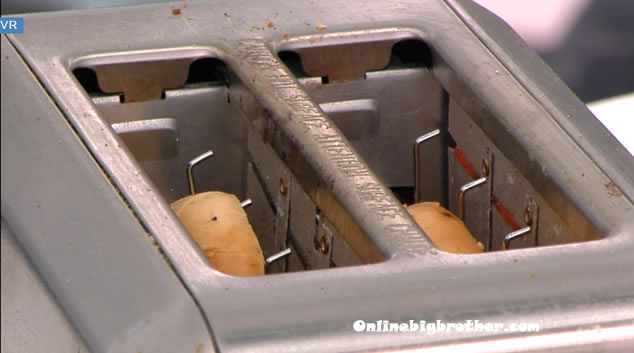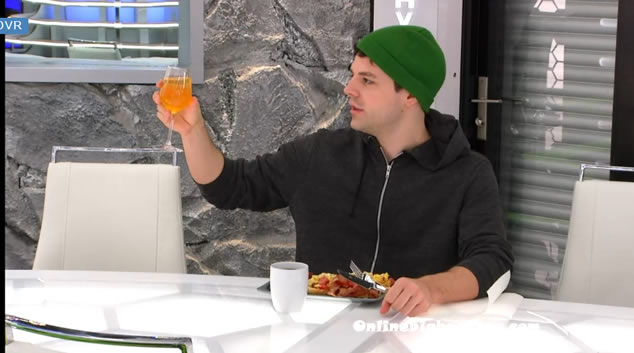 Cheers to the lone soldier
Dillon Karen Ika in the bathroom

Karen and Demetres Red Room Part 1


Karen & Demetres in the bathroom studying the events of the season. Karen – I cannot believe I made it to final 4 of this season. Like you have no idea how much that means to me. Demetres – yeah. That award show is going to be crazy. Karen – you know I didn't even realize that was such a big deal. Ika and Kevin think its the biggest deal on earth. When is that? If we do the HOH tomorrow.. Demetres – yeah it could really change the mood of everything. Karen – unless he wins the HOH. Demetres – he can't. Karen – so why will it make a difference? Demetres – if its after the POV it could be. So I'm not wrong in.. Karen – thinking about yourself? Demetres – and not throwing that comp to her (Ika). Karen – no Demetres, you can't! You've come too far. You've never thrown a comp. Demetres – say I don't win the HOH and I don't win the POW … I'm going home. Karen – why wouldn't Kevin be going home. Demetres – say if Kevin wins the POV. Karen – you would be a fool. Because you just said you're a fool because then you can be put up and sent home. Demetres – being put on the block the first week was the best thing that ever happened to me. In this entire game I've never been in a position where I could throw a comp.
[polldaddy poll=9740150]
[polldaddy poll=9740155]