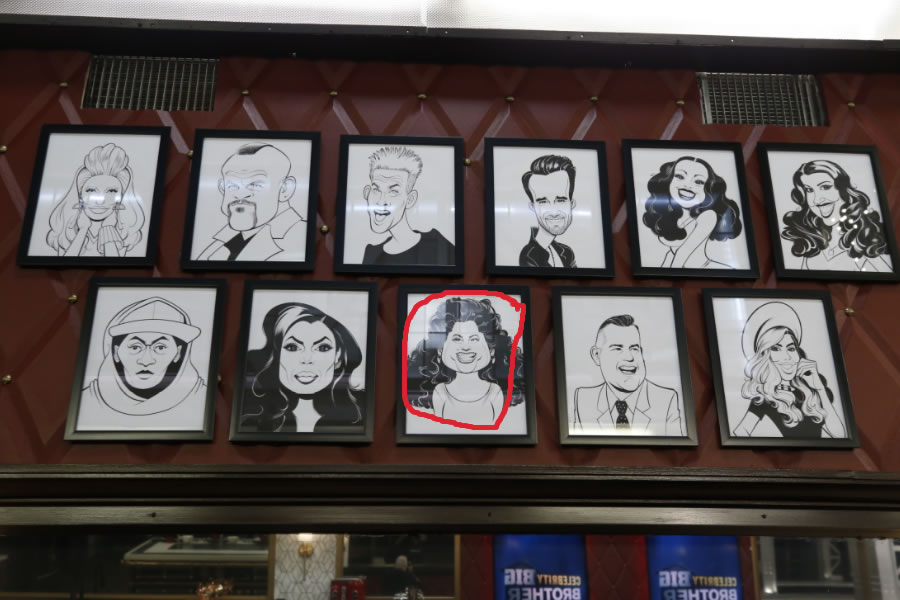 The Celebrity Big Brother house pictures were revealed today. It's breathtaking and will revolutionize the game this season. Celebrity Big Brother is worth watching now. I can hardly tell it's the same old house we've had since the dawn of the apes.
Everything is set for this season. Start date is Monday, Jan. 21 8:00-9:00 End Date is Wednesday, Feb. 13 8:00-10:00 PM, ET/PT. The Feeds come on after the premiere episode on the west coast. For the complete list check out the broadcast schedule here.  We had the cast revealed earlier this week, A nice collection of Celebrities down on their luck. To my joy No Marissa around. For now no Kraken. (I noticed Marissa's picture along with all the past season players .. umm.. yeah)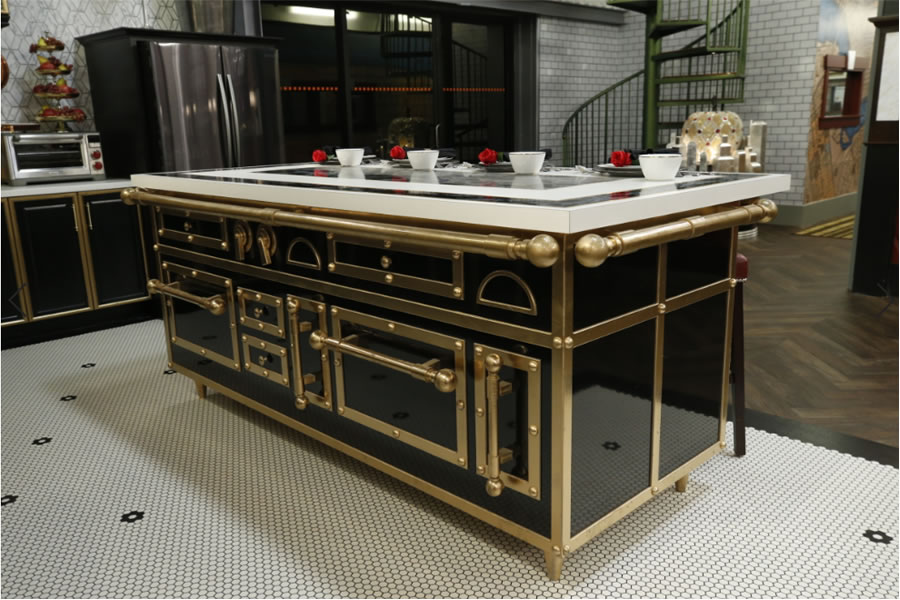 High End Manhattan eateries
Red tufted walls with caricatures of past and present HouseGuests pay homage to classic high-end Manhattan eateries. Meanwhile, the faux French oven island is the perfect spot for morning coffee. And the refrigerator is topped with an oversized martini glass and shaker, which seems just right for a celebrity-sized nightcap.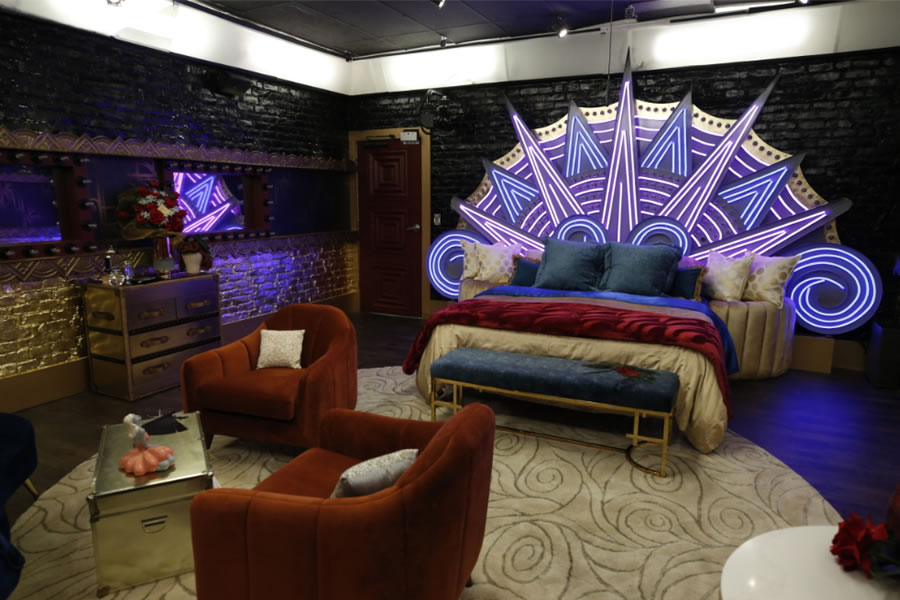 The Great White Way
The Head of Household bedroom takes our HouseGuests backstage on the Great White Way. The HOH feels like a dressing room at a Broadway cabaret, with a massive LED marquee as the headboard, putting the Head of Household in the spotlight
Brooklyn Bridge
Upstairs, HouseGuest will hang out on top of the Brooklyn Bridge. String lights stretch from end-to-end across the all-chrome bridge structure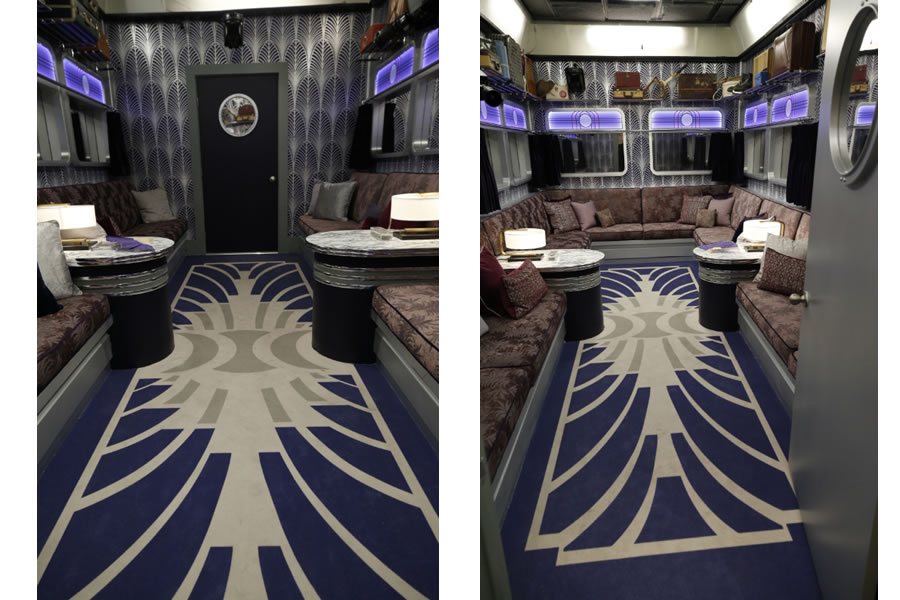 20th Century limited
The lounge in the Celebrity Big Brother house is modeled after the 20th Century Limited, billed as "the most famous train in the world." Used during this time by the most elegant of passengers, the train inspired the phrase "the red-carpet treatment." Created with elegance and comfort in mind, details in the lounge include train-style windows and overhead racks, complete with passenger's luggage.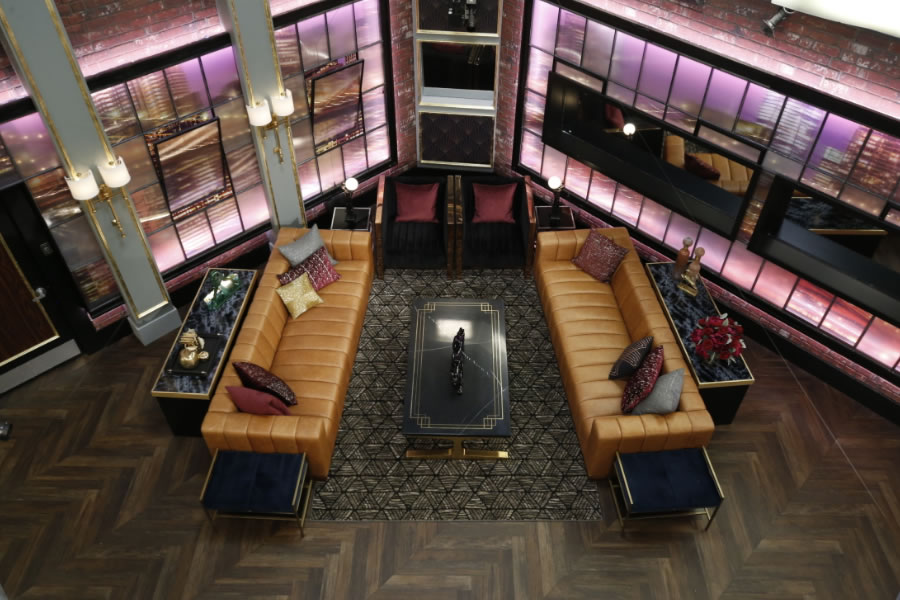 I wish they had the house one giant have nots .. With snakes and rats. With that Said the Brooklyn bridge and lounge are pretty cool. The kitchen is gross.