At 2:00pm PST the feeds were turned on for around 15 minutes. Cam 1/2 show some of them playing pool CAms shows the kitchen.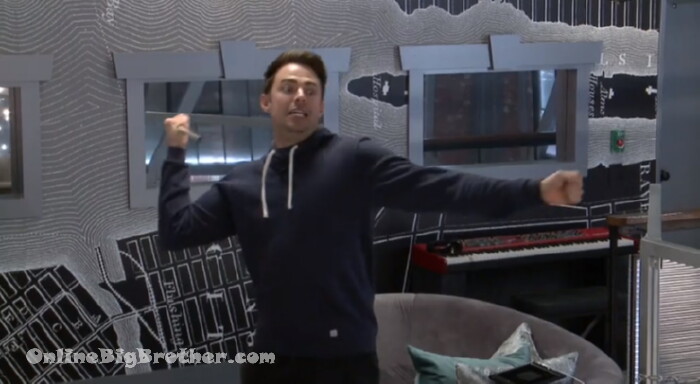 2:00pm-2:15pm CAm1/2 Playing pool, Ricky, Ryan, Jon and Kato.
Teams are Kato/Ricky – Jon/Ryan . it's all chit chat..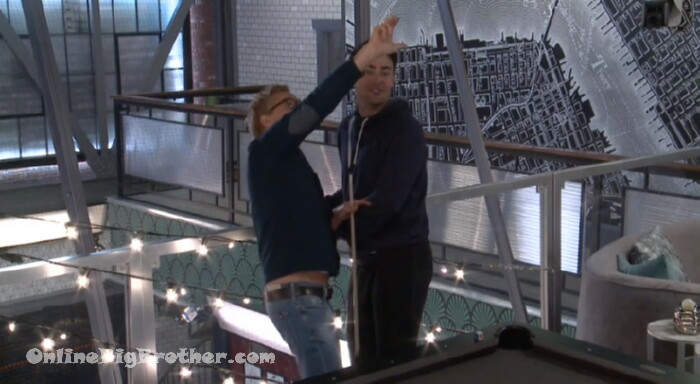 Kato KAaelin does a "Mental Selfie"
Jon and Ryan complaining how crappy their pool game is ..
"We gotta eat"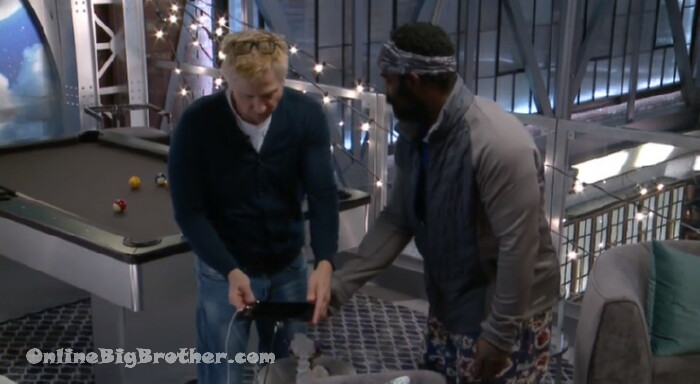 2:12pm Jon and Ryan go eat.. Kato and Ricky use the tablet to put Kato's "information in"
2:15pm Feeds cut.. Sneak peak over..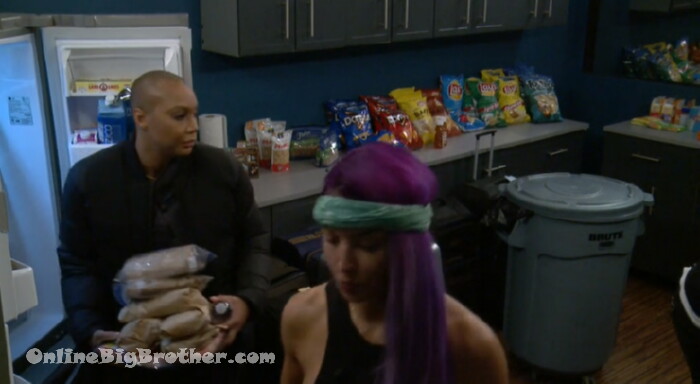 2:00pm Storage room Tamar, LOLO, Natalie
Tamar is saying they got to eat the fish she doesn't want to see it go to waste "there's a lot of Halibut.. I can't watch the money go down the toil…"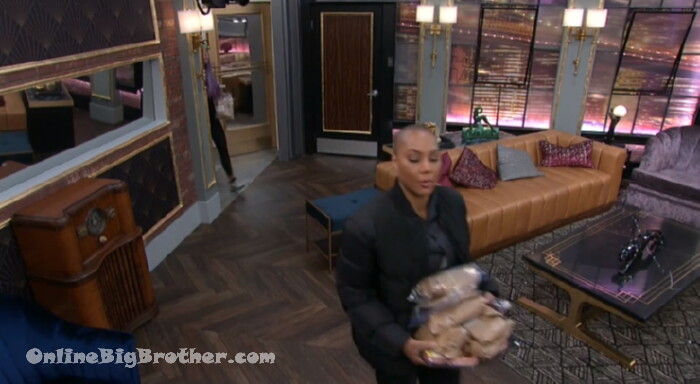 Tamar hauls out a bit of fish..
2:02pm Kitchen – Toms Green cooking tuna. Bunch of houseguests milling around. LoLO is chopping a pineapple
Tom Green says the Tuna tastes "pretty Good.. Red in the middle but I mean.. it's Fish right?"
Tom  – they say you can't undercook fish..
LOLO asks for help with the garlic "Tom, can you show me that Trick" (putting Garlic in a can)
Joe pops into the Kitchen says they have to make a mental list they are out of Olive oil and almost out of towels. (he's panicking)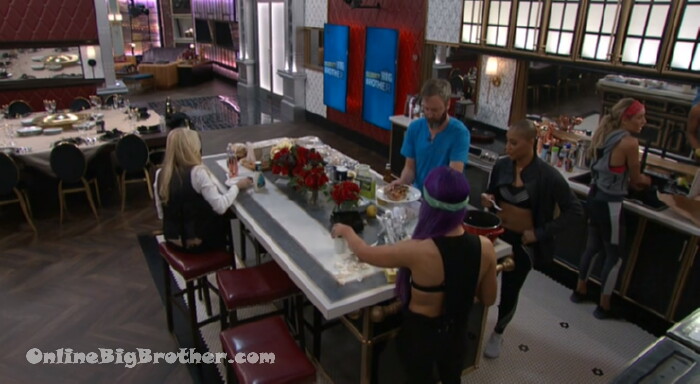 General chit chat about how good Tim's Tuna is.. They ask Tom what else he likes to cook. "I like to BBQ. .. I can make Rice"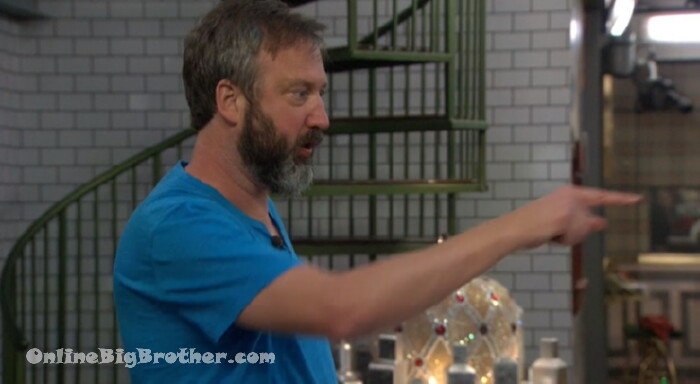 Tom – I'm glad we're eating all the fish.. there's a lot of it.. fish in the fridge.. tuna, halibut Salmon.. full of Fish
Tom – We're cooking all that
Tamar – mmmhhhmm
Tom – wow..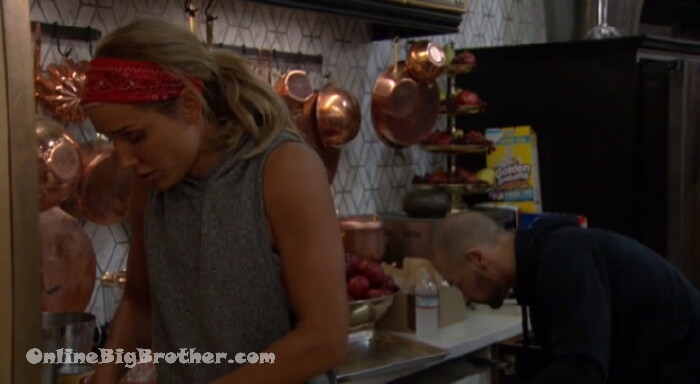 You can hear Joe in the background going on about them needing "WE also need some lettuce for tonight.. I don't think we have any lettuce really"
Joe – Kinda Crazy… THEY gotta make a serious run and we can't talk to them
"the Diary is locked up"
Joe – well they are going to have to let somebody in there and I know they can hear us so…. you know..
(OH MY GOOD no lettuce for tonight.. almost out of towels.. no olive oil.. )
LOLO suggests next time a person is called into the Diary Room they need to tell them to request the things they need
Jon is helping lolo clean up
SCARAMUCCI watch .. He was asking about the FETA but they are out.. He walks up to LOLO "wow you really know how to cook"
LOLO – yeah a little bit