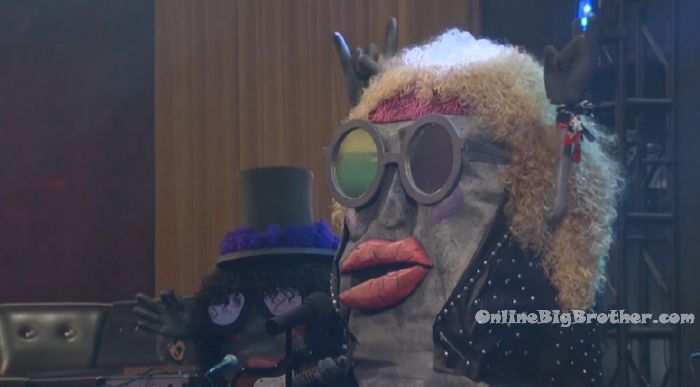 8:18pm The HOH live endurance starts. HOH OTEV – Welcome to the HOH arena where the glam rocks! Are you guys ready to party!! I can't hear you! In this competition you have to rock out as long as you can. If you can't hang with the glam rocks .. you'll be out! The last one rocking out on the wall will become the next HOH!
Watch the HOH Live – CBS All Access Live feed FREE Trial!
8:43pm Tom is the first to fall off. Tom – I'm sorry. Right after Kandi falls off. Kandi – I just didn't want to be the first one off.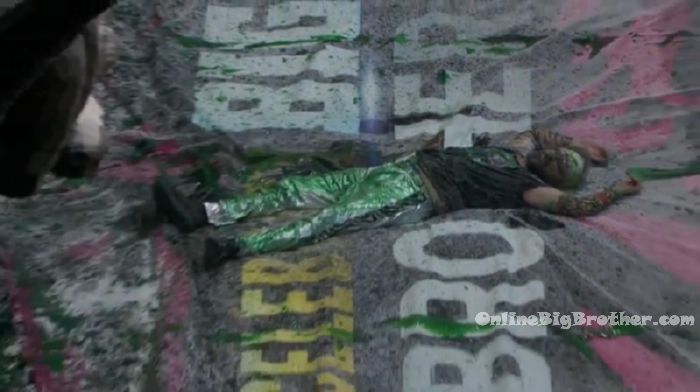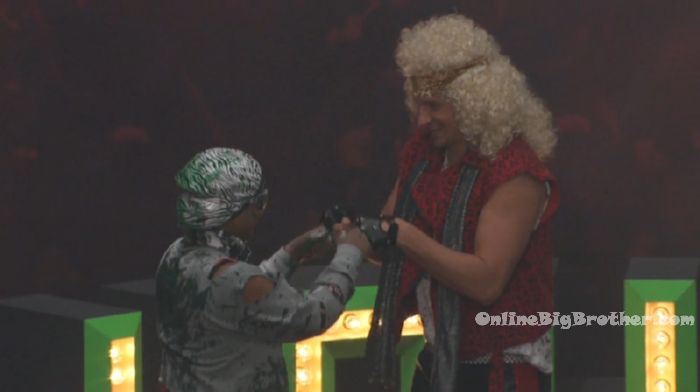 Tom – the longer you guys are up there the more embarrassing it is … for me that is.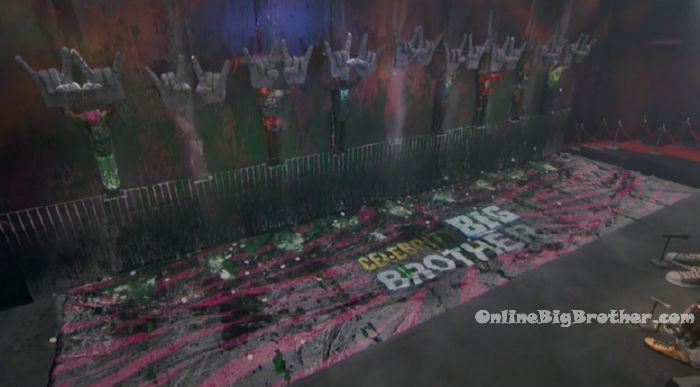 9:02pm Big Brother dumps full beer cups of beer on them. Tom – can I get one!? The house guests comment on how they hurt. "Those weren't light beer!"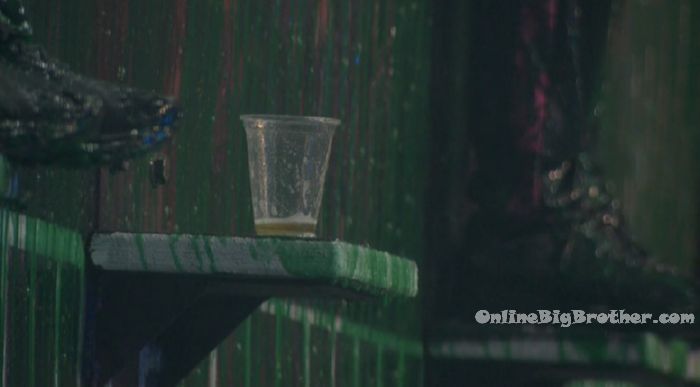 9:06pm Ricky is next to fall off. Kato words of wisdom – if something is burning your palm .. your going to get something. If something is burning in your groin .. you've already got something.

#BBCeleb2 "Who's ready to get sticky sweet! Whip Cream!" @bigbspoilers pic.twitter.com/FEn1v44ynv

— Dawg (@DawgsBigBrother) January 26, 2019
9:18pm Tamar tells production that she needs the ladder to get down. She says that she's afraid of heights. Tamar starts having a panic attack. She wants to get down but is deathly afraid of falling. The other house guests try and help coach her down. She says she can't do it. She lets her feet go but still holds on and starts screaming. They tell her to drop. She does and … she lives.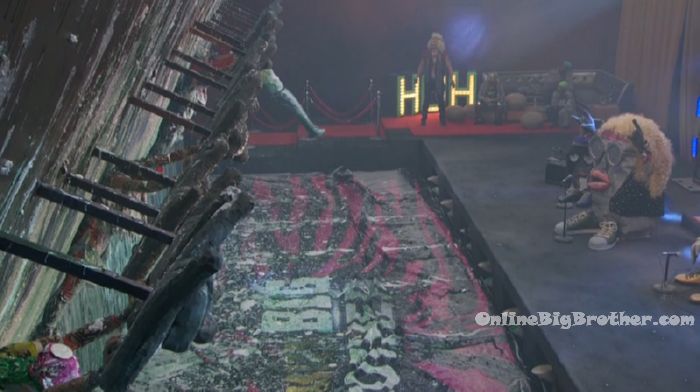 9:30pm They're still hanging on..
"PARTY TIME! Who wants a jelly shot!?" @bigbspoilers #BBCeleb #BBCeleb2 pic.twitter.com/ie6OmyOYqa

— Dawg (@DawgsBigBrother) January 26, 2019
9:32pm Dina falls off..

Joey is complaining a lot. "This is ridiculous!" "This is taking too long" "Its so cold out here" "We're just getting over colds and now this!?" "Come on guys!" WHOA! "Come on guys ..PLEASE speed this thing up! Its not that its difficult .. its just freezing."
9:40pm Out come some roadies with fire extinguishers "This crowd is on fire!"
LIVE HOH Endurance Competition – "This crowd is on FIRE!" @bigbspoilers #BBCeleb #BBCeleb2 pic.twitter.com/Y42JYYblEJ

— Dawg (@DawgsBigBrother) January 26, 2019
9:50pm Joey – I want them to get going with this.. Tom – this is it.. this is the competition.
9:52pm Lolo falls off..
9:55pm Joey falls off. No way its not worth it. That tear is too much.
Natalie drops next!
9:56pm Kato WINS HOH! Natalie – not bad for 59! Kato – don't tell everyone how old I am. Natalie – 59 great job! Kato – "I want one more Jelly Shot!"