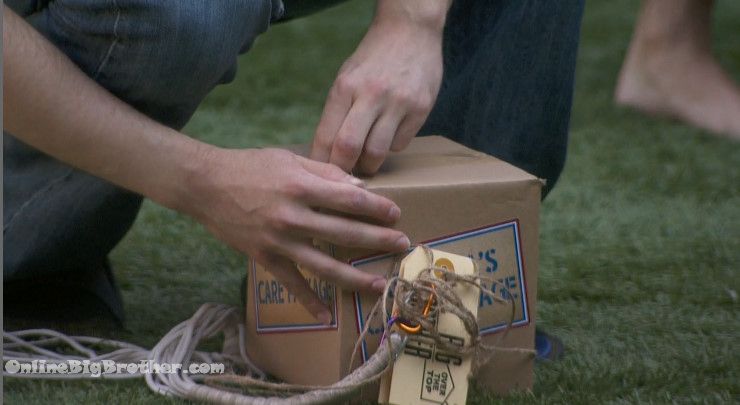 1:08pm Scott gets America's care package..
The winner gets to pick which type of veto the HouseGuests will be competing for this week, from three options:
Diamond Veto: The holder of this veto has the power to remove a nominee and subsequently name their replacement.
Double Veto: Two vetoes will be awarded at the veto competition.
Boomerang Veto: The winner of this veto will be able to use it twice.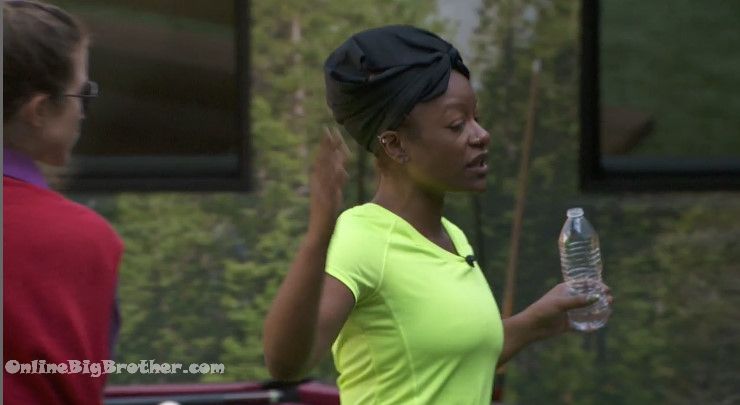 Neeley – I don't feel like that helps Scott at all…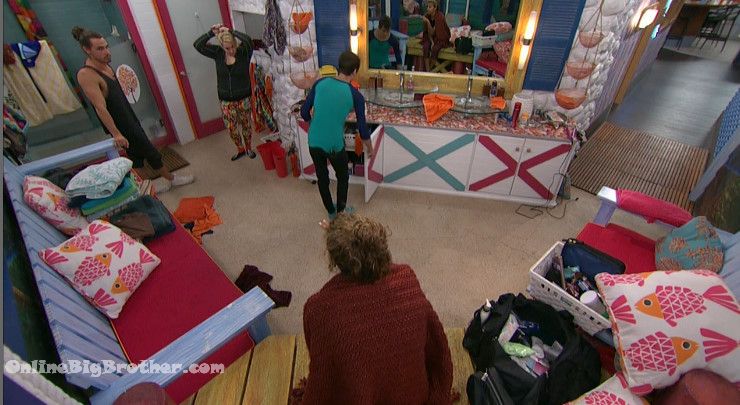 1:12pm Danielle, Shane, Jason and Kryssie
Kryssie I think America came through.. definitely
They go through all the scenarios..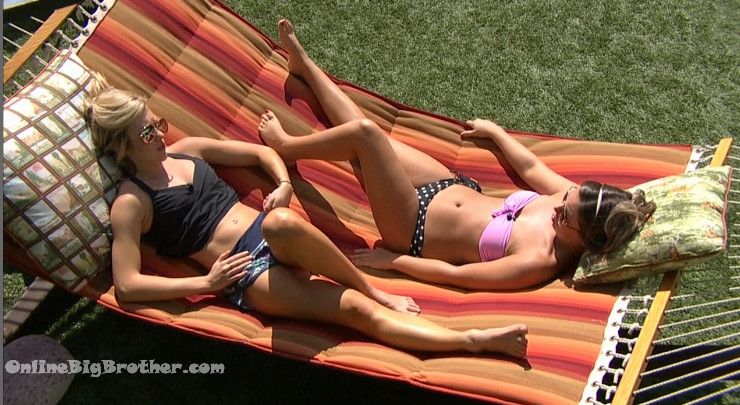 1:12pm Mordan and Whitney
Going through scenarios ..
Morgan – hopefully if we can get Danille up there we can get Justin to flip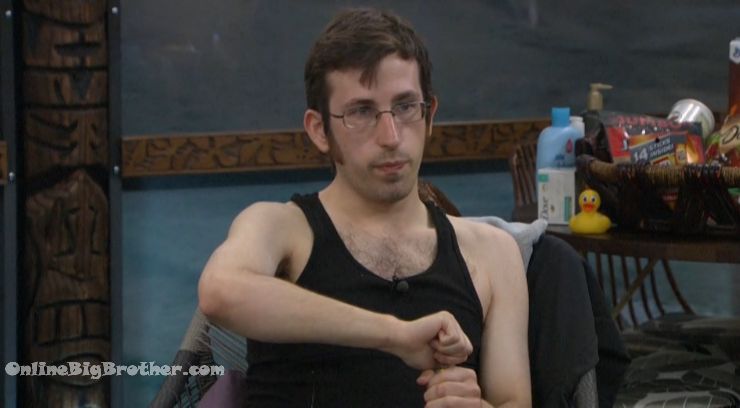 2:04pm HOH SCott and Alex
Scott – I'm thinking of doing the double veto..
Scott – I'm changing my nominees.. I'm using two pawns..
Scott says if the veto is played he's putting up his 2 real targets. Says he's 95% putting up Kryssie and 85% putting up Neeley.
Alex – be honest… she respects people that are open and honest
Scott – they're both pawns this week
Alex says he has a "Bomb ass" nomination speech for Shane he's bummed out that he can't deliver it.
Scott says Bomberrang is way too much power to give the POV user.
Scott says if Shane wins the double veto and uses it he'll just put Daneille up as a replacement.
Alex – this is a tricky one..
Scott – thank you America..
Alex – Thank you America..
They are both shocked at how MAjor these Care packages are.
Alex – I'm super grateful America gave it to me
Scott – If America's Nom is Danielle play like hell
They agree the only person that won't use the veto is Shane and Danielle.
Scott regrets "Dropping that deal" on Neeley today..
Scott says the only way they could get screwed is if Danielle is the America nom and Shane is picked for Veto and wins it. (I bet this will Happen)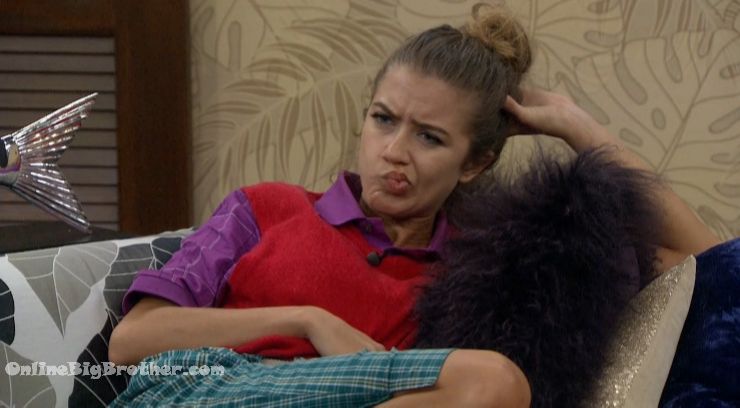 Shelby comes in
Scott – I'm 100% positive I'm not picking the diamond.
Scott goes over the plan.
Scott says 100% Kryssie going up and "Unfortunately" the second one will be Neeley.
Scott says the double veto is the only way they can make a "Positive" out of this
They start talking about how pissed Justin was at Danielle last night and this morning.
Alex – Jason was doing such damage control last night
Scott doesn't know what it was over 'He said he had to defend himself in front of Danielle.. he felt Danielle was coming after him in some way with her comments.. he overreacted and hurt her feelings.. "
Alex – "it was something like… Justin knocking up girls and having to pay child support and like Justin retaliated with something like ohh you use your baby daddy for child support money.. or something like that"
Feeds flip…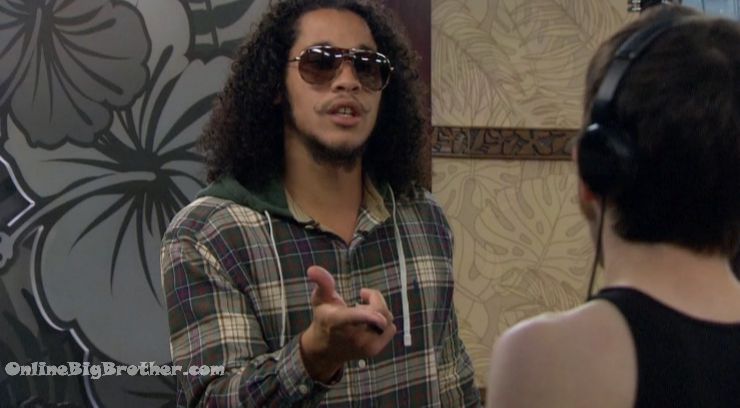 3:16pm Scott and Justin HOH
Scott tells him he's fine this week. points out how complex his week is because of the veto twist.
Scott – you're still good as far as nominations go
Justin – it's what eve.. I don't look too deep.. it stresses me out so I don't think about it..
Justin says he really just came up here to see if Scott has opened the licorice. .
Scott says he's going with the double "hopefully if things go well both of them will be used"
Justin says he doesn't want to win the veto doesn't what the responsibility to wield so much power.
Justin – who would be on the block
Scott – I can't confirm..
Scott says if the veto is played he gets to pick the replacement the blood is on his hands.
Scott says he can't make a straight forward plan this week again confirms with Justin he's not going up as a nom or replacement nom.
Justin – I got you man..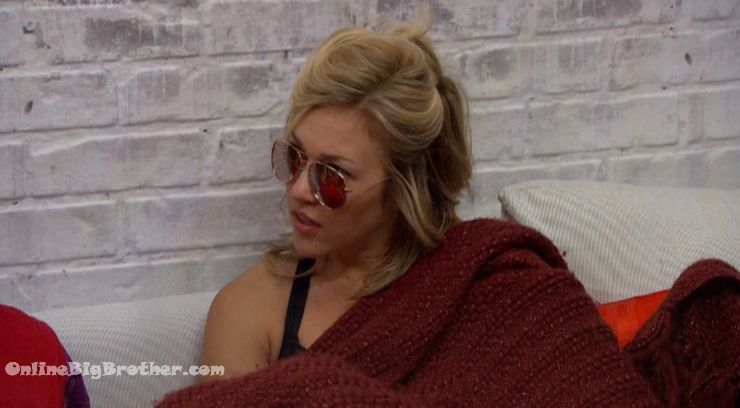 5:26pm Shelby, MOrgan, Whitney, Alex
Talking about Danielle and Shane going up as replacement noms.
they like how this package is going.
Alex – lots of potential
They agree the diamond power of veto is the worst one cause it gives power away.
Whitney says Scott doesn't have to pick until he knows what the competition is.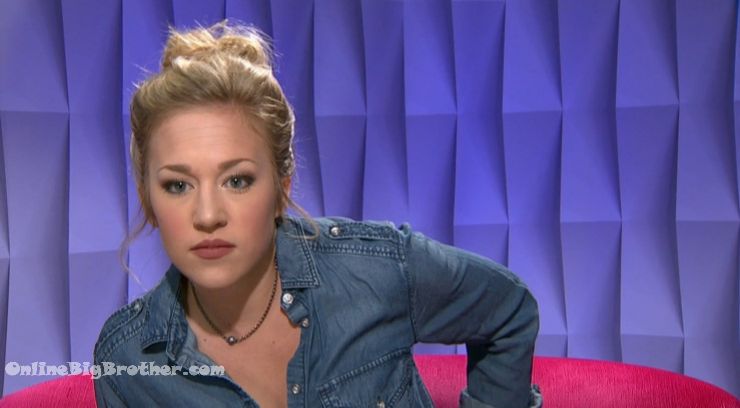 7:30pm – 9:15pm Live Dr's
CBS All Access Live Feeds! Test them out 1 Week for FREE!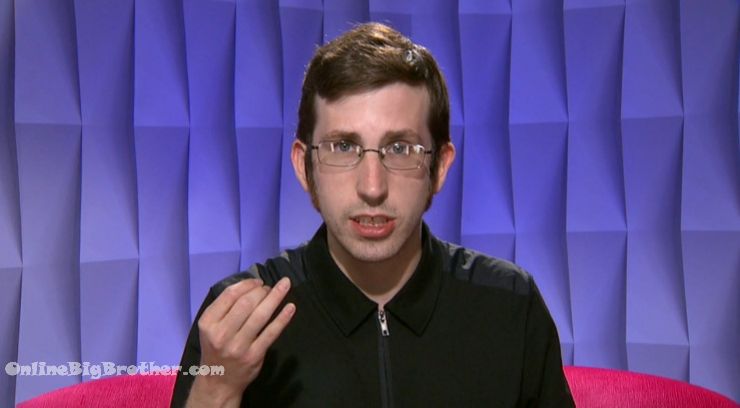 9:16pm
Scott saying he's putting up Kryssie and Neeley.
Scott – Danielle and Neeley are my big threats
Scott blames Danielle for stirring up a fight
Scott's target is Shane.
Scott thanks America for giving him the Car package it allows him to have a stable HOH.
SCott says Alex has been solid to him he'll be loyal to her 100%