Feeds come back after being down 12 hours+. Sounds like they got alcohol and everyone got plastered. If any of you remember BBCAn 1-2 AKA they would show these alcohol parties. It was the golden age for BBCAN.
Dre is in the bathroom saying that William and Kevin are in the HOH together for the night. She says she might be on the block (LOL likely)
Demetres says she's not going on the block. Adds that William got a little bit drunk tonight.
Dre is worried because William was drunk and know her targets are Bruno and kevin.
Dre – who's to say he's not spilling that out right now.. Who's to say he's not saying I'm working with Demetres Ika
11:12pm Bathroom
Bruno – hows Karen doing
Sindy – She's passed out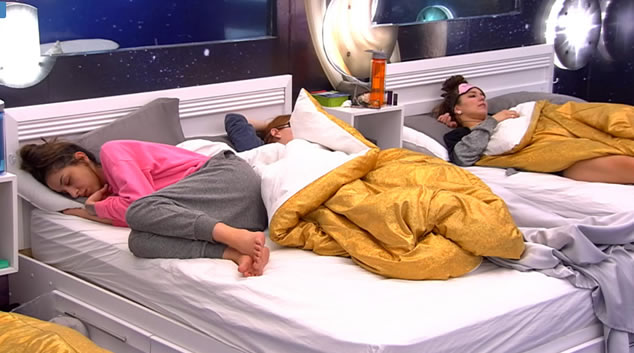 From the limited feeds we know this
a) everyone brushed their teeth using crest tooth paste
b) Ika was rude to Jackie
c) Kevin and William are sharing the HOH bed
d) Karen and William got drunk
Blame Crest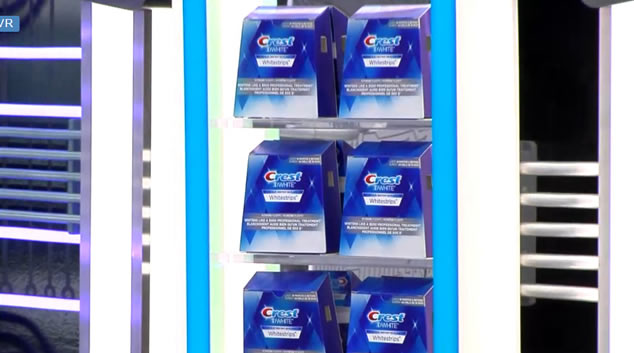 11:35pm Demetres bringing up what I suspect is a puke bucket for Ika.
11:34pm HOH Kevin and William
Kevin says he's a little bit of a villain and so is Dre and Dillon.
They mention how the fans sounded mad when Gary was evicted and were happy when Neda got out of the HOH.
Kevin says he's on the side that isn't liked.
William – they like the underdogs
Kevin asks him how close was his side to flipping the Cassandra vote.
William says they weren't that close.
Kevin says it was Sindy that nominated William and Dre
Kevin and William share the people their side nominated.
William – I will not go against you..
Kevin – I know that and I will not go against you
William says no one will expect if Kevin and Dre work together.
William says he won't put up his own people. Kevin says there's 7 people on his side one of those people will go they will be down to 6.
Kevin – Bruno's my buddy I can't lie about that..
William says it's the same with him and Dre
They suspect Jackie will flip back to William's side now.
11:43pm Demetres and Bruno
Bruno says Ika said something about Jackie being a peasant.
You can over hear Big Brother telling the HOH to turn down their music volume.
Demetres – that's like the 5th time I've heard that. Bruno and Demetres agree production will take it away.
Demetres – if he (William) does what he says .. this is even better. Bruno – its huge. Demetres – especially if its going to be a.. Bruno – double (double eviction). But you know what I was thinking? He was already in the diary room for a bit. Demetres – you think he already did noms? Bruno – he could have done noms.. Big Brother – please stop talking about production. Bruno – he might have. Demetres – I think we got in his ear pretty fast. Bruno – I think he is a lot smarter and better than people give him credit for. But he's winning sh*t.
12:15am William happy..
12:15am Kevin and Dillon
Dillon – I just want to make it to jury man. Kevin – we're going to make it much farther than that. We're not going first week jury, second week jury, third week jury … we're going deep.. okay!? He's obviously listening to Dre and that side of the house.. the Ika and the Demetres.. they have more say in him than I do at the moment. But if somehow I can keep you and Bruno off the block.. Dillon – I feel like that's not true. I feel like you have more play. Pimp yourself out..
Kevin – I have morals too though.. Dillon – quit that moral bullsh*t.
Kevin – I can't, as long as Jackie is gone. Dillon – I'm kidding. Kevin – but I'm not pushing it too hard either. Dillon – yeah .. don't make the flower disappear. Keep the flower blooming. Kevin – because he wants to bang. Kevin – okay, I have to get back up there now. Dillon – you get'em tiger. Kevin – the first name he threw out was Jackie.
HOH room – Kevin & William. William – do you know who I should put up on your side? Kevin – its totally up to you. William – yeah I know you would not say it to me. That was a stupid question of me. Kevin – so there's 7 of us on this side .. Neda is immune. Dillon, Emily, Jackie, me and Bruno, Sindy. Take your pick. William – you'll see tomorrow.
[polldaddy poll=9718569]