Quick Big Brother Spoilers
Head of Household:  Taylor
Nominees: Turner & Brittany
POV Players: Taylor, Brittany, Turner, Monte
POV Winner: Monte
Veto Ceremony:
Lock your ranks in before midnight
4:24pn Backyard – Brittany alone.
Brittany heads up to the HOH room, knocks and then enters. She realizes Turner, Monte and Taylor as sleeping and then leaves. She then heads to the hammock in the backyard. Brittany – ohhhhhh… god I am so nervous! Please dear lord! Why?! Hello.. it is Saturday afternoon and everyone else is napping together.. which is not a good sign but I have been trying to chart a plan on how to finagle myself out of this situation I am in through logic and reasoning of which as a hypnotherapist I know are not always the things that people use to make decisions but I know Monte…. I know Monte and if there is anyone left in this house that I could appeal to their logic.. it would be Monte and Taylor. So that is precisely what I am going to try to do. So I just spent the last 20ish minutes or so … maybe longer mapping out all 25 competitions we have played this far and looking at the data in different ways. Looking at it by who did the best between Monte, Taylor and I. And who did the best out of Monte, Taylor and Turner. Who did the best just looking at Monte and I. Who did the best based on Monte and Turner and then just for reference who did the best between Monte and Taylor which they are already locked in so there isn't much you can do about that. And the results are pretty astounding unfortunately for me… Monte up against me he nearly always wins. Monte up against Turner it is kind of a crap shoot… and when you throw Taylor in the mix. I will have to look at that. I wonder what it looks like if you do Taylor plus Monte versus Turner. If that looks overwhelming that doesn't look good for my argument. Needless to say the point being unless he wants to take Turner to the end ..it just makes sense to compete against me… because if he wants to take Taylor or if he wants to take me.. it makes sense to take me so that he can win his way there. Now if he wants to take Turner, I hope the data will show that that is not such a smart idea. It would be a toss up but there are some key points where I feel he and Turner really differ. Brittany heads inside to the back bedroom.
5:35pm Exciting feeds – Turner paying with cards.. Turner heads up to the HOH room to join Taylor, Brittany and Monte.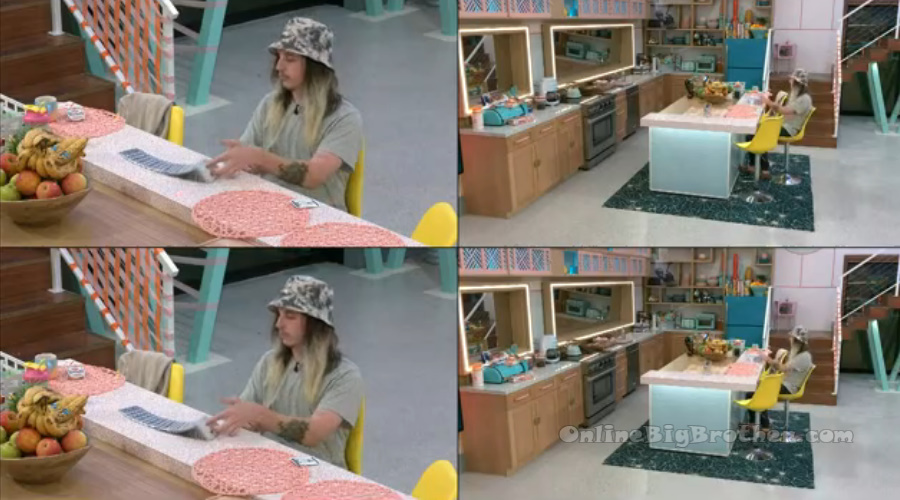 5:45pm – 6pm Big Brother tells the house guests to check the "store room". They all head down and see that Big Brother gave them wine and a kit to do tie dye t-shirts. They heads out to backyard with it and start making the tie dye shirts while they drink the wine.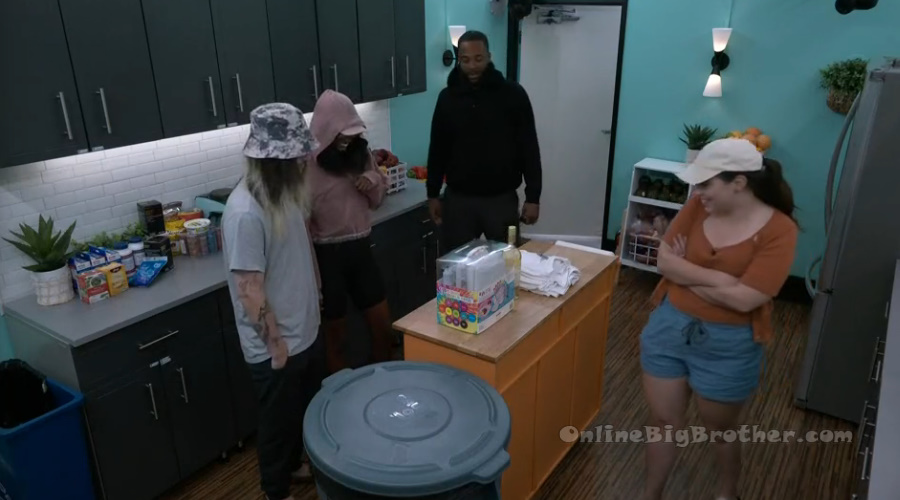 6:46pm Turner shows off his finished shirt that still needs to dry.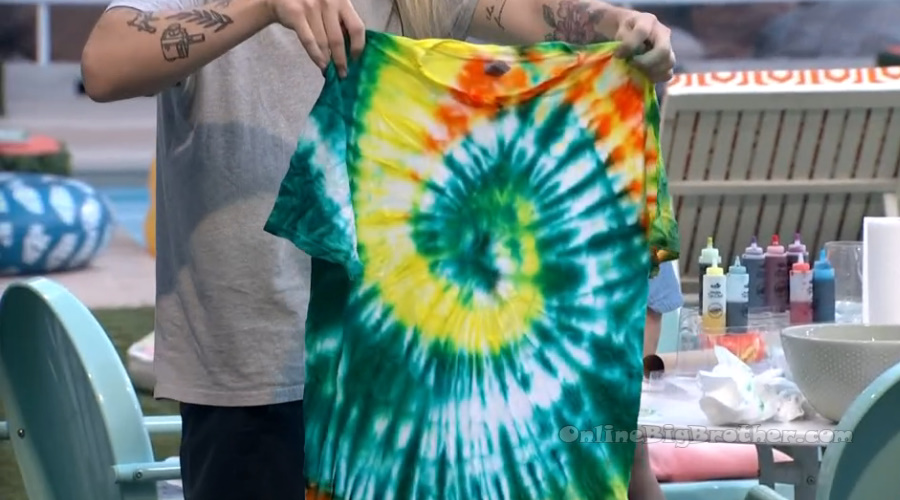 6:47pm Monte and Taylor kissing in the kitchen. Monte – don't get too ahead of yourself .. the kids might poke their heads in. Taylor – That's all you. That's all you. Are you serious about going to the end together? Monte – Yes! I said it once, I will say it again. What must I say woman. Taylor – I'm just in my head today. Just X and his final twos.. Monte – I've said what I've said. I haven't said that to Turner.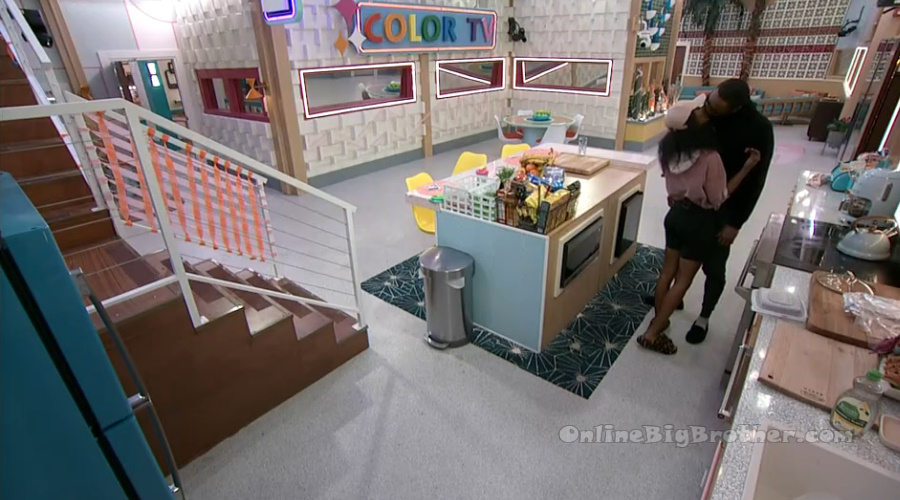 7:47pm – 8:32pm They continue to tie dye t-shirts and then head inside to chat and hang out. Its a quiet evening.
8:50pm – 11:10pm
Cards..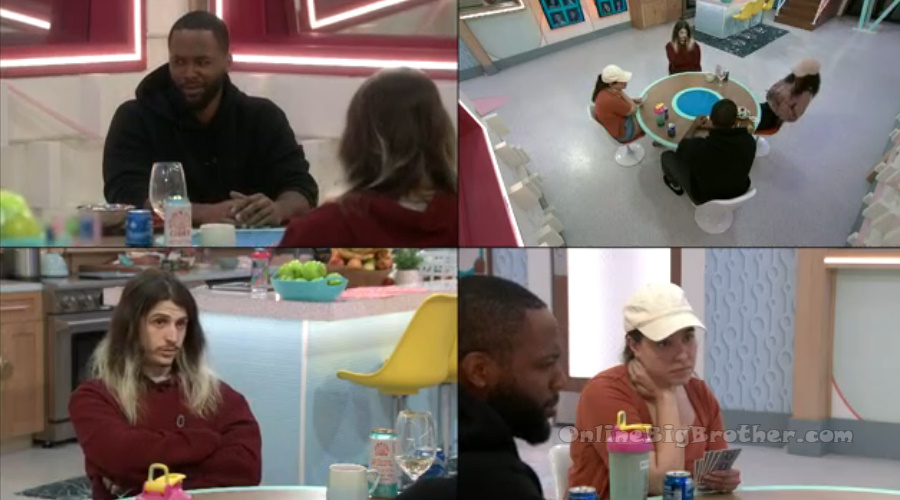 11:12pm – 12am Backyard – Monte and Turner playing pool. Meanwhile Brittany is sleeping.
Turner – I really don't think they (Production) protect images at all but if they did I wouldn't be surprised. I feel like they don't give a f**k also which is good. Monte – the thing is is that like I just don't see how you don't mention how everyone was suspicious around the timing of when it was shared. Do you literally just say we're going to show people that Kyle was clearly thinking some racist sh*t and then just leave it at that? Turner – yeah right?! Monte – and then neglect the fact that he .. like the back story of when all this information was shared. Turner – I mean the worst part is .. if he had went to jury we wouldn't have said it. Like what the hell!? That is not a good thing to say. Like that is even worse. Monte – yeah like we thought it might not even be a big deal or something or worth sharing. Its like what do you mean?! You've got two people of color that you're working with .. not to mention and everyone else in the house that doesn't want to condone the like being associated with it. Like after people could have came at you. Turner – yeah combined with the names he mentioned in that .. like that is a bad thing for literally everybody. Monte – and to not say anything about that is quite disturbing.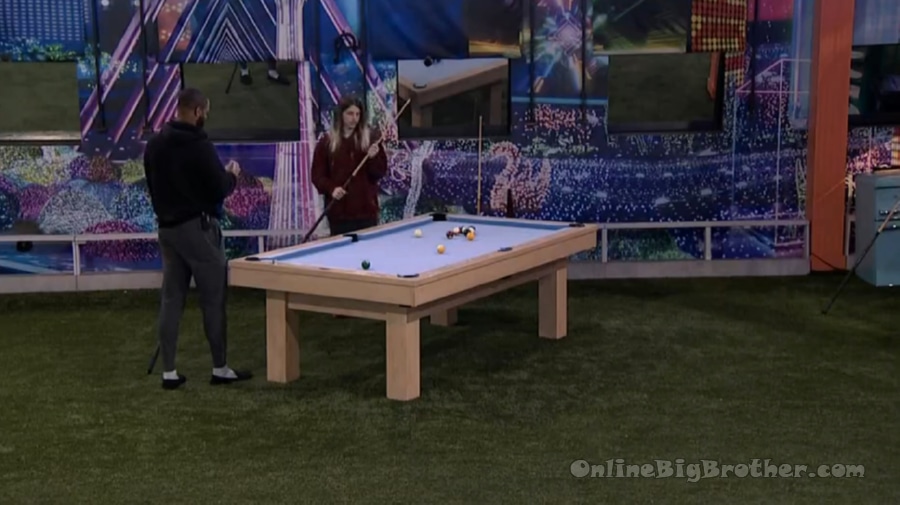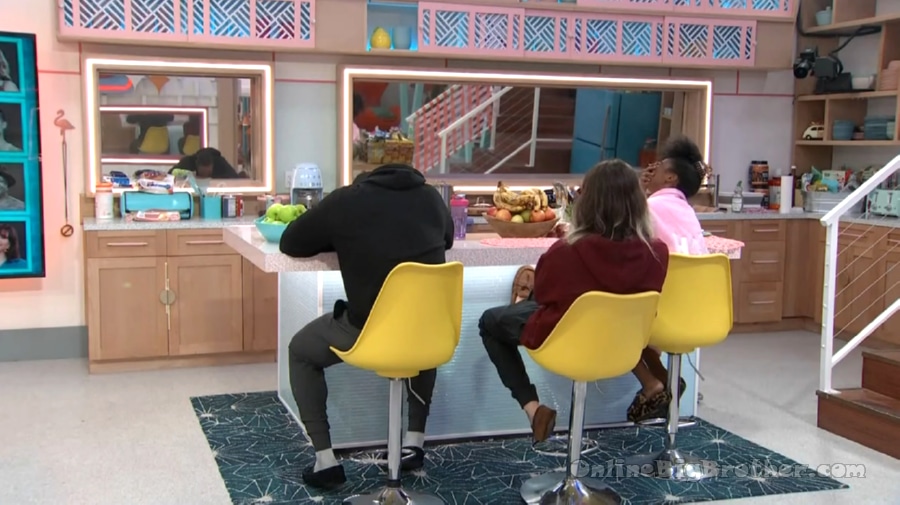 1:35 am Monte, Turner and Taylor
They rename their alliance. BBC = Breakfast burrito club
Taylor – BBC it's what the people want
They have a good laugh from the name.

2:30 am everyone is either in bed or getting ready for bed.
3:00 am Zzzzz
9:00 am Zzzzzzz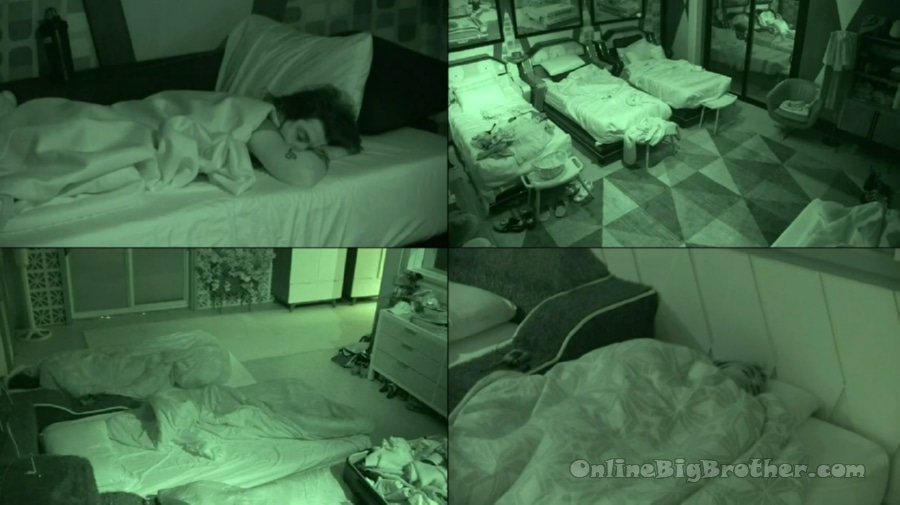 11:00 am Zzzzzzzz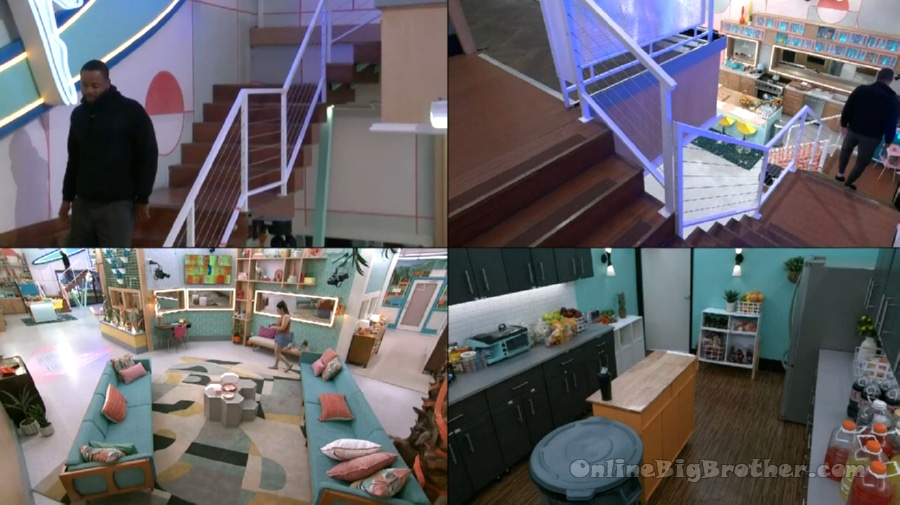 11:20 am Houseguests getting up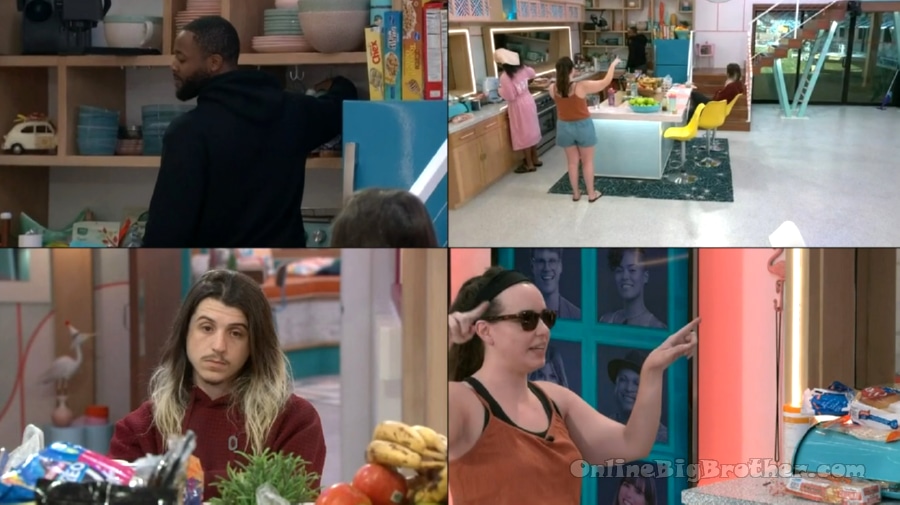 11:50 am Chit chat about brain waves… Turner looks excited.
Brittany won't shut up about Hypnosis it's almost like someone gave her a triple dose of Adderall


Without reader support this site and these spoilers wouldn't be possible.
Please consider a donation to keep the madness going.
Any amount is greatly appreciated!