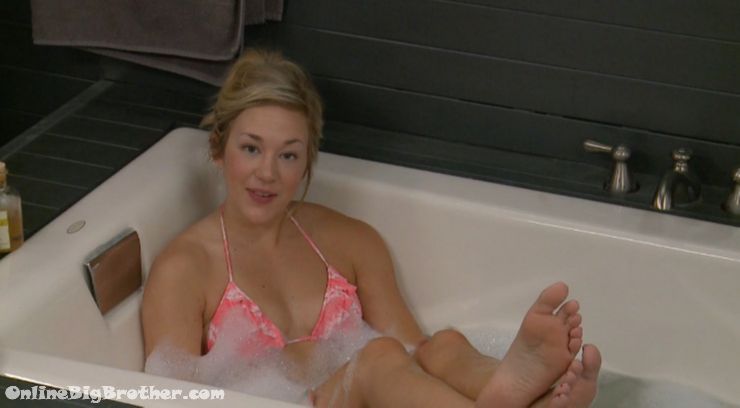 1:38pm Morgan in the bubble bath enjoying her HOH…
Morgan – I'm losing my mind but that's OK because I have HOH
Morgan – I hope America you see I'm a competitor in this game.. I'm here for the next 2 weeks..
Morgan – So America, Hoping you're enjoying bath time with Bikini girl
Morgan – I know I was America's nom and I'm hoping I redeemed myself and got back in your good graces..
Morgan says she's drowning in Student debt and owes her parents a lot of money
Morgan – I want to go back to school and finish my education,… Kryssie thinks I'm here to LAwdy daw around (that's why Kryssie is here)
Morgan – she thinks I don't need the money which is false.. I would love to start the business someday.. I might be just a bikini girl but I'm actually quite intelligent..
MOrgan – Bikini Girl for Final 3..
Morgan says she'll take Kryssie to final 3 if she can.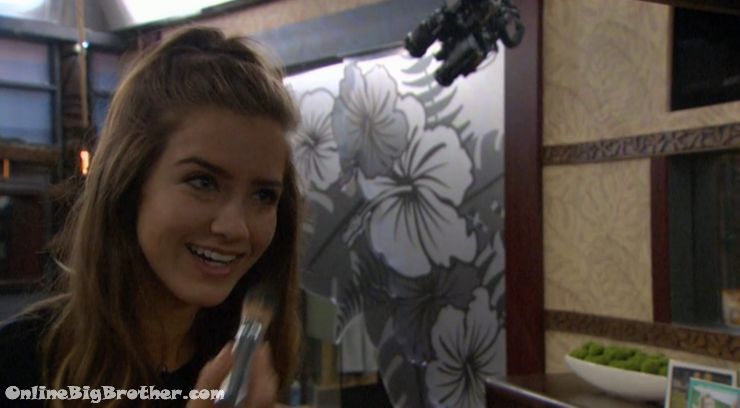 3:40pm HOH Morgan and Shelby
Talking about how Kryussie, Jason and Justin were whispering in the bathroom today. They bring up Jason acting all sad and trying to get people sorry for him
Morgan and Shelby agree they don't feel sorry for Jason he made that fake final 4 deal with them "Just to mess with us"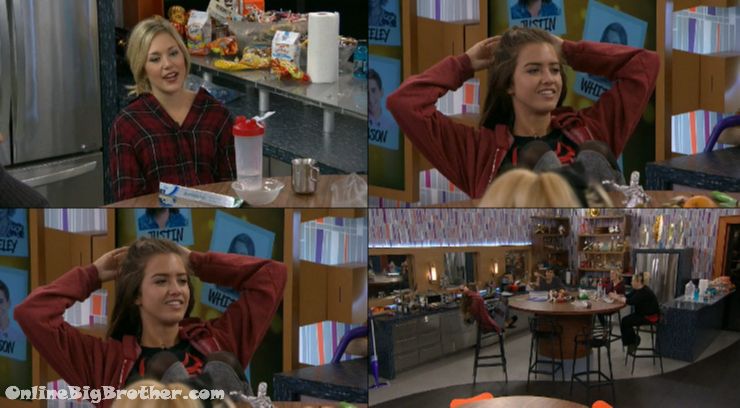 5:30pm……
6:30pm Jason/kryssie found a dead rat..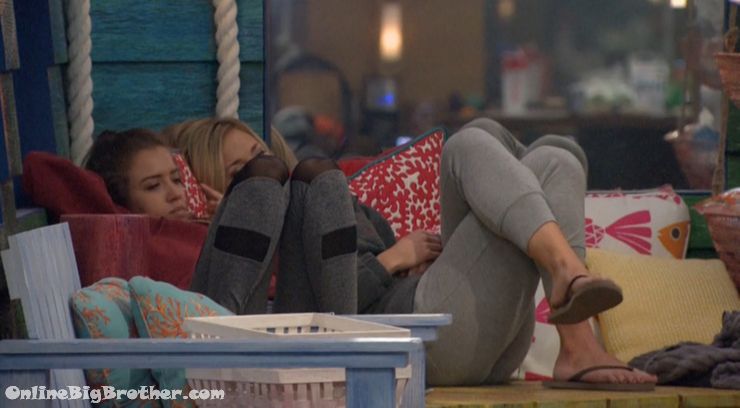 7:22pm Still playing with the rat …
8pm Justin is laying in bed. In the kitchen – Morgan and Shelby are making dinner.
9:15pm The house guests are in the kitchen eating.

11:20pm – 11:50pm Bedroom –
Justin and Jason. After, they sit around the kitchen reminiscing about the season. They head to the bedroom. Jason and Justin continue to talk. Justin – I ain't trying to compete against you. You two are the ones I'm most loyal to. I pick their brains to see where they're at but I really don't give a f**k about them. I really haven't won anything.. its been my social game that's kept me in here. Jason – they think you've been throwing everything. Justin – I really haven't thrown anything in here.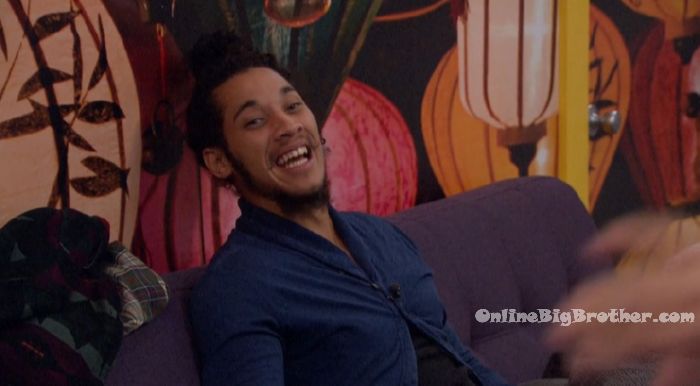 12:15am Morgan and Shelby go to sleep.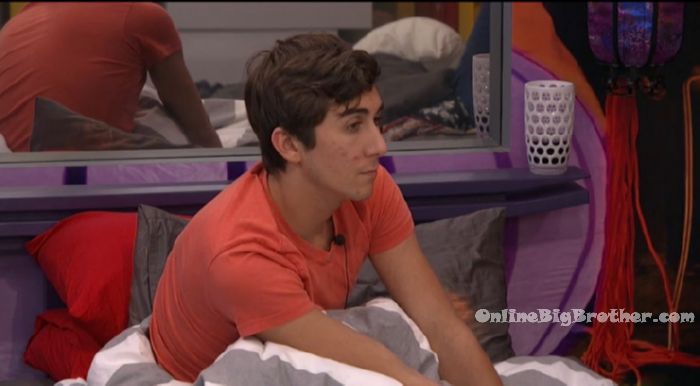 12:20am Bedroom – Jason, Kryssie and Justin are talking in bed. Jason – best case scenario is we're able to help the person not on the block get the veto. But if it looks like that is impossible then its every man for himself. Justin – I just want us 3 at the end. Whatever I'm telling them… I'm selling them pipe dreams. Jason – oh I know.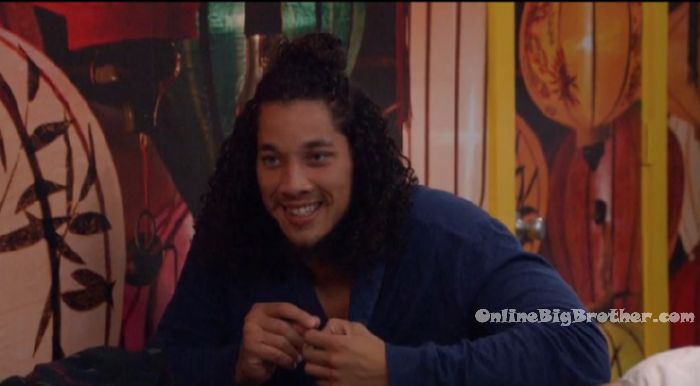 3:30am All the house guests are sleeping..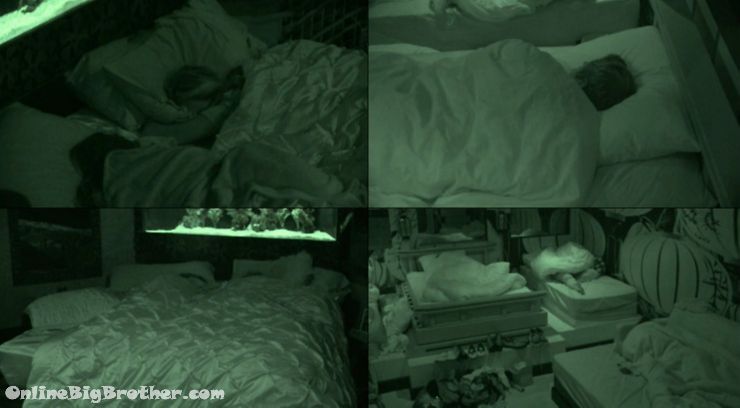 8:45am Zzzzzzzzzzzzz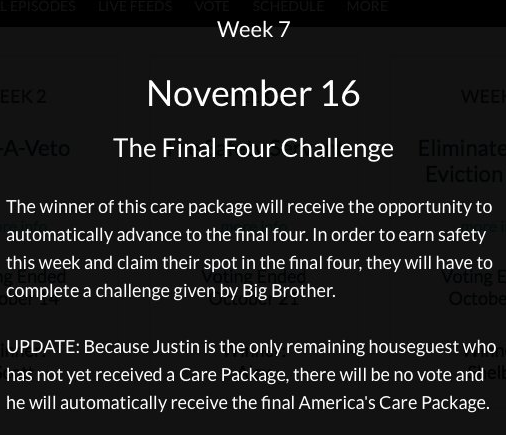 Care packages https://www.onlinebigbrother.com/he-is-the-smartest-person-to-get-out-this-week/