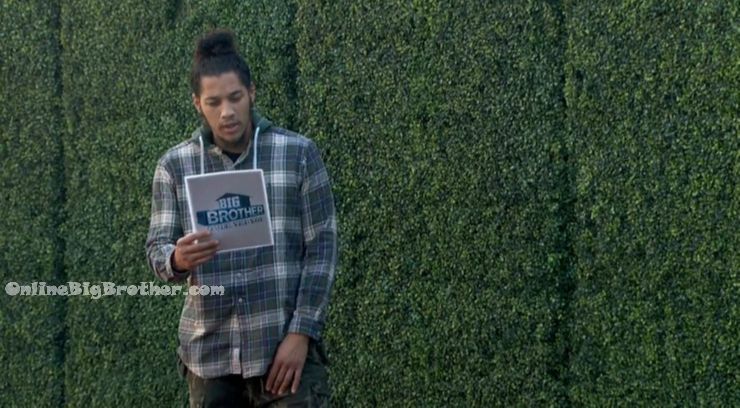 Justin gets the last care package. Safe from eviction and go straight to Final 4 if he completes a challenge.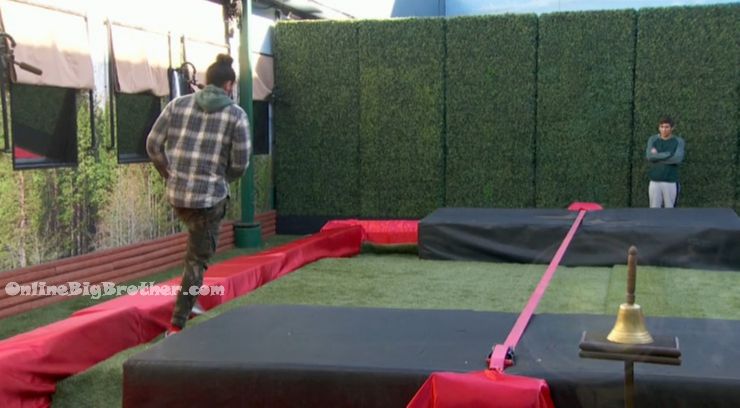 2:47pm Justin's Care package challenge.. he gets 2 hours to practice. After that he's got just 1 shot to make it across..
4:45pm Justin completes the challenge and will get to go to final 4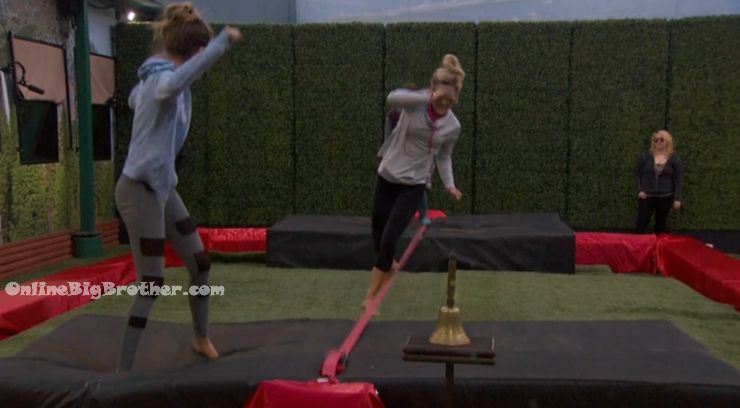 Morgan wipes out..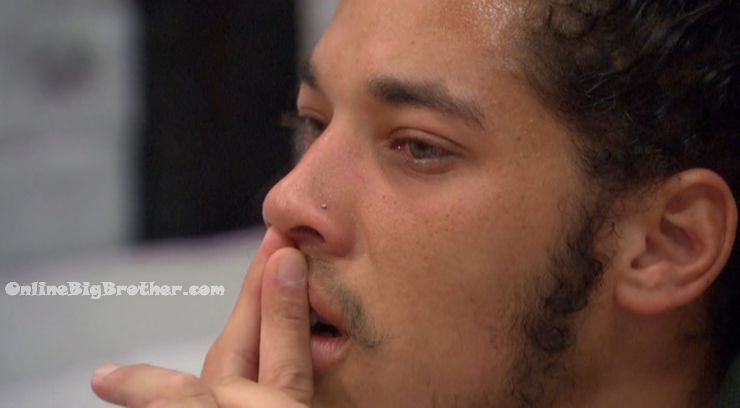 4:50pm Justin is thankful…
If Jason or Kryssie win Veto Shelby is going home, if Shelby, Morgan win Veto Jason will go home. Justin cannot be nominated because of care package.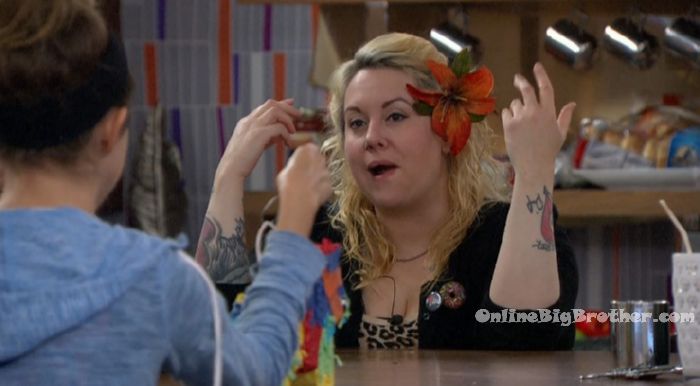 8:30pm Morgan, Jason, Kryssie and Justin are in the kitchen. Justin – I'm just so glad its over. It's done and I'm blessed. Kryssie – so if he is safe, does that mean we have one more safety ceremony? Jason – we must. Kryssie – whatever night we don't have a safety ceremony I'll make peanut butter balls. Morgan – yeah I'm assuming they'll just do it Sunday. Jason – they could just do it Saturday, especially since we're not waiting on Monday for America's Noms. Morgan – maybe they won't wake us up Monday. Kryssie – that's the first thing I thought of when she read the card for America's nom. No more getting up at 9 o'clock! Jason – those days are done. I was about to say thanks America for not making us America's nom .. but then they did it to you Morgan.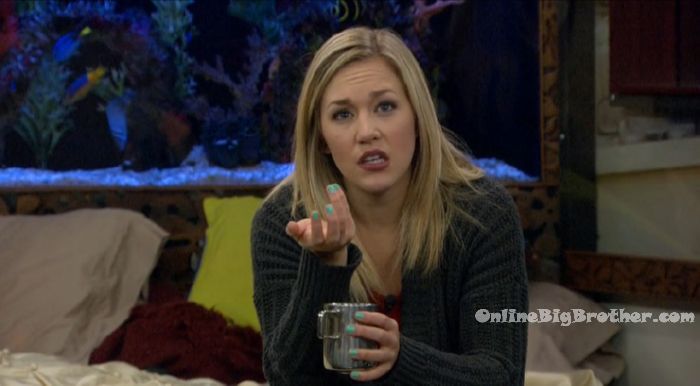 9:35pm HOH room – Shelby & Morgan. Morgan – today Kryssie was like Justin .. that counts as a comp win. Shelby – no it doesn't. Morgan – he didn't compete against anyone. That means I get to count my America's care package as a comp win … and I was not planning on doing that. Shelby – Kryssie is just a f**king idiot. Morgan – the thing is the odds of those three being in the final are pretty slim. She (Krssie) can act like she hates me but I am the epitome of everything she hates. I can just tell.. sorry! Shelby – well its probably more deeply rooted in jealous to be honest.
10:45pm Morgan and Shelby are sleeping.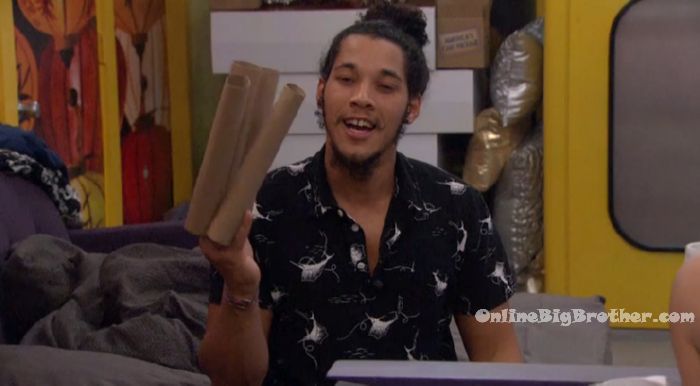 11pm Justin, Kryssie and Jason are hanging out chatting about random things.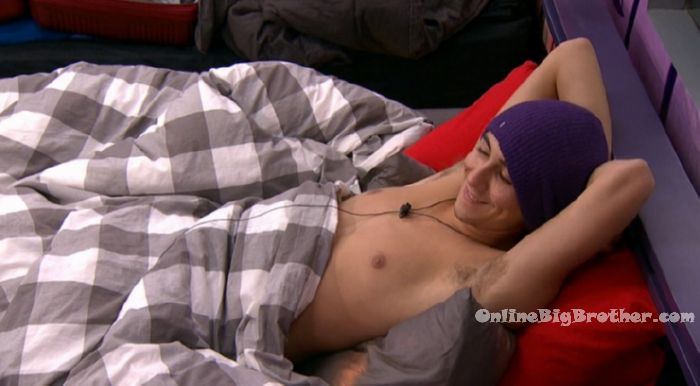 12:35pm Justin talks about how Shelby didn't start playing until week 6. Kryssie burps. Jason – agrees. And then I took her HOH. Justin – we just need to win this veto. They talk about when the safety ceremony might happen. Justin – so she saves one person. Jason – She would just save Shelby. Justin – I honestly think if it wasn't for us here .. there wouldn't even be a show. Jason – there have been plenty of seasons with boring people near the end. That's when they normally do luxury comps and stuff.
3am
All the house guests are sleeping..