HOH: Christian
SAFE: Xavier, Alyssa and Sarah Beth
HAVENOTS: Azah, Big D, Britini
WILDCARD Competition Winner: Claire (safe 2 weeks)
Nominations: Hannah & Whitney
Power of Veto Players:
Power of Veto:
Power of Veto Ceremony:
Big Brother 23 Houseguest Rankings – – RANK THE HOUSEGUESTS –
View the previous day ranks on the – Ranking Grid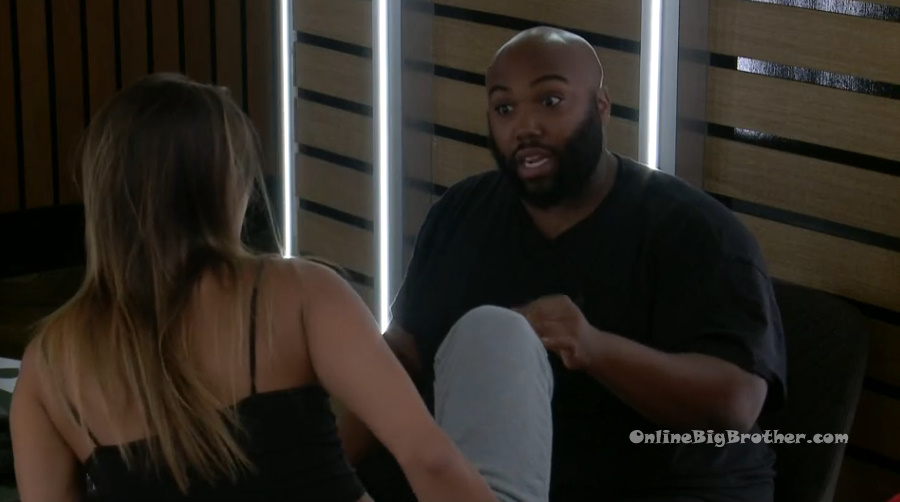 12am Chess room. Big D and Alyssa.
Big D – I am trying to stay calm before I go.. Alyssa – what's wrong? Big D – because of what you told me. Its okay, I am going to keep calm. I am just telling my team that this B***H is grabbing at straws to try and.. Alyssa – this was before noms she said this. Big D – But that's what I'm getting at! I just hate.. Alyssa – but here is the thing, I didn't say that she said it. Big D – but I know, she's the only one. Alyssa – that was one of my teammates that was told. I don't know who said it. Big D – but that's what I am saying when I sit there and have conversations .. like lets say you and I have a conversation and you say hey we should put up Alyssa and Christian. And I'm like do you really think we should get those b***hes out? No I think we should. And I'm like I don't know why they're working with us.. they're in the slaughterhouse. I am just annoyed that this blonde haired b***h is sitting here having conversations with me and I am just sitting cracking up having a good time not paying her attention and then I come and tell you guys. Alyssa – What the person was saying and how they were describing it, it wasn't Whitney that said it. That's all I am going to say .. it wasn't Whitney that said it. This person said that you were in the living room and announced that I am going after the kings and putting two of them up. I don't give a f**k! They're the only team with four left. Big D – No! Alyssa – do you think I believed that? Big D – OH MY GOD! Alyssa – look at me, do you think I actually believed that?! Do you think I am actually that stupid to believe that you would say that out loud in front of people? Big D – No! I know you wouldn't! Its just that OH MY GOD!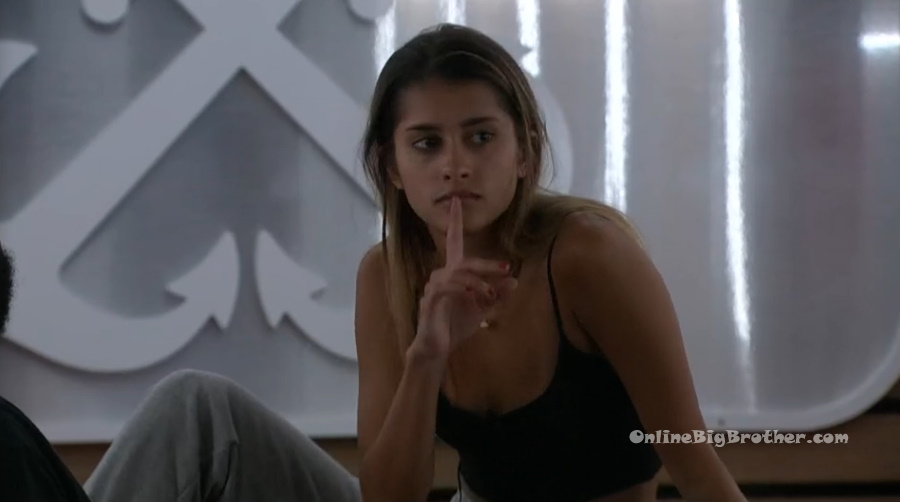 Alyssa – its annoying. Just like how I was on the block because people want to say that I was in a f**King showmance day 3! Don't you think that was annoying!? But I had to let it go. You've got to let it go. Big D – I know. Alyssa – I had to look pretty and cute next to Frenchie because I was targeted because of a showmance with a guy I met 3 days ago!? Big D – MMmmmhhmmmm… I'm so pissed! Alyssa – I feel like I shouldn't have told you. Big D – NO, I'm glad you told me because now I'm not going to .. I'm going to be myself but now I'm not going to be showboating and having a good time. No I will still do that Big Blue Couch but here is the thing.. People, for example Whitney right ..do what she did. IF you guys had lost they would have put one of you guys up. I told it to your face. Alyssa – I know. Big D – what's got me annoyed is that instead of worrying about this week .. these b***hes are already setting themselves up for next week by painting a new target. Alyssa – and in their position, wouldn't you be doing the same? Is it f**king annoying, YES! You've got to not let it bother you or show anything because there is a 1 in 6 chance that she will win the veto. Big D – correct. And if you show that you're bothered and she wins HOH .. YOU are the next target. Big D – yup! Alyssa – but I wanted to let you know that was told because we do want to work with your team. Big D – and my team is worried for me because they're like he has a good personality and they're just going to tarnish it. Alyssa – don't let it, or they win. Big D – I am trying not to. Alyssa – sleep on it for sure. Don't let it because that's what they want. If she (Whitney) doesn't win the veto, she is going home by a f**King unanimous vote. Big D – how you felt is how I'm feeling right now and I am ready to f**king chop peoples heads. Alyssa – I know but as soon as I realized I had a chance at staying.. smiling, go lucky, having fun .. laying low.. and now I'm here week 4! If I had blown up on people I would have gone home week 1. Instead of seeing it in a negative way, see it as a positive of okay now I have the ammunition to create the narrative of it. But I am telling you that the person that said it was not Whitney. Big D – Okay! Okay! Alyssa – its more so that you have to worry about the people around her.. and that's why we put up two people from her team because those are the chatter boxes. And those are the people that were trying to come after us. Big D – If I win HOH next week I want to know who the f**K that was because I am putting them right on the f**king block! Alyssa – and I will let you know. Big D – No but's, if's or an's… because I don't like that. Alyssa – well I am telling you right now I'll let you know but right now we need to focus on getting Whitney out. The focus needs to be on Whitney. We don't believe it, your team doesn't believe it and this person is probably already our target for next week. Big D – right, right, right, okay. I see what you're saying.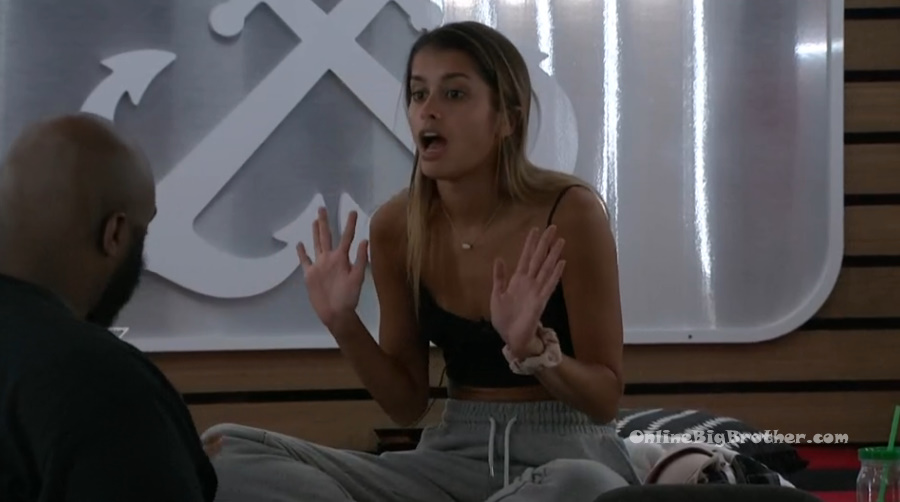 Big D "This woman comes and sits in front of me .. you know with her.. HEY BIG D" #BB23 @bigbspoilers pic.twitter.com/1YH24hSrqO

— Dawg (@DawgsBigBrother) July 31, 2021
Show your support :) Without your support this site and these spoilers wouldn't be possible.
If you like these spoilers and read this blog regularly please consider a donation to keep the madness going. We accept donations via paypal How to support OBB