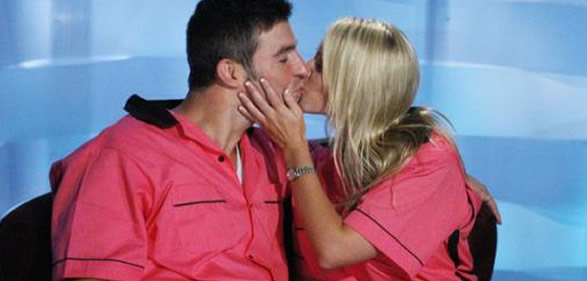 According to a recent interview with the Baubshow Big Brother 11 and 13 Superstars Jeff Schroeder and Jordan lloyds are moving in together. Jeff says "Me and Jordan are moving to Los Angeles… Early next year is our goal. Whether it's January, February or March…"
So this pretty much blows away my theory that they are not really a couple and were just using their "showmance" to further Jeff's reality TV Career. From the interview Jeff also talked about wanting to continue his Internet Hosting/ reality TV career whereas Jordan is content with staying out of the spotlight.
Recently Jeff Schroeder has been working out of Chicago doing web shows and marketing and Big Brother 11 Winner Jordan Lloyd was in Charlotte working as a receptionist at a hair salon.
Jeff and Jordan hands down have the most diehard fans I expect to see some exciting things coming from them in the new year. Good Luck JJ!
Big Brother 14 Is a go, Application and rules are available, Open Casting should be announced in march.
Over 30 thousand Live Feed screen captures where archived this year.
Big Brother 13 Live Feed Image Gallery