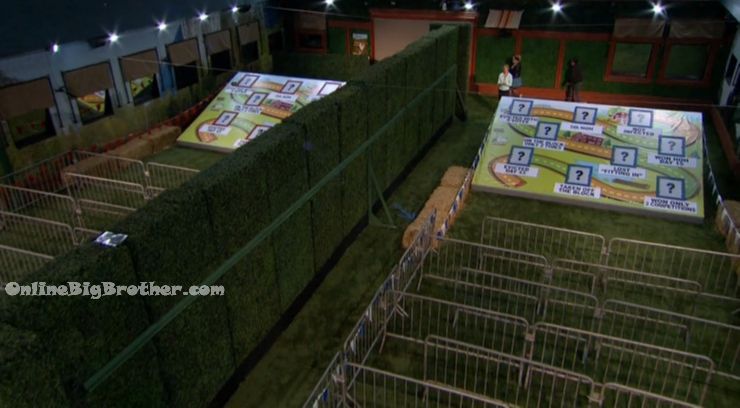 Morgan and Justin compete in the final HOH the winner advances with Kryssie and Jason to the final 3. the loser has to leave the Big Brother house after saying their goodbyes.
Morgan wins the final HOH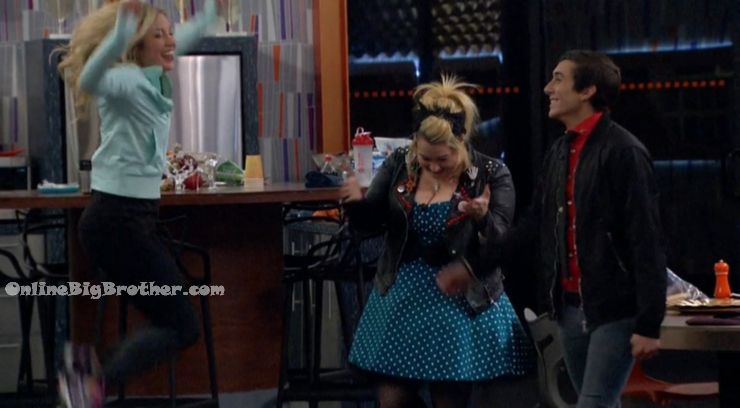 Final 3 Is Kryssie, Jason and Morgan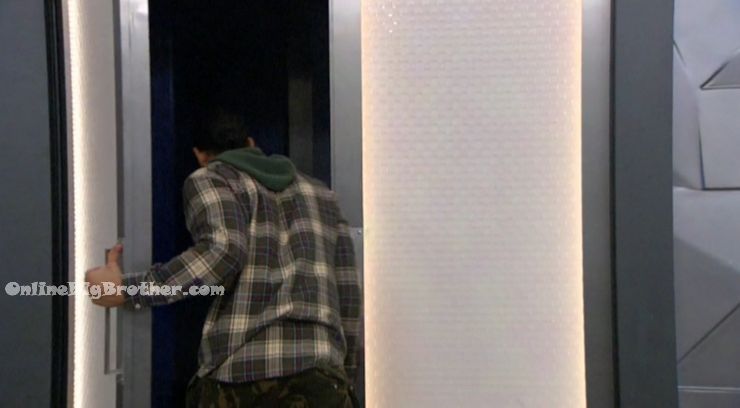 Justin was Evicted from the Big Brother House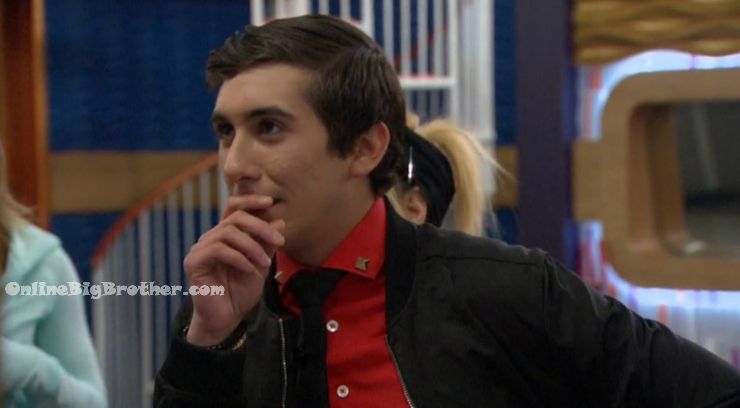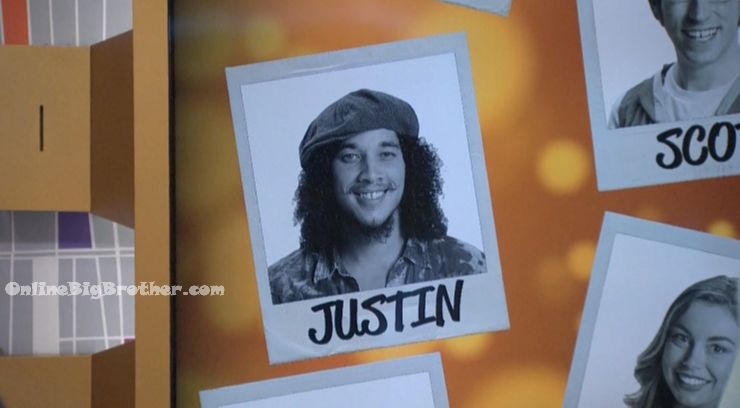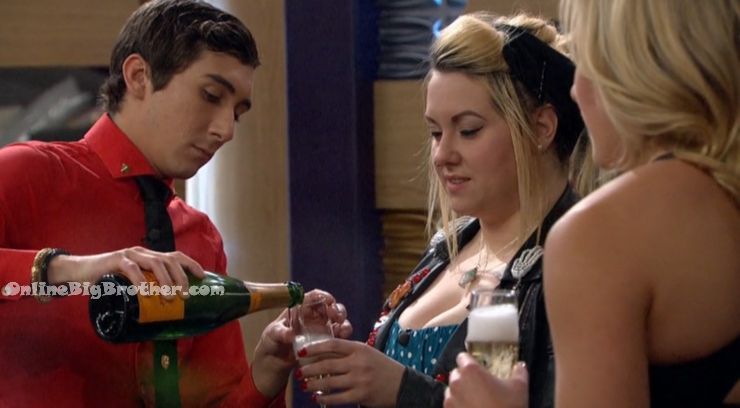 Tomorrow at 4pm PST the houseguests get to plead live to America. For tonight they get some drinks.

7pm – 8:30pm
Jason, Kryssie and Morgan sit in the living room reminiscing about the seasons. They move to the kitchen and continue talking about past events.
9:15pm – 11pm
Jason and Kryssie lay in bed chatting. Morgan heads to bed.
11:50pm – 1am Kryssie and Jason chat about random things and then go to sleep.
1am All that house guests are sleeping..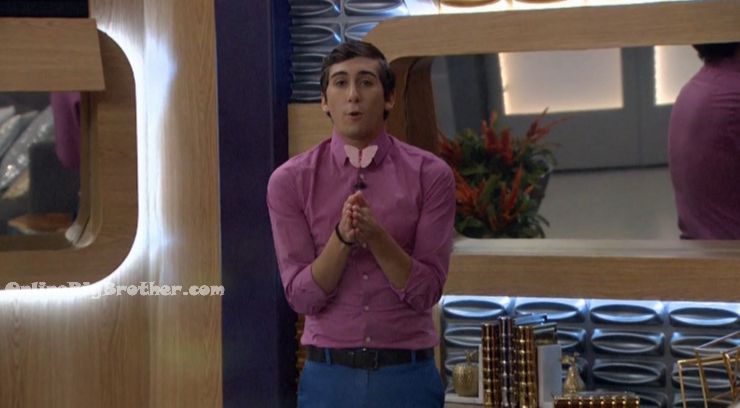 Wednesday 30th 4:00pm Houseguests get to give us one last plea for the 250K award.
Jason says he's grateful to being still in the house and thanks America for the help. Highlights him being a vet and having a huge target on him. Says he was pro active and went out and "Did it".
Jason says Kryssie didn't do much in the game and isolated herself to one side.
Says Morgan never did anything huge.
Jason says he's a BB historian "I've had the steepest road to the top"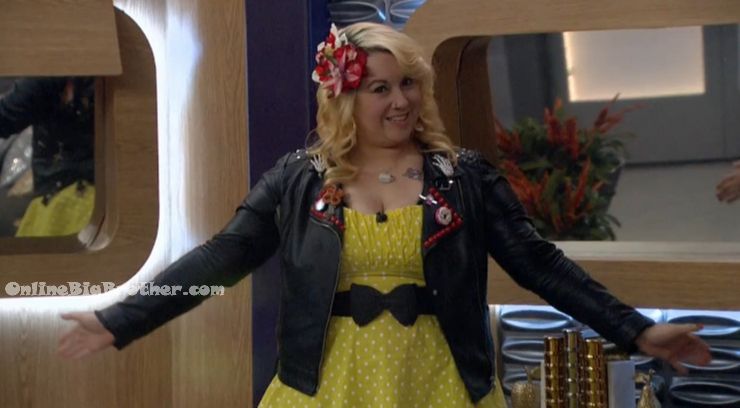 Kryssie – 9 weeks in 2 minutes here it is..
Says she worked with Whitney and won a HOH. Kryssie makes a bunch of stuff up like claiming she won the first HOH, working with all sides of the house etc etc … (Kryssie has a distorted memory of her time on Big Brother)
Kryssie says Shelby came on the show pretended she was a waitress and just looked dumb. Kryssie is a real waitress and those people skills she's acquired is why she is still in the house.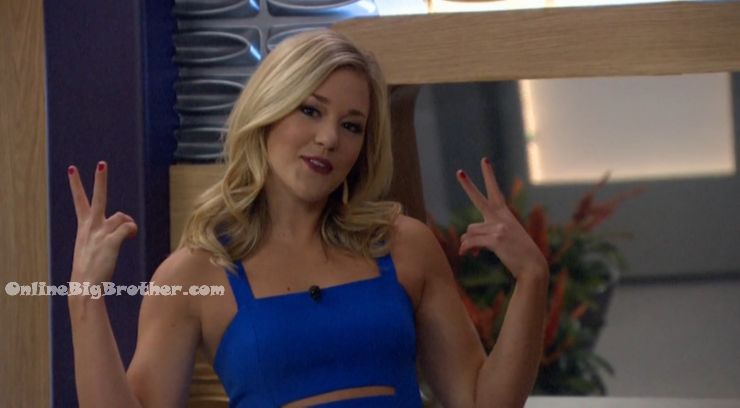 Morgan – I don't know how I'm going to follow both of those I'm terrible at speeches..
Morgan thanks America . says the experience was great.
Morgan – I'm the only America's nominee to survive..
Morgan – a vote isn't a vote for me it's a vote for my alliance..
Morgan – for the last time ever Bikini Girl out.
Morgan – for the last time ever Bikini Girl out @DawgsBigBrother #BBOTT pic.twitter.com/r2O0HjuRKQ

— OnlineBigBrother.com (@bigbspoilers) December 1, 2016
4:12pm Final 3 chatting..
Kryssie pissed about Shelby being the most educated of all of them and telling them she's a waitress. Kryssie is a waitress and this bother her.
Kryssie – just because I quit medical school doesn't mean I couldn't have completed it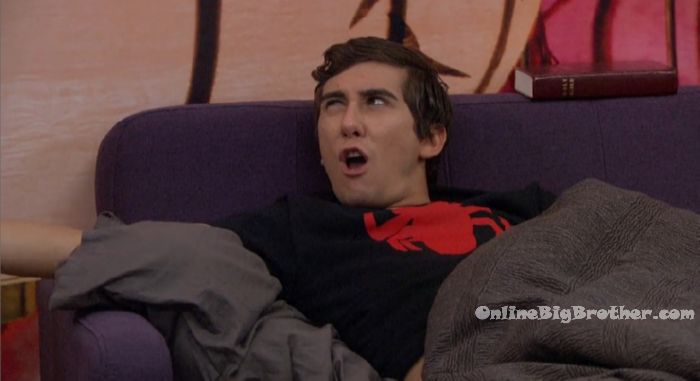 7pm Jason tells Morgan and Kryssie about Corey's goat burning story from last season. Morgan – wow! That's worse than Monte's squirrel story. Jason – that's why all season long everyone chimed on it. Everyone was like are you f**king serious?! Animal activists… Monte's squirrel story was nothing compared to this. You tried to burn a goat!? Like what the F**K is wrong with you!?! I had lots of reasons to dislike Corey. The conversation turns to talking about how Paulie was bragging about boning Zakiyah.
11:30pm Morgan is sleeping in the london bedroom. Jason and Kryssie are chatting about random things in the other bedroom.
1:40am
The final 3 are all sleeping
[polldaddy poll=9594038]
[polldaddy poll=9594043]