8pm – 9pm
Morgan, Jason and Kryssie are in the backyard studying the days/events of the house.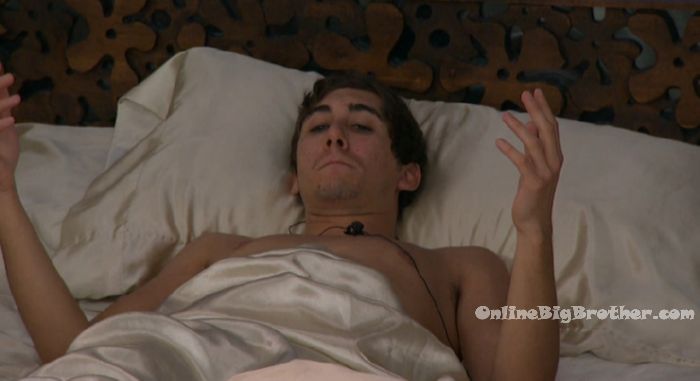 9:20pm HOH room – Kryssie & Jason. Kryssie – if they want to air thanks giving dinner, I just hope they air it as it happened. Every time they asked him (Justin) to wake up he had f**king cotton balls in his ears and he was breaking the rules all day .. and he got away with it. Jason – just showing thanks giving makes it look like it wasn't game related and that he was just a home sick baby! Kryssie – he's a pouty little b***h and he's mad at you. I touched on that as much as I could. More than once I used the phrase over the last couple of days "You're butt hurt because you're mad at Jason." "You're butt hurt because Jason didn't pick you." Jason – he is butt hurt. Kryssie – he's text book butt hurt. Jason – I tried to put the shoe on the other foot .. yeah I would be a little hurt but would I be acting like this!? I can't even fathom behaving as he has. Kryssie – sincerely hope you wouldn't. Because I would be disappointed if you did. I didn't think that was the kind of person he was. All he does it take, he never gives back anything thing.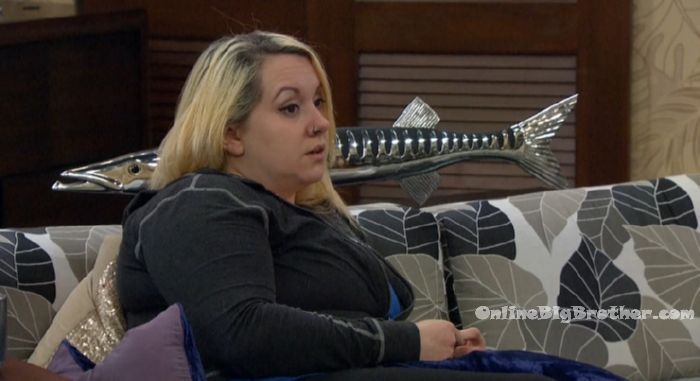 9:45pm – 11pm Morgan and Justin are playing Jenga. They head to the london bedroom. Justin talks about living life care free… I don't have any kids .. you know.
11pm HOH room. Jason and Kryssie are talking about random things. Jason – why couldn't you have painted condoms before … when we needed a shallow person to stare at people. They talk about how Shelby was as "shallow as f**k".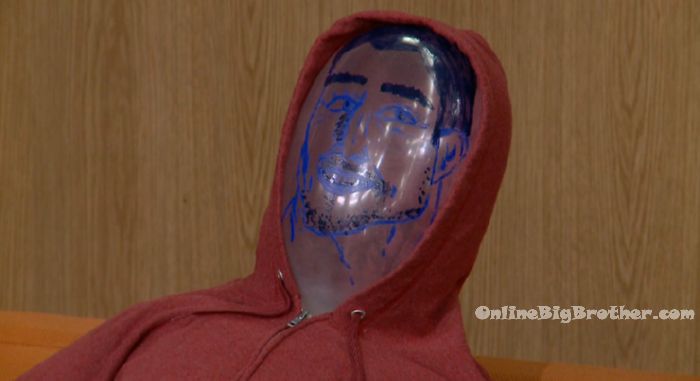 12:25am All the house guests are sleeping..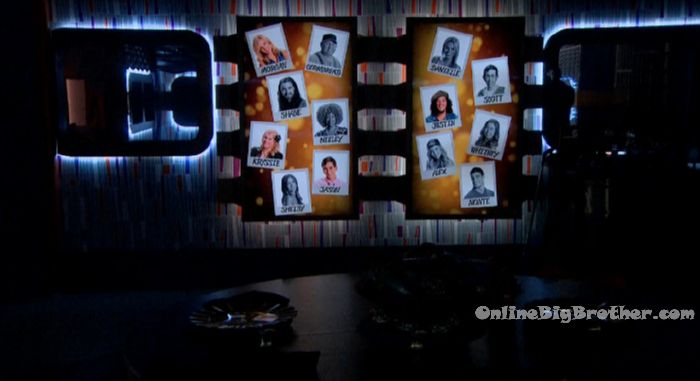 Monday 28th @ 3:46pm
GAmes.. Jason kicking a ball around…. Morgan and Justin are in the bathroom wondering why Big Brother wont tells them the time of the comp.
8:00pm Chilling in the Yoga Room
Pretty much just chit chat today.. Looks like Justin isn't talking to Jason and Kryssie.
Tomorrow is the competition.
8pm – 9:50pm Jason, Morgan and Kryssie are studying for the competition.
Justin is reading the bible.
9:50pm – 10:25pm Kryssie and Jason head up to the HOH room. Meanwhile in the kitchen – Justin and Morgan are playing Jenga.
11pm Morgan goes to sleep.
12am – 3am Jason and Kryssie stay up talking about random things in the HOH room.
TIP JAR
Show your appreciation for all the hours Simon & I have put in providing updates for the last 6 months straight. Any amount is greatly appreciated.