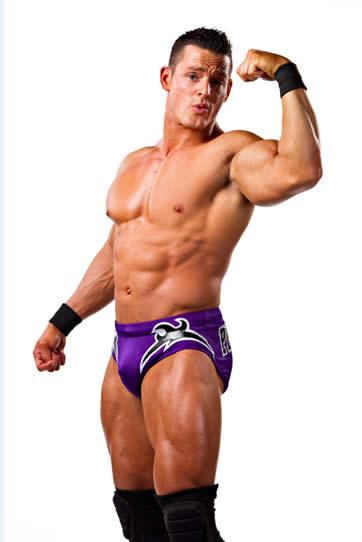 Mr. PEC-Tacular Jessie Godderz holds a special honor in the Big Brother World by being part of the Big Brother Game 5 times by being part of more Big Brother seasons than anyone else (Janelle has Jessie Beat.. Thanks BO :) ). A house guest for Big Brother 10 and 11 with guest appearances during the Pandora box twists on Big Brother 12, 13 and 14 (should have been #powershifted into Big Brother Canada). It's pretty safe to say he's going to be on Big Brother 15 he's the BB franchise crossover star.

It's also been suggested that Jessie is one of the more successful of the Big Brother Alumni. His big gig is being a Pro wrestler for SPIKE TV's Impact Wrestling and has recently landed a bonafide acting roll starring in the new drama TAINTED DREAMS. Jessie has been nailing some pretty big deals.
fitnessrxformen.com has a article that talks about Jessie's road to success and how he became a IMPACT Wrestling Superstar on Spike TV in just over 6 months since his debut. Jessie mentions "I owe Everything" to Big Brother's Rich Meehan and Allison Grodner. There is also some details about Jessie's upcoming drama.
leading man in a drama entitled "Tainted Dreams," in which he will be starring alongside several famous stars from various daytime soap operas (such as "All My Children," "One Life To Live" and "Guiding Light"), reality stars from the 'Real Housewives' and 'Mob Wives' franchises and even the aforementioned Varon, aka Tara.
Want to know more about what Jessie has going on? Check out his website here or hit him up on Twitter .