Follow: @BigBspoilers and @Dawgsbigbrother on Twitter for recent crazed out spoilers. Theres also our Facebook page.
9:42pm Pool Table Final 3
They mention how Shelly was this years big brother superfan. Adam talks about how Shelly would watch the feeds and hang out on the online chats. Porsche brings up how Shelly stopped talking about her being a fan once Adam started saying he was a big BB fan.
Adam: "I am not allowed to be a superfan because I was never had the life feeds"
Porsche thought Adam had them for season 11. Adam said he had them for a bit on Season 11. Rachel says she was a huge BB fan but never watched the feeds. Adam starts plugging his favorite website hamsterwatch.
Rachel says tonight she's having the last drink ever in the big brother house but Porsche and Adam might have more. Adam wonders what she means. Rachel thinks Adam and Porsche will come back for Allstar but she doubts she will. Adam: "You don't think they'll bring you back for a third time" Rachel: "Nooo I give them enough of a headache when i'm in the house"
10:00pm
Rachel playing Pool says in a British ascent : "I like to show my butt to showtime apparently".. This starts a flurry of Rachel and Porsche talking in British ascents.
Porsche missed a shot
Rachel: "Porsche always misses the hole"
Adam: "It's not her job to get it into the hole.. isn't that what Shelly said int he cornhole"
Rachel: "Yeah"
Porsche: "really"
Rachel: "You don't remember that"
Porsche: "Oh ya your right that's when she started telling dirty jokes"
rachel: "I was like Hello.. who are you"
POrsche: "like who are you then I forget she probably has sex to she did have a baby"
Rachel: "Ehhh"
They both make puking sounds..
WATCH all DRAMA unfold LIVE on SuperPass! FREE 3 Day TRIAL
10:50pm Backyard Playing cards and speaking in ascents..
Adam tells a joke.
Did you hear that Mickey and Minnie went to divorce court
Minnie's lawyer asked "Why do you say she's crazy"
Mickey replied "I didn't say she was crazy I said she was BLANK goofy"
Everyone laughs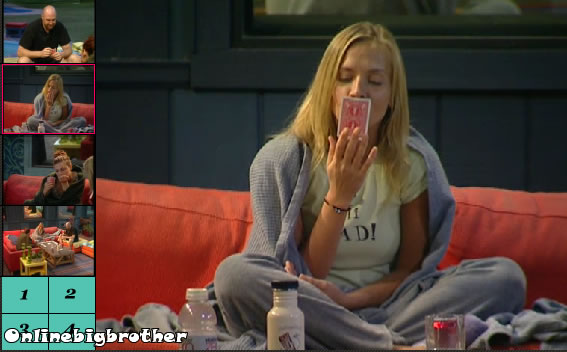 11:15pm cards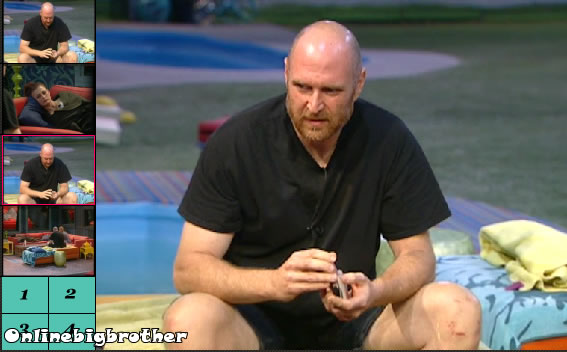 11:30pm more cards… A bit ago Rachel is wondering how Porsche got on the show. She always thought that Janelle Helped her. Porsche says all Janelle did was give her the number for the casting agency and she sent in her tape.
11:56pm Cards cards cards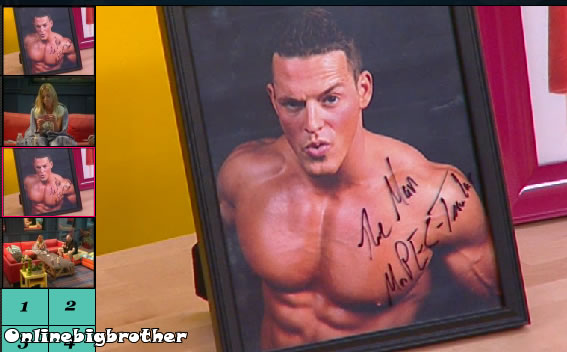 11:59pm Camera operators giving us shots of the Jessie pictures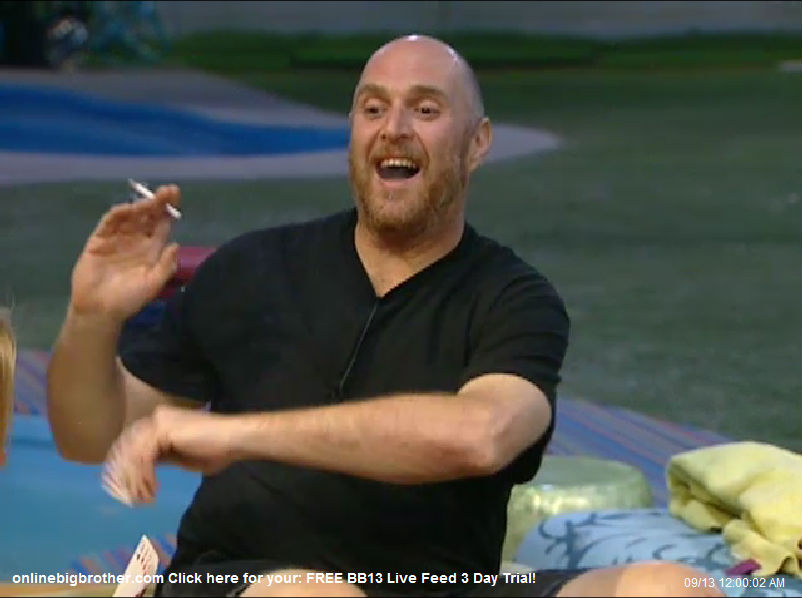 12am – 12:45am Adam, Porsche and Rachel finish up their card game and head inside. Porsche and Rachel go to the bathroom to get ready for bed. Adam quickly gets ready in the bathroom and goes to get into bed in the candy room. Porsche goes to the candy room and explains to Adam about the Janelle thing. Porsche tells Adam that she corrected Rachel about how Rachel said on the show because of Janelle which wasn't true. Porsche tells Adam that yeah I got the number from Janelle because I missed the casting call in Miami. Porsche says that she had to go through the same casting process just like everybody else. Porsche says watch Rachel try and use that against me later… when she of all people knew differently. Porshce says that she says she told Rachel about the Kalia thing too. Adam asks what Kalia thing? Porsche says that I gave Kalia 5grand from Pandora's box. Porsche says that she doesn't know what Kalia will tell people about it in the jury house and I don't want any surprises. Adam asks Kalia would use that against you? Porsche says I don't think Kalia will use it against me.. but just in case …she said anything to anyone… no shocker thing… Porsche says that she really does wish she got the 10 grand… I do wish .. Porsche says that she does feel bad that she thought Jeff was getting so much more than her when he got the 15 grand but now he's not. Rachel joins them, gets into bed and pulls out the bible. Adam shuts off the light. Rachel says that she isn't tired. They turn the lights back on and then off again when she says that she can read with the lights out. They start playing the things you find at a circus guessing game. The houseguests talk about weddings. The conversation changes to talking about fast food and other random stuff.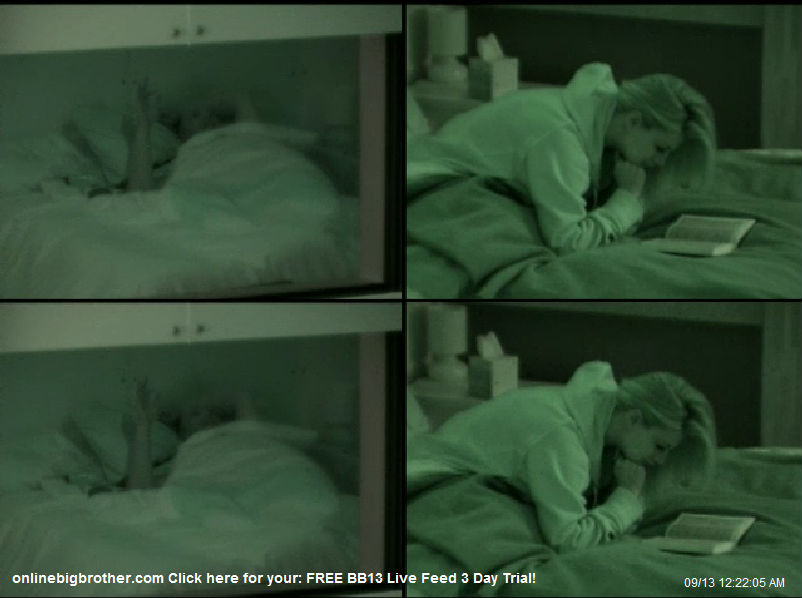 7:13pm everyone sleeping
9:09pm sleeping yo
9:52PM sleeping
10:34pm Sleeping
11:00pm Sleeping
Big Brother 13 Spoilers POLL CAST your VOTE!