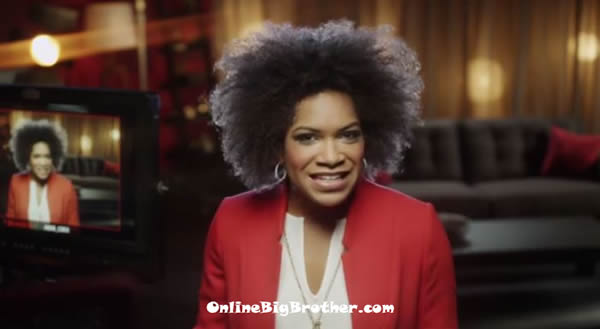 Big Brother Canada host, Arisa Cox announces the premiere date of season 2! The second season of Big Brother Canada is set to premiere on March 5th, 2014!
Executive producer John Brunton states:
"If you thought season one was full of twists and turns, strap on your seat belts, season two is going to be a rollercoaster ride,"
Barbara Williams, Senior Vice President of Content, Shaw Media says:
"Last season, our Canadian edition of Big Brother exceeded all expectations, bringing in
record audiences and engaging fans in ways we'd never done before," "With season two chalk-full of opportunities for viewers at home to influence the house and never before seen show-altering twists, our new batch of houseguests and fans are in for a wildly exciting ride."
NEW to season 2 will be an additional show after the weekly eviction episode which will be hosted by last season's runner-up Gary Levy and house guest Peter Brown.
Host Arisa Cox says:
"We have such an epic season of twists and drama ahead on Big Brother Canada! So catch the season premiere Wednesday March 5th on SLICE. Plus for the first time ever, we're launching the Big Brother Canada Side Show. A weekly after show staring two of your favorite season 1 house guests! ET Canada caught up with Gary Levy one of your new co-hosts for the new series tune in tonight at 7:30 for all the details."
Big Brother Canada RETURNS March 5th at 9pm EST ONLY on Slice!
Big Brother Canada will air 3 nights a week
— Wednesdays, Thursdays and Sundays —
on Slice.
Big Brother After Dark is scheduled to air 7 days a week from 2am to 5am ET / 11 pm to 2am PT. The new cast of season 2 will compete to win the grand prize of $100,000 and a $25,000 gift card from The Brick.