| | |
| --- | --- |
| Final HOH Part 1 | Jon wins |
| Final HOH Part 2 | Neda Wins |
| Final HOH Part 3 | Jon wins |
| Jon evicts | Neda |
| Winner of Big Brother Canada 2 | Jon |
Sabrina, Neda and JOn are the final 3 like it or not one of these people are going to win the twisto grand prize.
I commonly get asked who I want to win or who I think deserves to win? My answer this year is….. They all deserve to win YES even Sabrina but for all different reasons.
Sabrina (Aka Gremlin, hairy gremlin) – If I go back and check the posts done at OBB I would wager that a good 1/4 – 1/3 of them have Sabrina inspired titles. This isn't because we liked Sabrina (I didn't really like her until the very end) it's because she said funny/insane things and backed them up with outrageous behaviour and social game trickery. Most of Canada probably dislikes Sabrina but Canada cannot deny that this season would have been VERY different without her, Season might have been better might have been worse.
Sabrina was a great social player that played too hard in the beginning and screwed up her reputation but miraculously was able to recover and become liked.. (WTF I know). She deserves to win.
Jon (Aka big JAWN) – Jon's goofy fun loving attitude really shown through during the last 2/3 of the game. Jon's social game was great maybe not as sharp as Sabrina's but he didn't over play like she did. Jon was also able to win competitions and make big strategic moves. All in all he might be the most well rounded player out of the final 3. Proficient in all aspects of the game but not a expert. Jon is most likely Canada's favourite and will get the jury vote.
Jon is a prime example that you don't need to know much about Big Brother to win Big Brother. He deserves to win..
Neda (Aka Balls, Ned Balls) – Neda and Jon's game were so dependent on each other it's hard to critique them on their own merit. Neda's social game was the weakest of the bunch and her competition abilities was average. Where she really excelled more than anyone is in long term strategy and tactical execution.
To date she's probably one of it not the most strategic player to have been on Big Brother Canada. Neda deserves to win..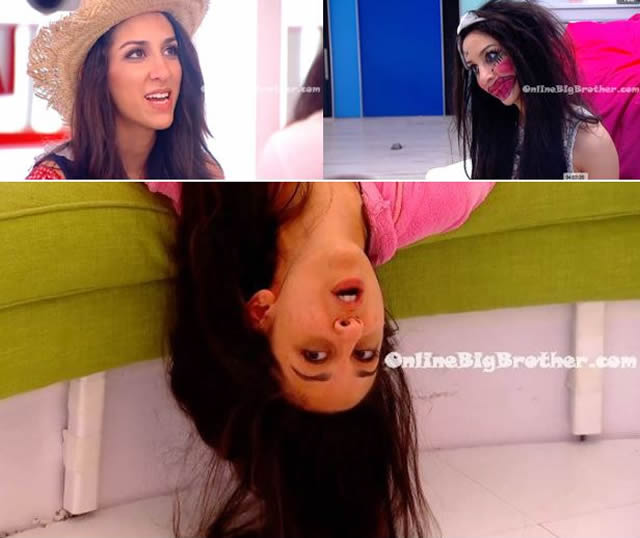 Social Network Spoilers From @hamsterwatch
Jon wins final HOH evicts Neda wins Big Brother Canada 2
Finale night results
First HOH win = Jon
Second HOH win = Neda
Third HOH win = Jon
Final HOH winner for Big Brother Canada = Jon
Jon evicted Neda
Big Brother Canada final 2 = Jon and Sabrina
Jury votes
Arlie votes = Jon
Allison votes = Jon
Rachelle votes = Sabrina
Adel votes = Jon
Heather votes = Jon
Neda votes = Jon
Canada Votes = Jon
Big Brother Canada 2 winner is Jon
***** Special OBB Announcement *****
Thanks everyone for making this a fun season and supporting this site. It's your support that makes this all possible without that there would be no spoilers and we would be stuck to just the CBS/Slice edits.
If you are new to the site for BBCAN2 stick around for BBUS16 next month. A warning though it's about 10 times more crazy around here during the summer 🙂
If you found this site valuable please consider a donation to help us keep the lights on.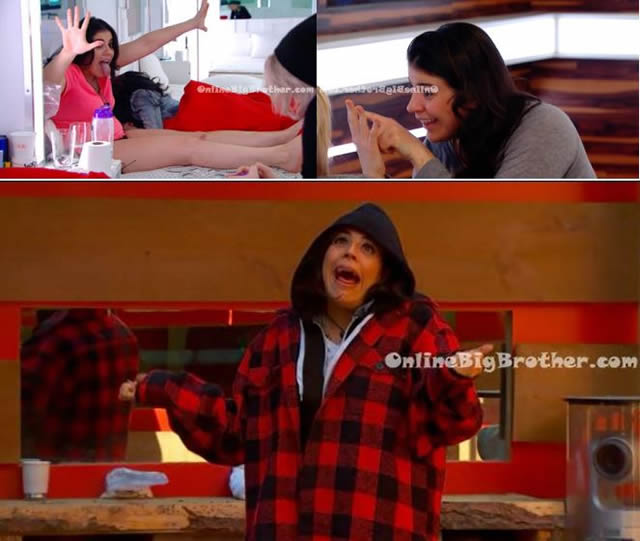 [polldaddy poll=8030049]