The Big Brother Canada Season 1 premiere episode airs tonight at 9pm central time on the Slice Channel. At OnlineBigBrother.com we understand how frustrating it can be to be blocked from viewing a channel or show based on your geographical area. As this channel is currently unavailable for residence in the USA to view, we have set up a site where we will be streaming the 3 weekly episodes live.
In addition to streaming the 3 weekly episodes, Simon and I will be transcribing what happens as it happens in the Big Brother Canada House. We will be posting updates several times throughout the day which will include screen captures, videos, and transcribed text from the live feeds. We will also do our best to direct viewers that can't see the live feeds to sites that will be streaming the feeds.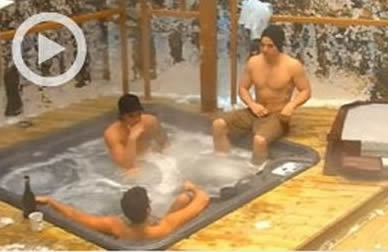 Watch the one hour TV episodes here on:
Wednesdays 9pm ET/PT
Thursdays at 10pm ET/PT (LIVE EVICTION EPISODE)
Sundays at 9pm ET/PT
NEW LINK TO Watch the live stream of tonight's episode: HERE
** This first premiere episode will be a test as we do not know how many viewers can watch this stream at the same time. We will work on improving the experience with each episode. **
For the viewers living in Canada, here is a guide of which channel Slice is on depending on which service provider you have: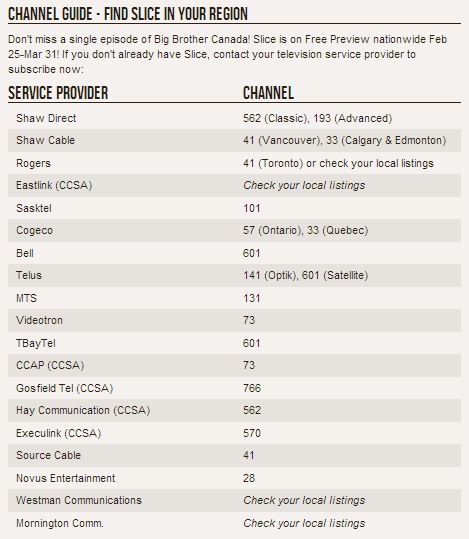 Stay connected and interact with other Big Brother Fans on our Facebook page.
And Follow: @BigBspoilers and @Dawgsbigbrother on Twitter for the most up to date spoilers.