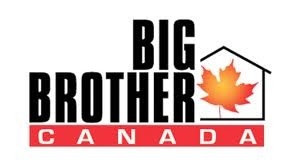 The very first Big Brother Canada premiere episode is set to air on February 27th 2012 at 9pm ET/PT.
The TV episode format will be just like the US version, where Big Brother Canada will air three nights a week. The season will showcase one hour TV episodes on Wednesdays 9pm ET/PT, Thursdays at 10pm ET/PT and Sundays at 9pm ET/PT. Just like the Big Brother US version Big Brother Canada will have the live eviction episodes airing on Thursdays. Insight Productions and Shaw Media recently wrapped up the casting process earlier this fall and will reveal who the 14 cast members are about a week before the premiere date. Cast information, bios and photos of the newly built big brother house should be released around or just before February 20th, 2013.
Barbara Williams, senior vice-president of content for Shaw Media says:
It's been a hugely complex project, but we're really excited about this and we're already well underway in building the house.
In addition, the first Canadian edition will also have Big Brother After Dark which will begin after the premiere episode on February 27th on SliceTM. Big Brother After Dark gives viewers an inside look into the Big Brother house after the network prime-time cameras have been turned off. Big Brother After Dark is scheduled to air seven days a week from 2am-5am ET/ 11pm-2am PT. Unlike the edited TV episodes, Big Brother After Dark Lets viewers see a live, uncut and uncensored live feed from the Big Brother House.
No word yet on whether or not there will be Big Brother Canada live feeds. From the sounds of it there might not be 24/7 live feed access on this first season of big brother Canada but at least there will be Big Brother After Dark 7 nights a week. We will keep you posted on any new information.