Big Brother Canada 5 – EPisode 5 Eviction and HOH recap
If you haven't been watching the feeds this week you're really missing out!
Competition – Smeller and Taster Challenge
The Taster eats a number of different foods, and then blow their breath in the face of the Smeller who then has to guess what the taster just ate. Tasters brush their teeth and then continue on to the next food.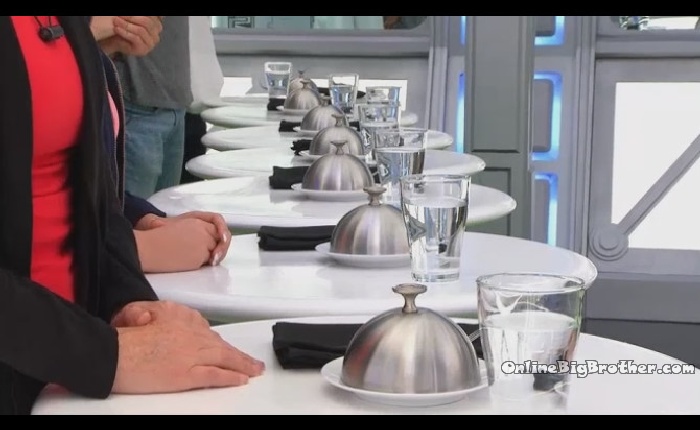 The winning pair get a special dinner date later.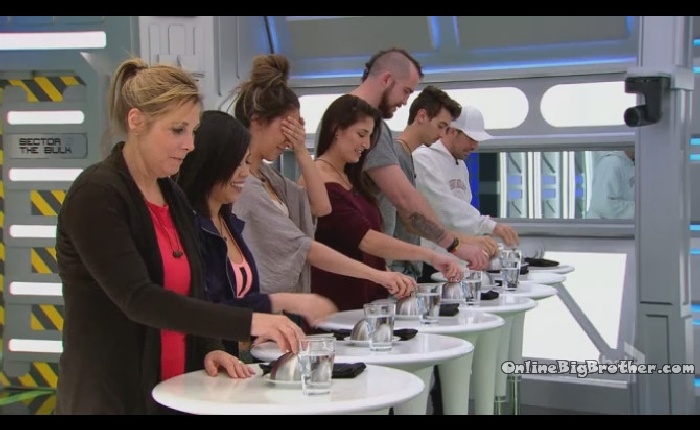 Taster Smeller
Karen Jackie
Cindy (w S) Emily
Ika Bruno
Neda Dallas
Dillon Gary
William Kevin
Cass Dre
1st – Beets
2nd – Sardines
3rd – Ribs
4th – Crickets
Cassandra and Dre win and get the special dinner date.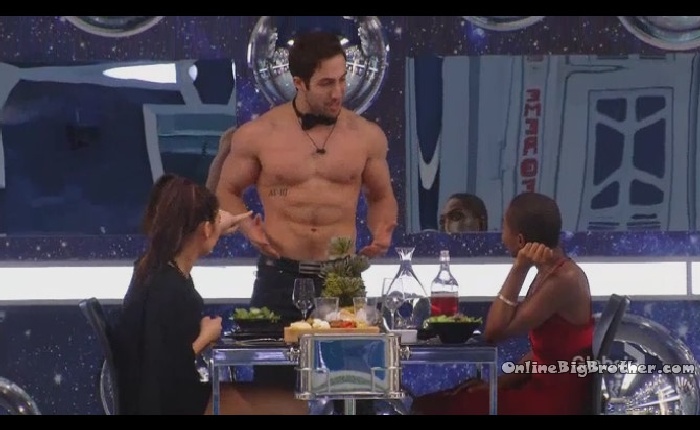 Eviction!
Emily and Dallas both give their speeches. Dillan lashes out at Cindy with an S in his speech.
If it's a tie then HOH decides who will be leaving the BB house.
Votes
Karen – Dallas
William – Dallas
Dre – Dallas
Kevin – Dallas
Cindy with an S – Dallas
Jackie – Dallas
Dillan – Dallas
Neda – Dallas
Gary – Dallas
Ika – Dallas
Cass – Dallas
Bruno – Dallas
Unanimous, not surprising since he was up to no good on the live feeds, and Emily managed to convince the HG that Dillan/Dallas had set the whole fight up.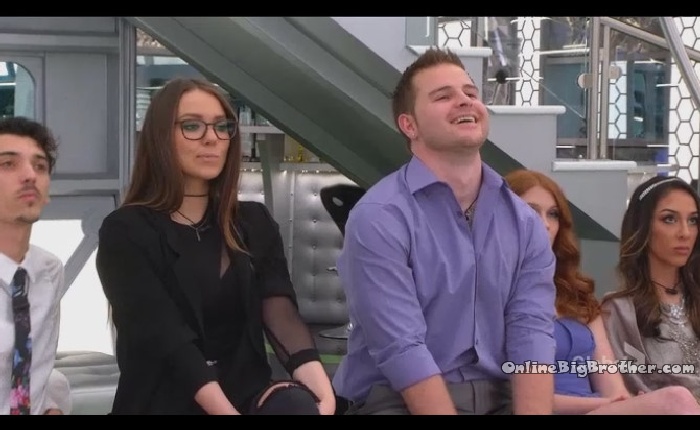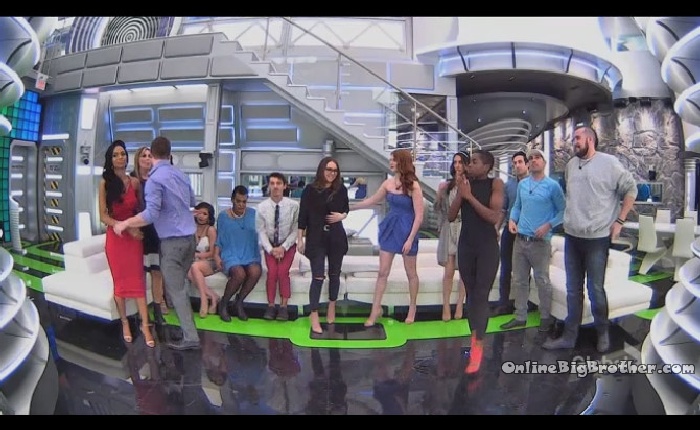 HOH Comp
Earlier this week they were all part of a dramatic soap (minus Demetres since he is the current HOH). They have to answer questions about their time on set. Last HG standing becomes the new HOH.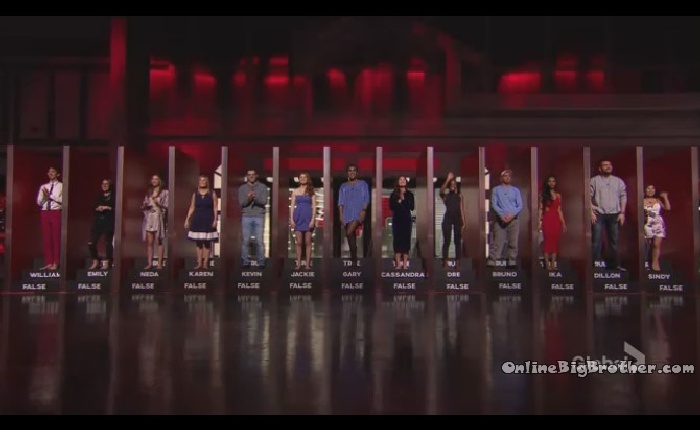 Q1) T/F – Picture frame on bedside table had a photo of 2 people. – TRUE – All HG are correct
Q2) T/F – Sign hanging beside front door read, "Home is where the Heart is" – FALSE – X William
Q3) T/F – Three painting hanging in the bedroom – FALSE (2 paintings) – X Cindy (with an S)
and that does it… Watch Monday to find out who won HOH.
If you are watching the feeds your already know.