Big Brother Canada 5 – Episode 5 Recap
HOH Comp – "…And Scene"
Earlier this week they were all part of a dramatic soap (minus Demetres since he is the current HOH). They have to answer questions about their time on set. Last HG standing becomes the new HOH.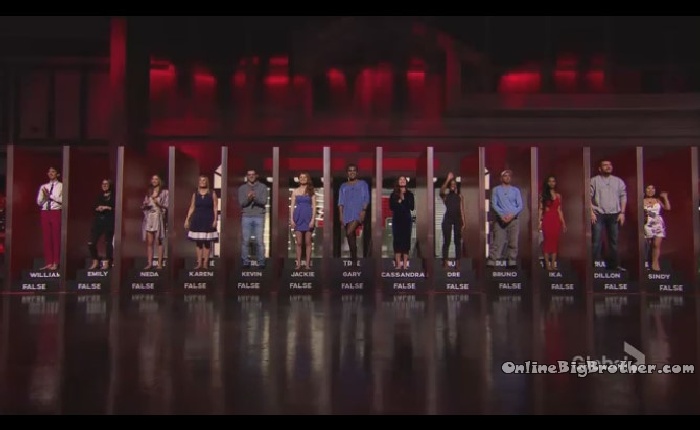 Q1) T/F – Picture frame on bedside table had a photo of 2 people. – TRUE – All HG are correct
Q2) T/F – Sign hanging beside front door read, "Home is where the Heart is" – FALSE – X William
Q3) T/F – Three painting hanging in the bedroom – FALSE (2 paintings) – X Cindy (with an S)
Q4) T/F – The bench at the foot of the bed had a blanket on it – FALSE – X Bruno & X Emily
Q5) T/F – During filming – Casandra through wine at Dillon 4 times – TRUE – X Dillon… he really should have known that.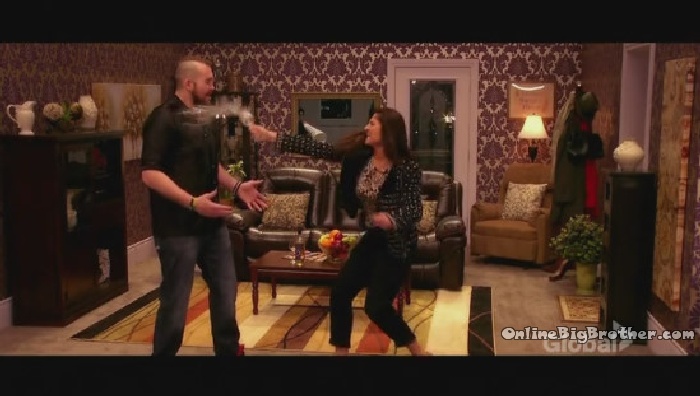 Q6) T/F – The label on the bottle of wine read "Reflection Grove" – FALSE – X Karen
Q7) T/F – In the living room there were a set of keys on an Envelope – Jackie Cassandra & Ika
Q8) T/F – The Bags held by Mindy & Jackeht were Identical – False – X Dre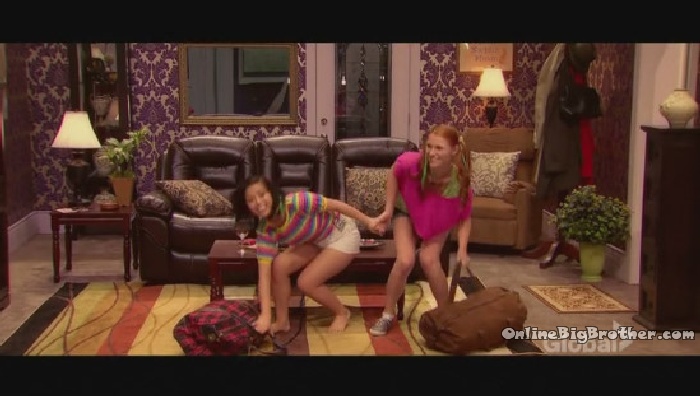 TIE BREAKER
Neda, Kevin and Gary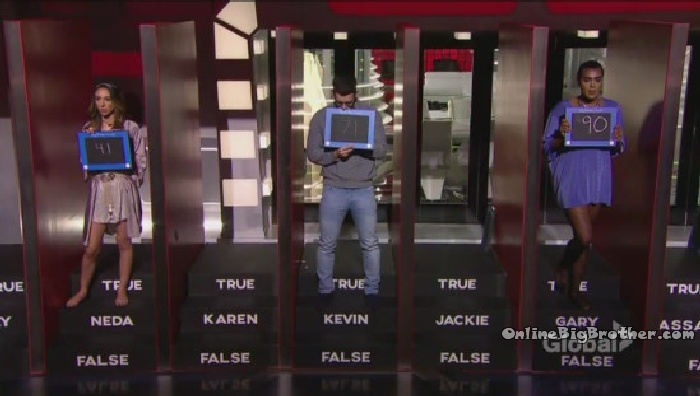 Q) How long did the night one challenge (Dropped in Space) last in minutes?
A) 49 – Neda wins with 41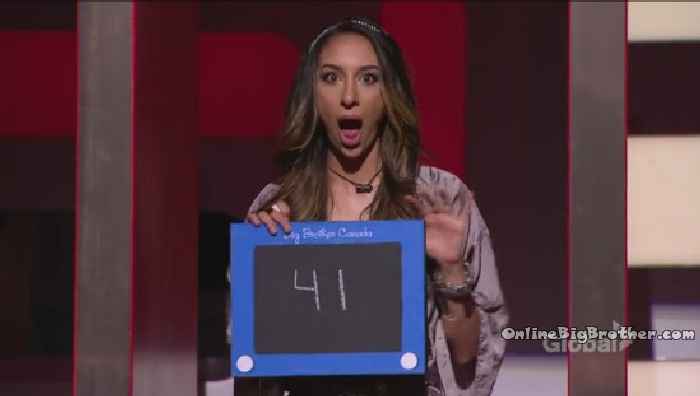 Have-nots Comp – BB Can High
Neda chooses the Cool kids – Dillon Gary Karen Ika and Dre – They automatically are Haves for the week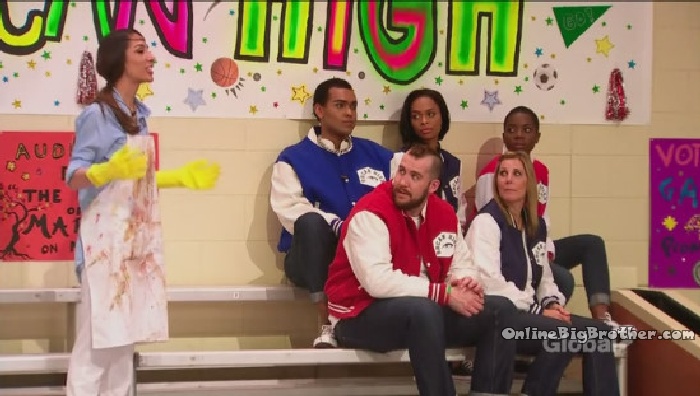 Cassandra doesn't look impressed that she wasn't picked to be in the cool group…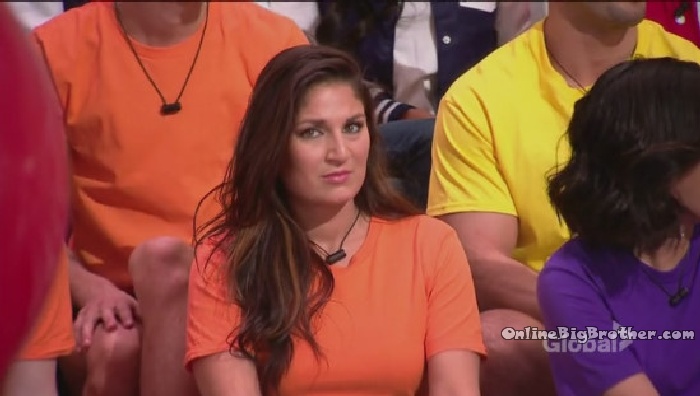 The others are all on the bottom of the social ladder and will compete. They will wear an inflatable suit and walk along a balance beam collecting multiple food items, the HGs that collect the least amount of items will be have-nots for the week. The cool kids will throw large balls at the competitors and try to knock them off the balance beam, into the pool of mystery meat.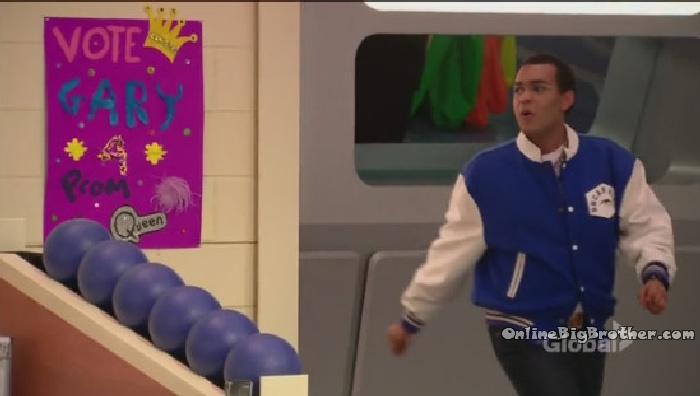 Have-Nots for the week
Bruno, Demetres, William, Cassandra
Nominations
Neda nominates Cassandra and Jackie