Big Brother Canada Episode 26 Eviction
Head of Household – Kevin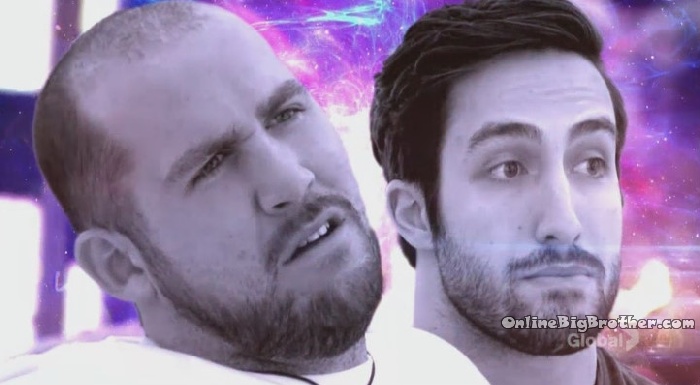 Demetres and Dillon are nominated
Kevin won a special screening of Baywatch and invites Dillon and Karen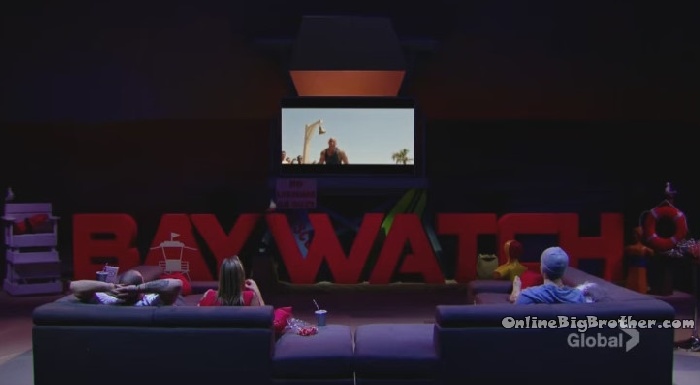 Eviction Votes
Karen – Dillon
Ika – Dillon
Final four are Kevin, Ika, Karen and Demetres.
Head of House hold Competition – Solve for X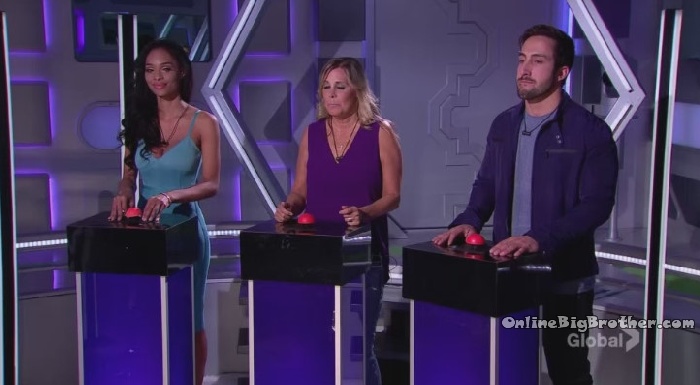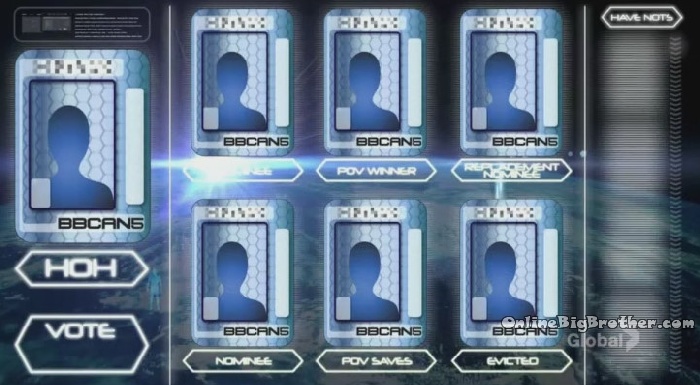 Space Log referring to a specific week, some of the logs refer to multiple weeks.
1. Answer –Neda (Ika correct)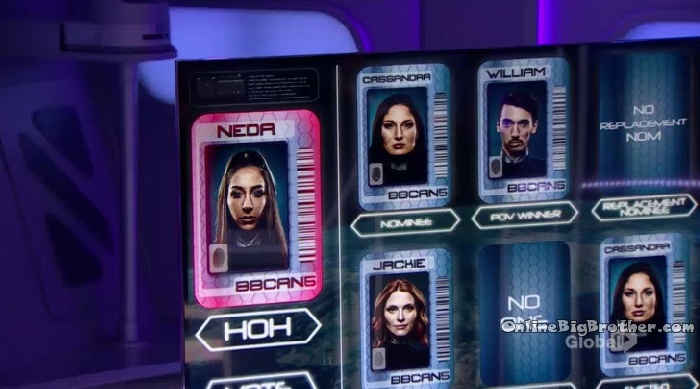 2. Answer – Dillon (Demetres correct)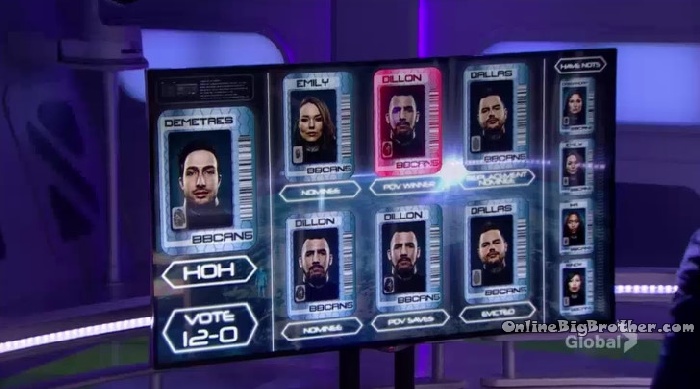 …
To be continued on Monday
We know from the feeds that Demetres won the HOH competition.