EP 24 – HOH Competition – Drunk Speeches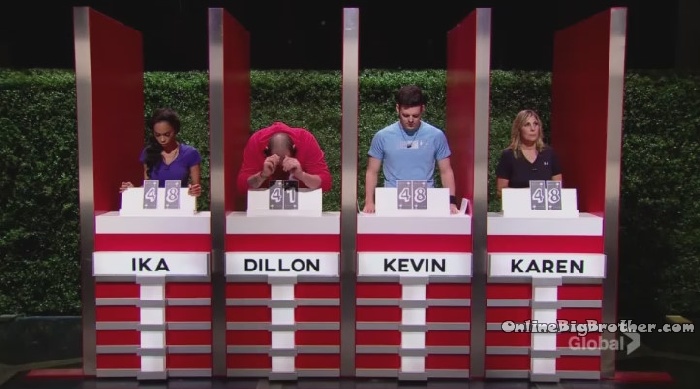 Ika Dillon Kevin and Karen
Speeches from HG's will be read out as if they were drunk.
They have to answer listen and identify which day the speeches were given.
Bruno – Day 48 (Dillon Incorrect)
Cassandra – Day 20
Dallas – Day 10 (Ika, Dillon, Karen Incorrect)
Neda – Day 14 (Karen Incorrect)
Gary – Day 22 (Ika, Karen and Dillon Incorrect)
Jackie – Day 17 (Ika Karen and Dillon Incorrect)
Kevin wins HOH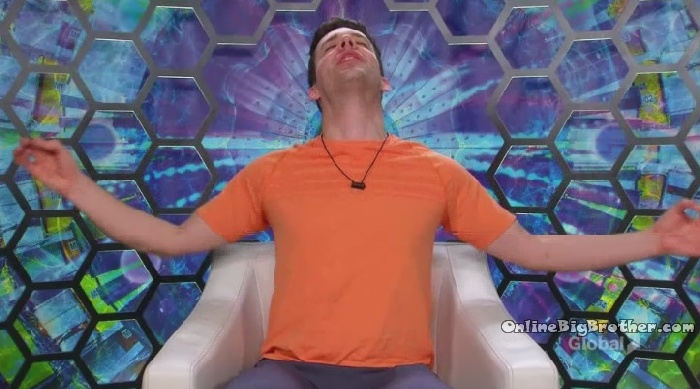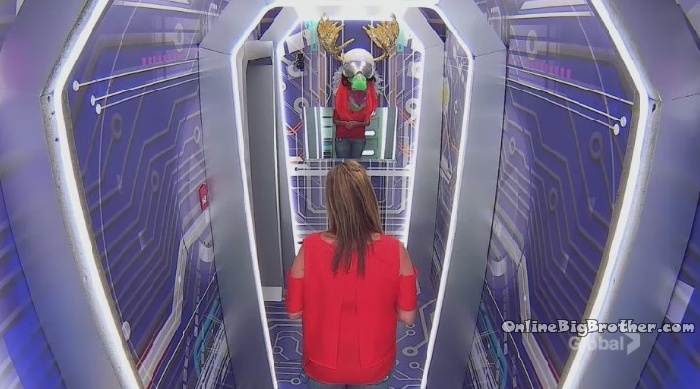 Karen is picked by Marsha the Moose, she has a chance to win $10k while all the other HG's watch.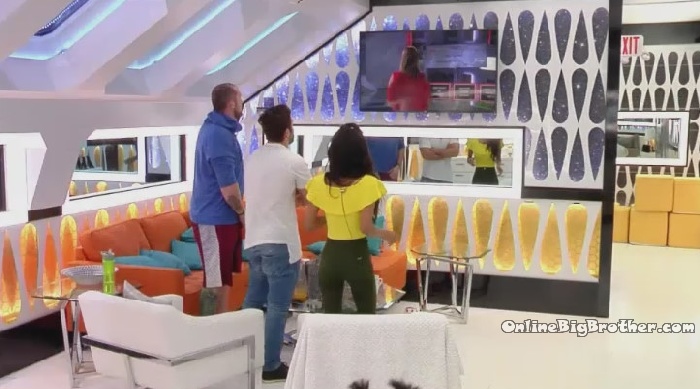 Karen picks Punishments
She must assign a punishment to the four remaining HG's
The punishments are:
Isolated for 48hrs – Dillon

Can't Play Final 4 Veto – Demetres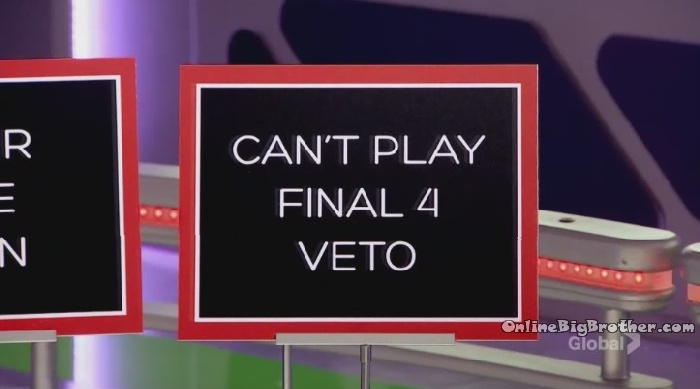 Lose 1 Juror Vote – Kevin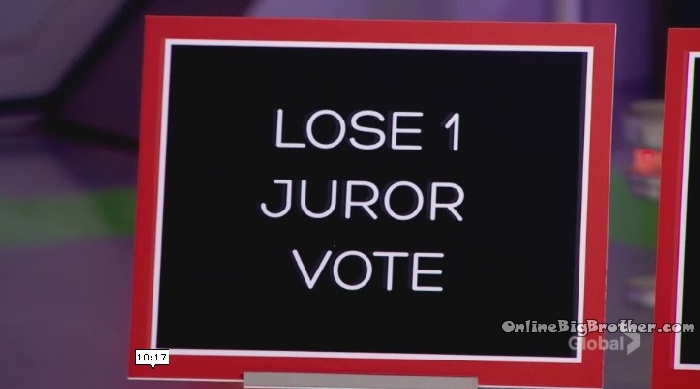 Never Vote Again – Ika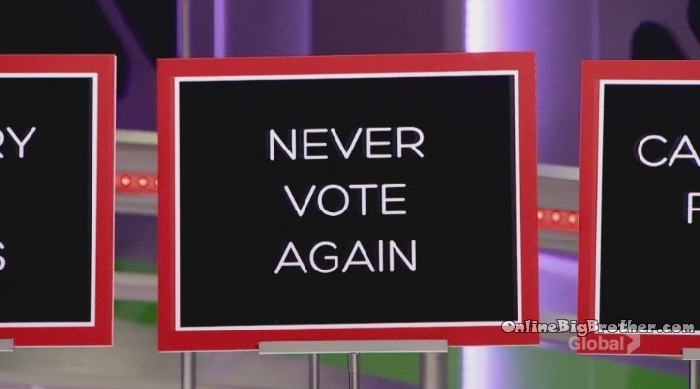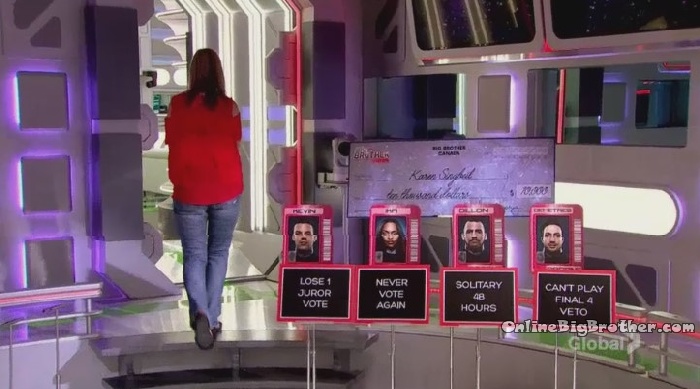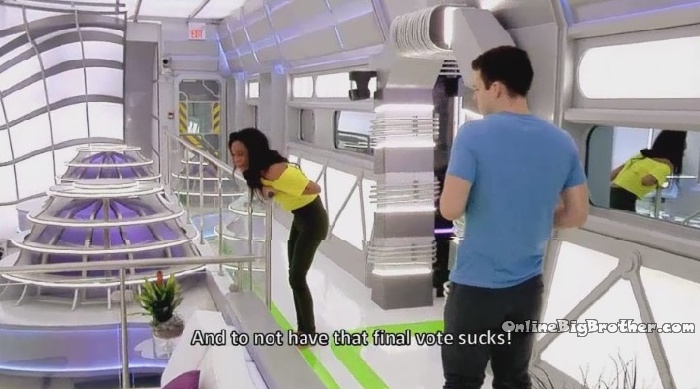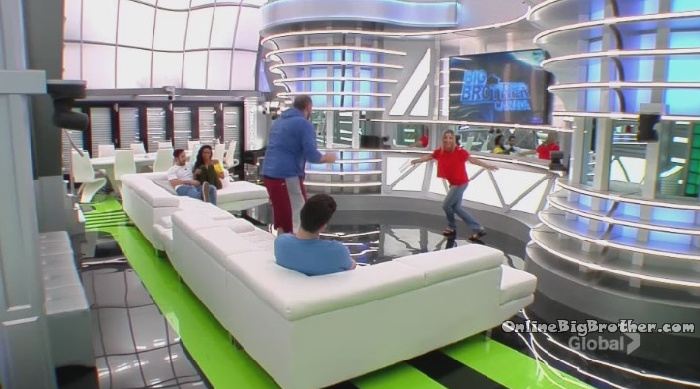 She then breaks the news to the HG's that it was fake, she doesn't win 10k, no one will have any punishments and the Have-nots room will be close for the rest of the season.