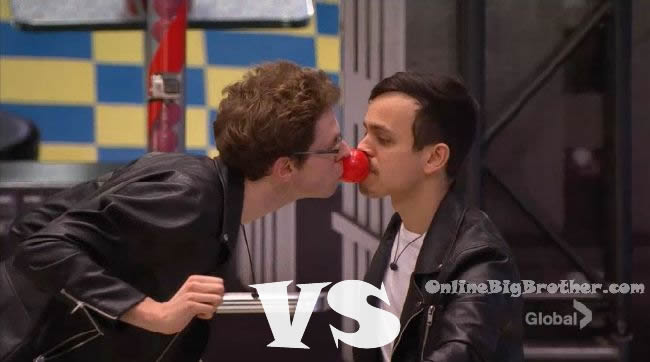 Last week the returning house guest twist really shook up the house especially for Mitch's game. The house unanimously voted for Kelsey to return to the game and along with Maddy's duck she brought inside information from her time in the secret suite with Loveita. Kelsey was shocked to learn that not only was Mitch pretending to be with (Jared/Kelsey/Raul), he was also in an alliance with Loveita, and Joel. Kelsey and Jared originally wanted to use this information at a later date but Raul emotionally confronted Mitch which forced their hand. Raul then won HOH and nominated Mitch and Joel for eviction. In the power of veto competition Jared won and after contemplating putting up the brothers he decided not to use it as Raul refused to go along with the new plan.
Social Media Spoilers:
Thank you – hamsterwatch for the spoilers!
Evicted House Guest: Mitch by a 5 – 3 vote (The 3 were Nikki, Ramsey, Maddy)
HOH Winner: Maddy won HOH (Before/After Competition)
Additional info: new wildcard twist next week that'll involve viewers
Jury: Mitch is the first member of the jury
Watch the Big Brother Canada 4 Live Feeds anywhere in the world with HideMyAss VPN.
Arisa announces that whoever leaves the house tonight becomes the first member of the jury.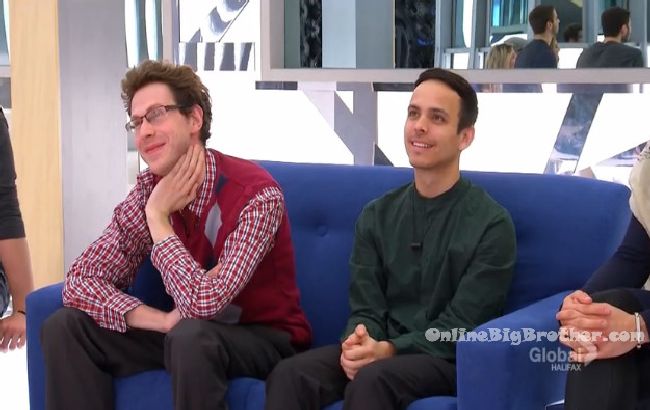 ACTUAL RESULTS:
Jared votes to evict: Mitch
Nikki votes to evict: Joel
Ramsey votes to evict: Joel
Kelsey votes to evict: Mitch
Cassandra votes to evict: Mitch
Maddy votes to evict: Joel
Philippe / Nick vote to evict: Mitch
Tim votes to evict: Mitch
Evicted House Guest: Mitch by a 5 – 3 vote
** On Mitch's way out the door he tells the house guests: "Oh if one of the trio (Jared/Raul/Kelsey) makes it to the end, they have my vote. So get them out while you can!"
HOH Competition – Before or After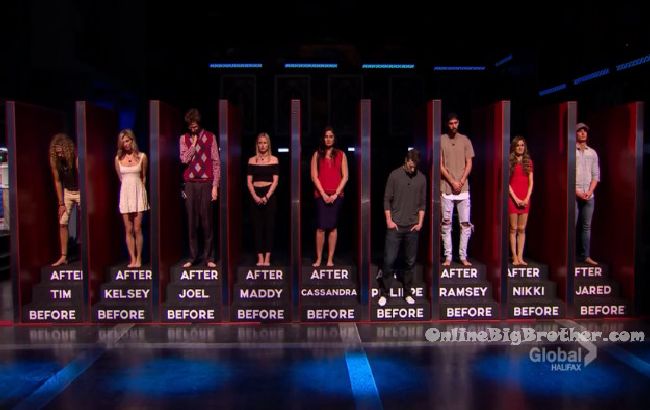 The show ends without the winner being decided. We already know from the spoiler that Maddy is the new HOH but to officially confirm we'll have to wait until the live feeds turn back on to see who the new head of household is.
Arisa announces at the end of the show that next Thursday we'll be a part of another wildcard!
HOH Winner: Maddy
** When the live feeds returned it was confirmed that Maddy won HOH. Jared and Maddy listening to Maddy's ipod music.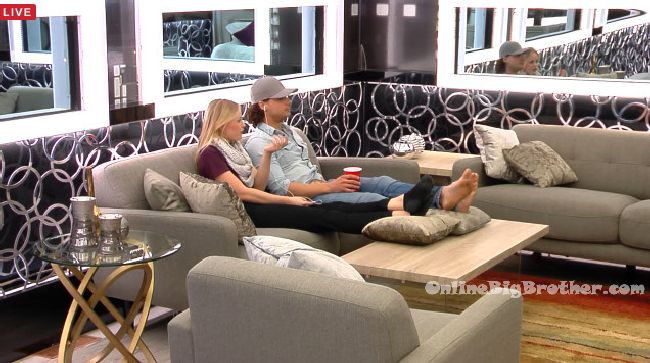 If you find value in our live feed updates, please consider showing your support by giving a tip!
Any amount is greatly appreciated!
Share it YO!!
Tweet