POV Holder:
HEATHER
Next POV
April 26th
POV Used
Yes
POV Ceremony
April 28th
HOH Winner:
Jon
Next HOH:
May 1st
Original Nominations:
Heather and Sabrina
Current Nominations:
Sabrina and Adel
Have Nots
None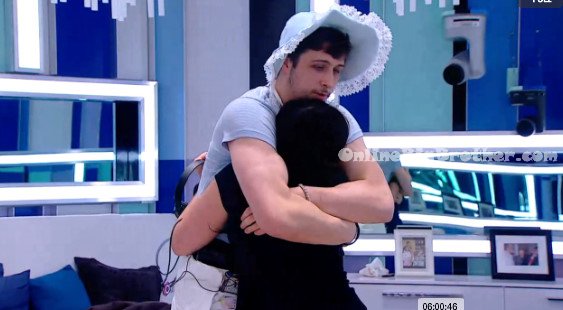 4:15pm – 4:30pm Sabrina goes to the HOH room and talks to Jon. She tells him that Heather and Neda just told her that she is staying. Jon says okay didn't Neda and I already tell you that?! Sabrina says yes but Heather hadn't told me yet. Sabrina asks if Jon was on board with it. Jon says yes, it was Heather and Neda that haven't been sure whether to keep you or not. Jon heads to the bedroom and talks with Neda. Jon asks Neda when you talked to Sabrina what did you tell her about me? Neda says I said she would need to talk to you. Jon asks why did you just say that I was on board?! Neda said you were. Neda tells Jon that he is so annoying!! Jon tells Neda that she is being annoying! Jon asks when you were in the bathroom talking to Heather what exactly were you talking about?!! Neda says she can't remember exactly what we talked about. Neda says we were talking about keeping Sabrina over Adel. Jon asks and what else?! Neda and you go! You tell me! Jon says how would I tell you what you and Heather were talking about!?!! Neda asks Jon why he is so pissed? Jon says he isn't. Neda asks do you trust me?! Jon says 95% yes. Neda asks when did the other 5% go? Jon says in the last few days. Jon tells Neda that she sketches him out. Neda says don't tell me that I sketch you out. I am not going to screw you over. It doesn't make sense for me to do that now. Jon tells Neda that he hasn't had an emotional connection with anyone other than her. Neda says that she hasn't cried to anyone but him.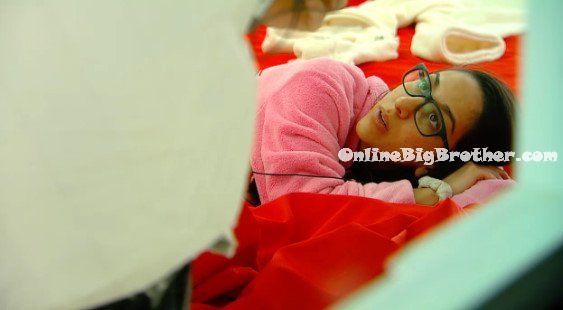 There was also a very quick LIVE FEED leak of the backyard:
What's going on out there? Planning for tomorrow night's HOH competition?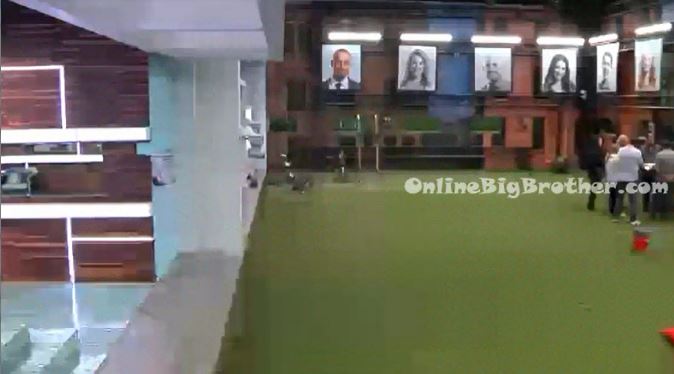 4:50pm – 5pm Jon, Neda, Heather, Sabrina and Adel are in the kitchen eating. Big Brother then blocks the live feeds…
5:05pm – 5:25pm The live feeds return and all the house guests are in the bedroom. Neda grabs a glass of water and tells Sabrina that this is your hand what do you want me to do as Neda walks towards Jon. Sabrina says no, I'm on the block that's not a good idea. Neda then throws the water at Jon. Jon then grabs a glass of water and pushes Neda onto the bed. He then pours the water into her ear. Neda says that was actually physical torture! They drag Heather out of bed and Jon throws water in her face. In the bathroom – Jon throws more water in Neda's face. Neda then throws water in his face and throws baby power on him.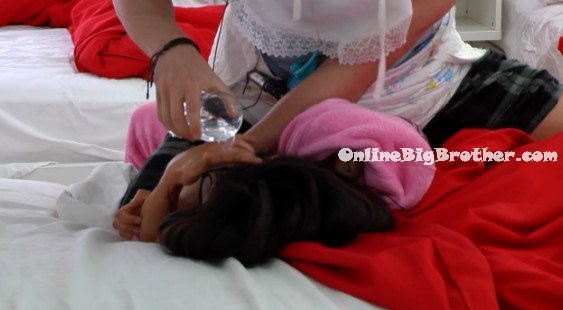 5:25pm – 6pmAll the house guests are sitting around in the bedroom talking about the season and about what they'll do when they get out of the house. Adel laughs that Rachelle never got called to the diary room until episode 8. They all say happy birthday to Rachelle. Adel says happy birthday butt plug you big turd! They start talking about how they haven't been that bad this season. Adel says yeah no one dropped the N-BOMB. Big Brother blocks the feeds. When the feeds come back the house guests continue to talk about random things. Adel says that BURRITO smells like fish! Sabrina says that's a really mean thing to say because people are going to think my parts smell.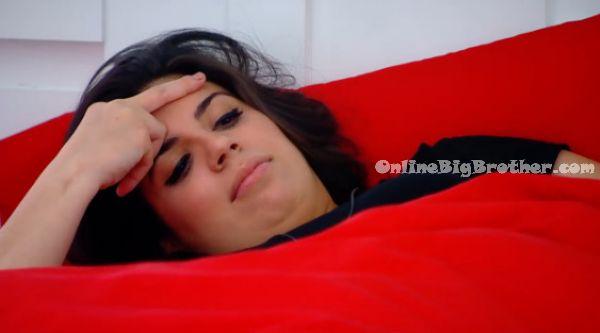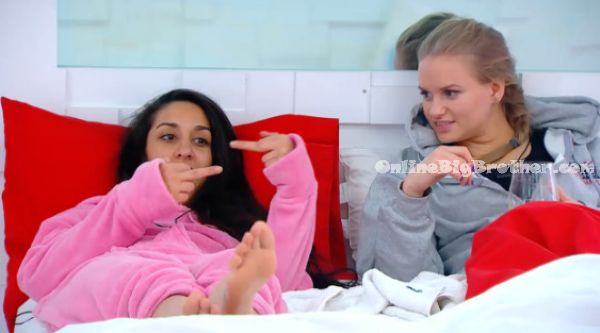 6:10pm – 6:25pm Sabrina tells Adel that he is a thorn in her side. Adel says don't say thorn that's my word. Sabrina says I swear you go home and you'll see that all his diary room session are about me. Adel tells Neda that her butt eats her onesie! Neda says I know I asked for a smaller one but they won't give it to me. Adel says Janelle – Jon tries to rub his dizzel on the girls when he hugs them!! Jon says that Heather tried to rub her WHo-HA on his DO-Da! Adel tells Sabrina I will never vote for you. Heather says well you won't because you're both on the block together. Adel says I mean if I get evicted and you weasel your way to end.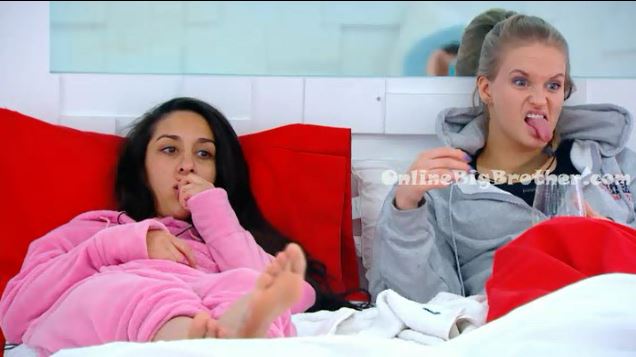 If you've enjoyed the Big Brother Canada Spoilers this season, show your support by making a donation. ANY amount is greatly appreciated! Simon and I work 24/7 all season long to keep you updated on everything that happens inside the Big Brother house. Your donations go directly to paying the fees required to run this site.
Stay connected and interact with other Big Brother Fans on our Facebook page.
And Follow: @BigBspoilers and @Dawgsbigbrother on Twitter for the most up to date spoilers.