Remember Sheila From Big Brother 9? Sheila came in Third during her season and During a penalty POV was Chained to now Prison inmate Adam Jasinsks. Who used his Big Brother 9 Winnings to start a oxycodone smuggling ring with fellow BB9 player and now Prison Inmate/blogger Matt MacDonald
"Big Brother" TV show actress Sheila Kennedy ­was the celebrity guest at Chippendales at The Rio All-Suite Hotel & Casino in Las Vegas on September 24, 2011 (photos by Scott Harrison)
Named "Best Male Strip Show in Las Vegas 2011" by the Las Vegas Review Journal, Chippendales has earned the reputation as the premier, high-energy male revue, featuring a cast of 10 magnificently sexy men. Capturing the perfect balance of sex appeal and tasteful teasing, the show's steamy vignettes portray everything from men in uniform to dusty cowboys as the men perform and play out multiple fantasies in a full production show – there is guaranteed to be something for every woman.
Chippendales Performance Schedule at the Rio All-Suite Hotel & Casino?Chippendales performs nightly at 8:00 p.m., with additional shows on Friday and Saturday at 10:30 p.m. Tickets are $39.95 and $49.95 (Monday and Tuesday); $49.95 and $59.95 (Thursday through Sunday). Dark Wednesdays. For tickets, call (702) 777-7776. .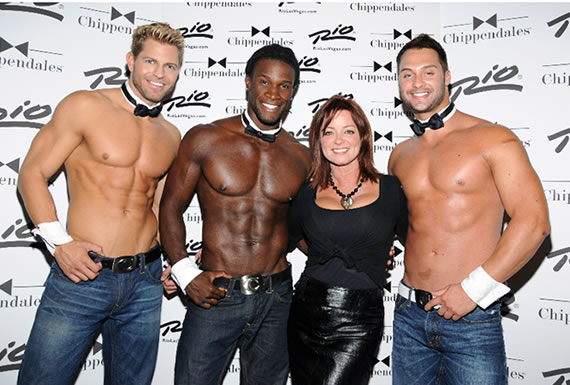 Big Brother 14 Is a go, Application and rules are available, Open Casting should be announced early in the new year.