YIKES! what a week on Big Brother 25. Week 6 started off with Cameron winning the head of household. He nominated Izzy and Felicia and kept us all guessing what his plan was. Veto was played and Matt gave Jared the win. Cameron told Jared to use the veto so he can put Cirie on the block. Jared didn't use the veto. The vote was solidly for Felicia to go (The kraken flowed) Come Wednesday Noon Cracks started forming. Jag and Matt started getting clues that Jared and Cirie have been lying to them. With America and Corey's help they realized how the house alliances were set up. This flipped the majority to Matt, Corey, America, Jag, Bowie and MEME voting to keep Felicia. Matt, Jag, Corey and America formed a core four. Their target was Jared then Cameron.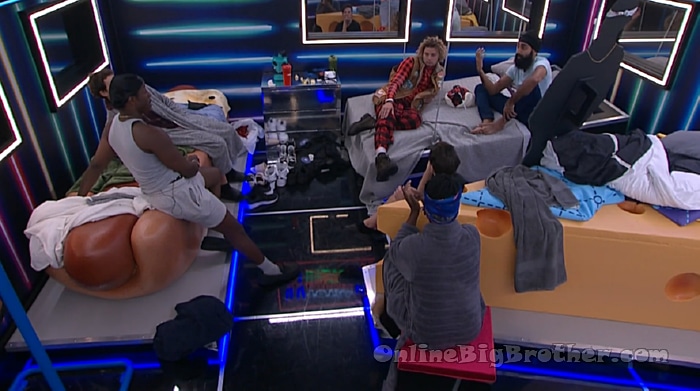 Thursday around noon everything blew up. All the game that the stunt alliance side has been involved in before Tuesday was exposed. In mini house meeting.
In the meeting some little takeaways (Please add more in the comments)
1 – Cirie list Bye Bye Bitches when ranting about alliances
2 – Jag didn't in fact tell Jared this morning that the vote had Flipped Jared made it all up.
3 – Cirie and Jared know Bowie, Jag, MAtt, America and MEME are voting out Izzy yesterday.
4 – All it took was two members of the stunt alliance to be on the block and the entire thing burns down.
5 – Jared gets exposed for telling Corey 3 weeks ago about the 7 deadly sins.
6 – Jared thinks exposing Family style would do anything
7 – Jared thinks when you are wrong talking over someone is a way to win a argument
8 – Jared tries to point his way out of getting exposed.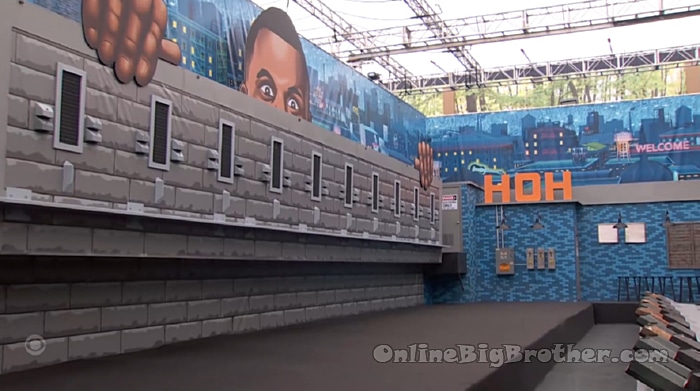 Head of Household this week will be the WALL
Izzy – This has changed my life. I care about this game. I am fighting for my life wearing a pig costume
Felicia say the winner of Big BRother 25 will be a leader.
America votes to evict Izzy
Corey votes to evict Izzy
Matt votes to evict Izzy
Cirie votes to evict Felicia
Jared votes to evict Izzy (Ohh shit)
Bowie votes to evict Izzy
Blue votes to evict Izzy
Jag votes to evict Izzy
MEME votes to evict Izzy
Izzy evicted. On her way out she tells Cameron "Oh no piggy I'll see you soon"
Izzy blames it all on Corey. She is the most betrayed by Corey. Izzy says Cirie will struggle in the house emotionally because she's gone.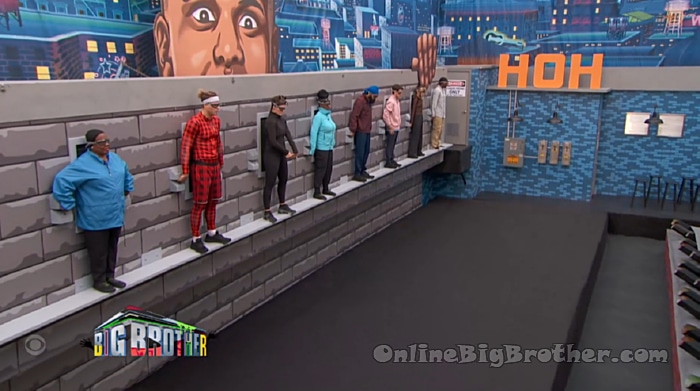 Lets GOOOOO
Julie tells them they are going "Old School" They are only having a Jury of 7 this year.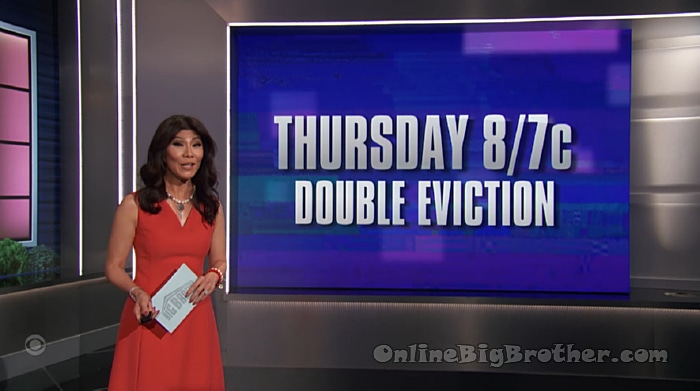 Next Thursday is Double Eviction