Jury house segment. Cameron, Cory, Blue and America.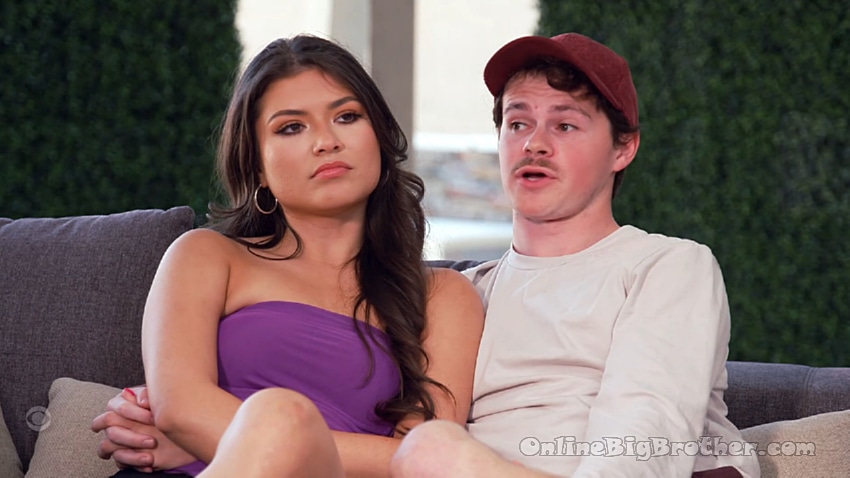 Not sure how long these two will last.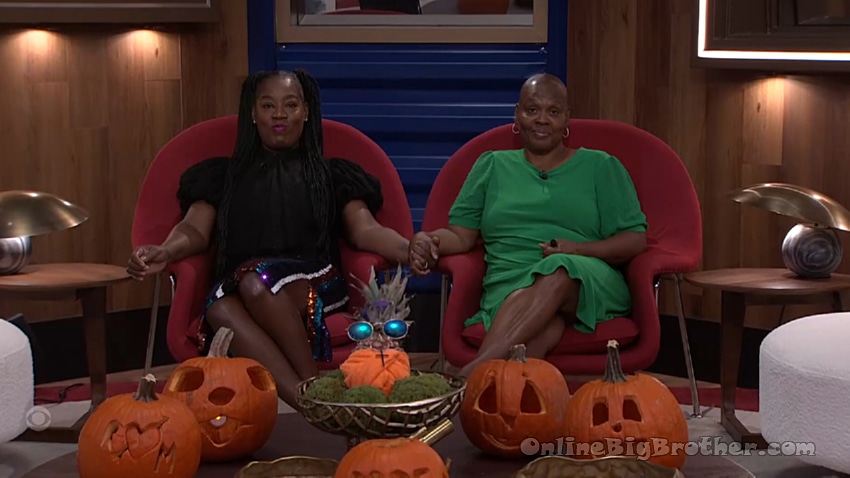 Cirie thanks the houseguests for 93 amazing and crazy days.
Felicia "It's been fun. I'm out of words."
Jag Votes to evict Cirie
Bowie Jane Votes to evict Cirie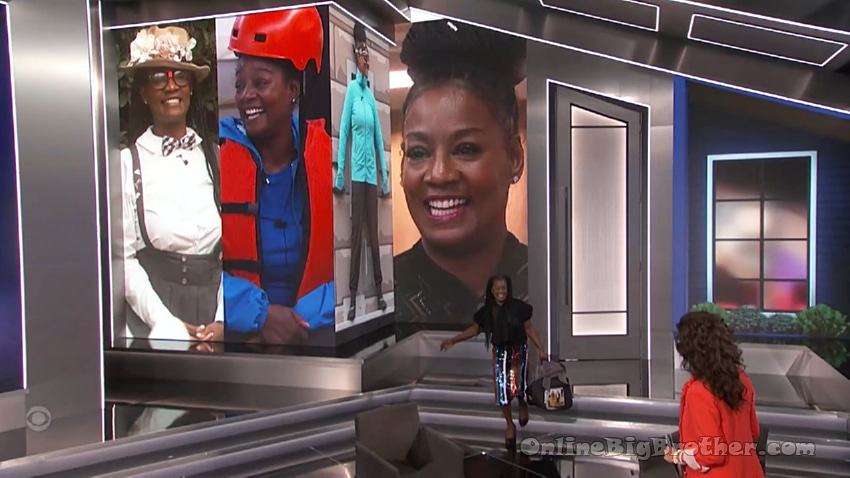 Cirie is evicted. She says Big Brother is harder than Survivor.
Head of Household is some sort of Chenbot comic book quiz.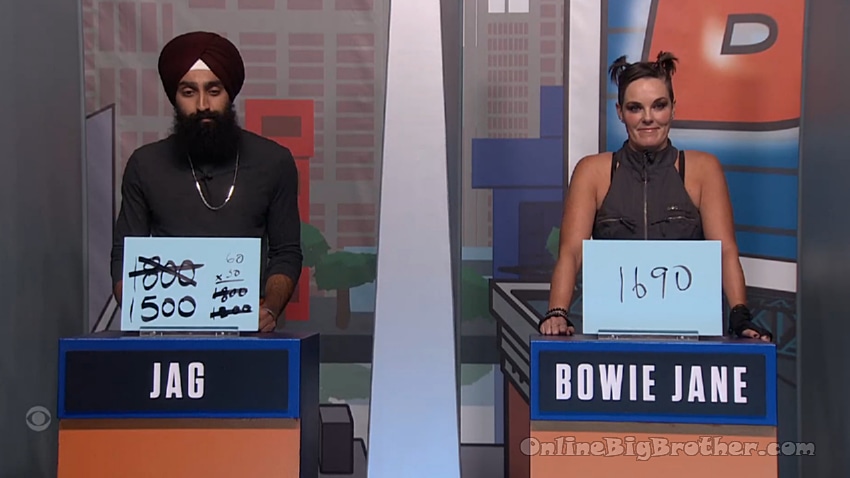 Goes to a tiebreaker between Bowie and Jag.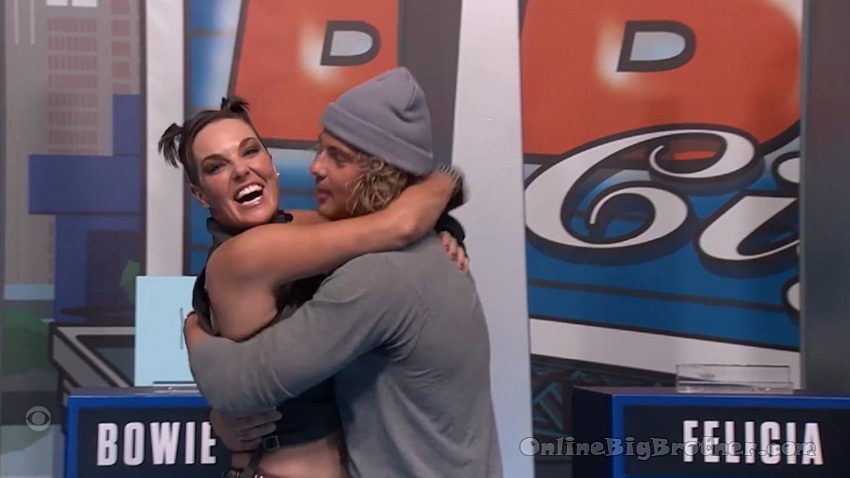 Bowie Jane wins the Head of Household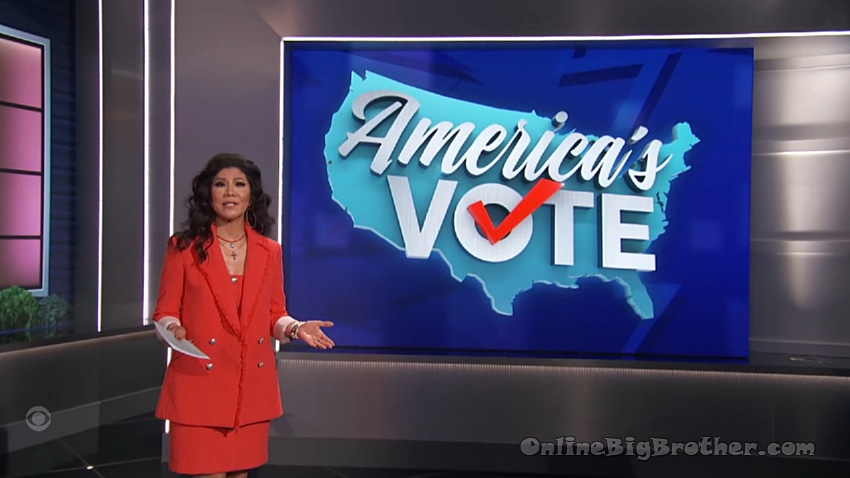 America's vote.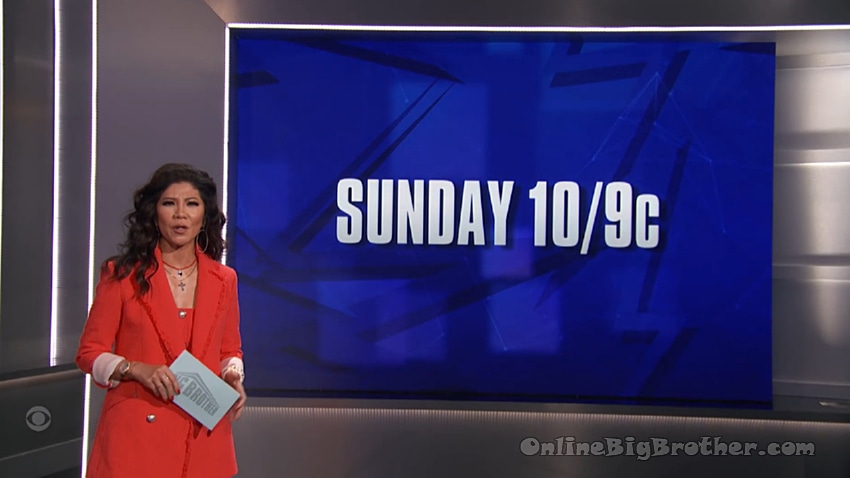 Sunday is the eviction episode which means feeds may be down for chunks this weekend.