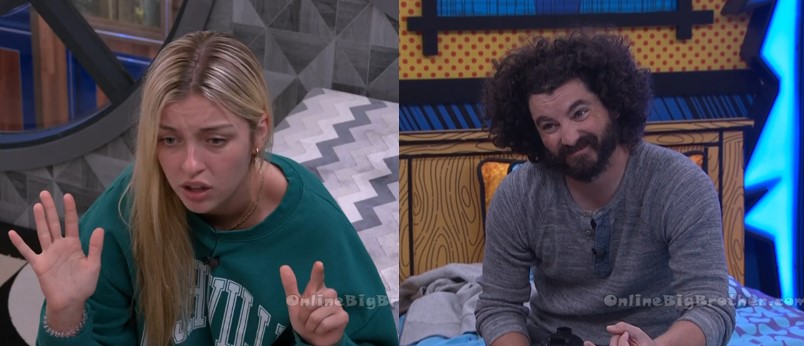 Julie – "Tonight one house guest will depart, never to return." (Sounds like there won't be a buy back / battle back?)
The episode starts with the fall out from Hisam's veto meeting and his speech that rubbed everyone the wrong way. Hisam – for The Professors sake and my sack Reilly has to go!
Cory – Hisam made an a$$ of himself. Why should I do Hisam's bidding!?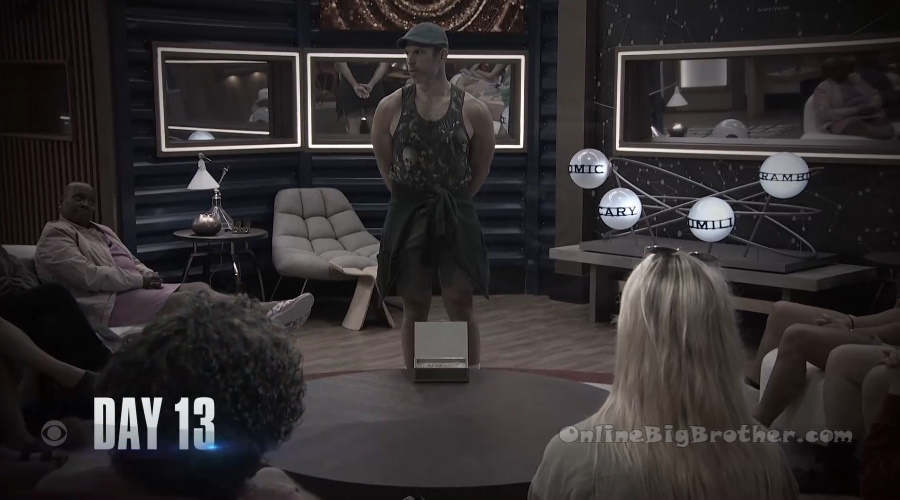 Cameron tells Jared – I think Denzel Washington is Felicia's brother. If they're not related I will buy everyone in the cast a drink. LOL He is going to be buying drinks after the finale. Cameron – we've got a movie starts sister standing in the other room.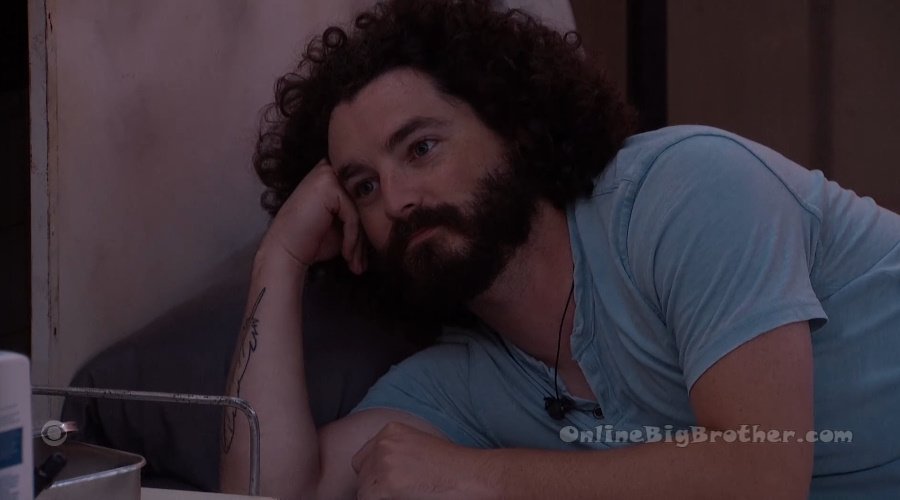 Creepy?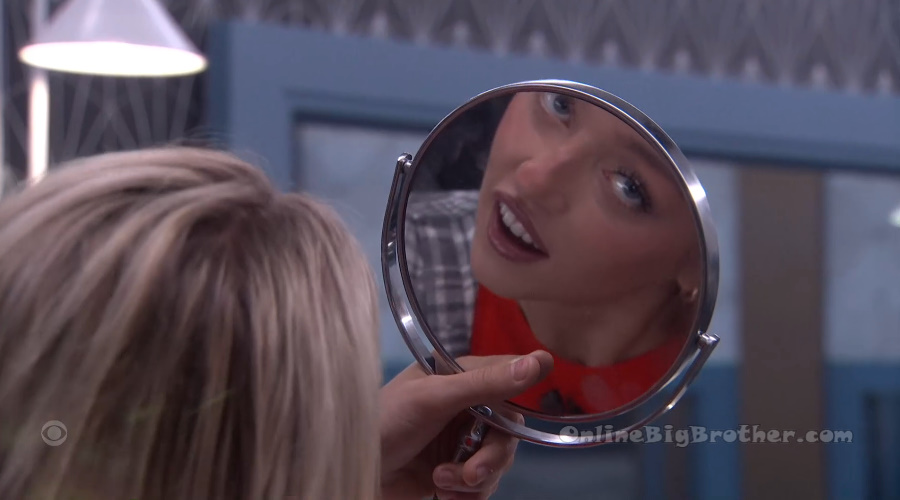 The episode continues with The Professors meeting in the HOH were Hisam dictated what is happening and what they can and can't do. Izzy, Felicia and Cirie were not happy with Hisam.
Julie – up next, could a blindside be in the works?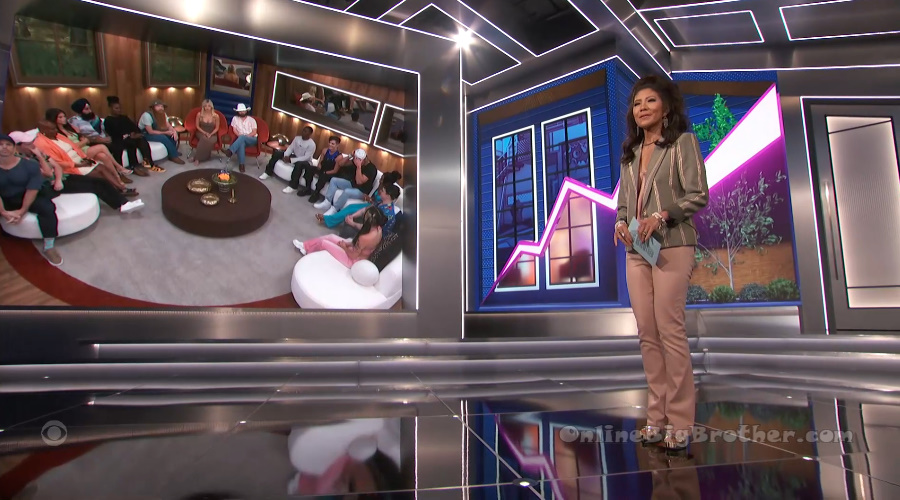 Julie – Up next who will be shown the front door, Reilly or Cameron?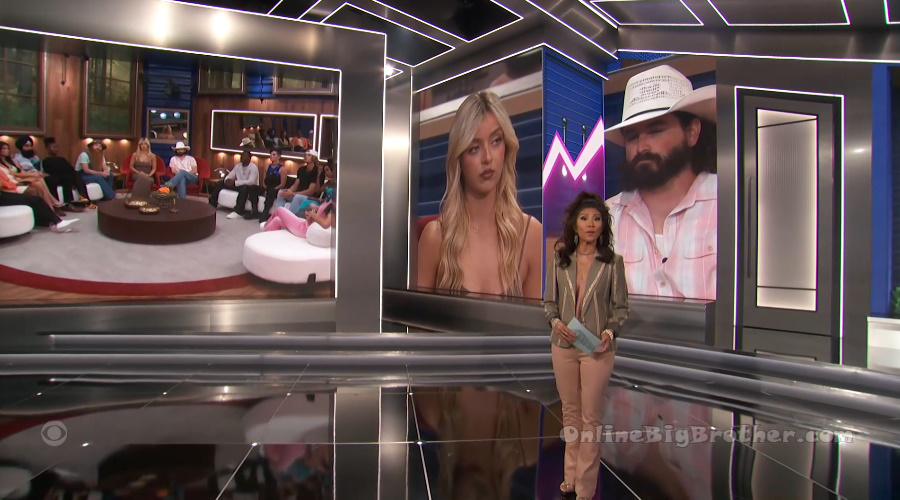 EVICTION RESULTS:
Cory votes to evict Reilly
Felicia votes to evict Reilly
Izzy votes to evict Reilly
Jag votes to evict Reilly
Jared votes to evict Reilly
Cirie votes to evict Reilly
Matt votes to evict Reilly
Meme votes to evict Reilly
Red votes to evict Reilly
America votes to evict Reilly
Blue votes to evict Reilly
Bowie votes to evict Reilly
Hisam does not vote as there was not a tie to break.
By a vote of 12 to 0 Reilly is the second house guest evicted from the Big Brother 25 house!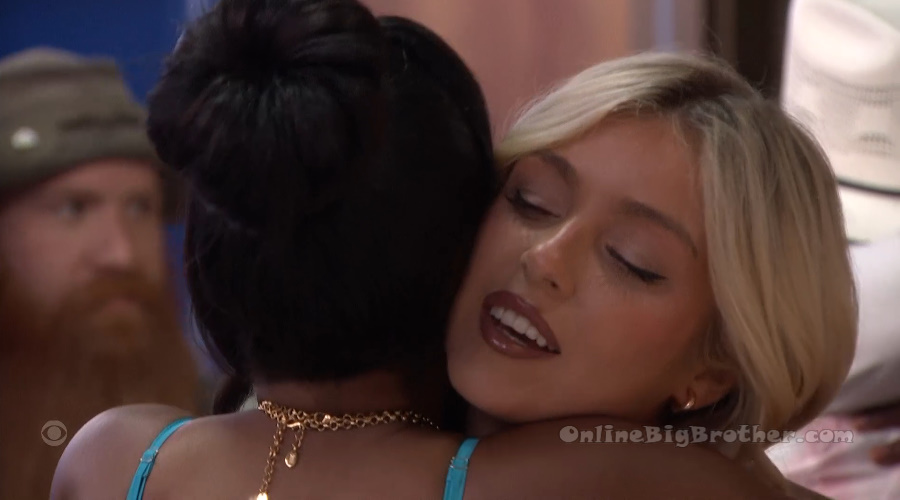 Hisam basking in his HOH glory – unknowingly the target of the next HOH.

Julie – why do you think no one came through for you?
Reilly – I think there is a lot of fear in the house. When I found out in the end that the plan might not work out for me, I told them not to vote for me.
Julie – what would you say if I told you that there is a secret relationship in the house?
Reilly – is it a romantic one?
Julie – No, Cirie is Jared's mom.
Reilly – NO WAY! I knew they were close but I had no idea! That is crazy!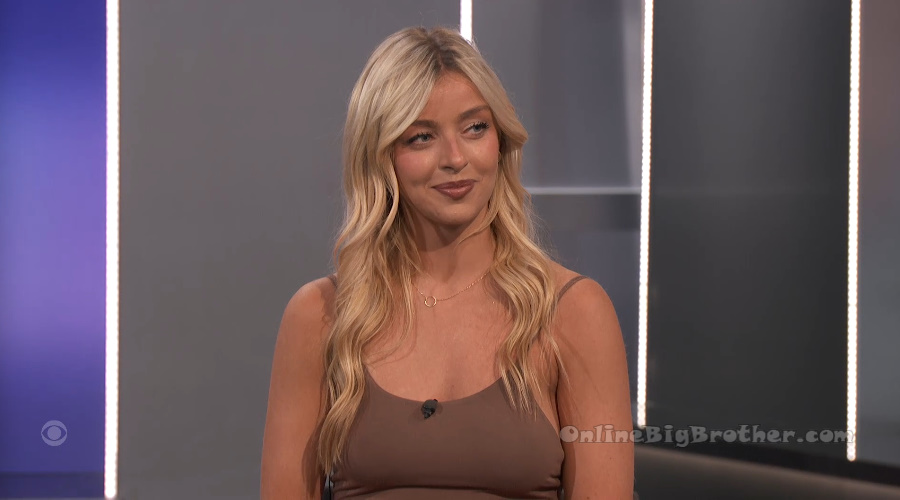 Hisam – I am not sure why you put us on opposite sides. One you are worthy, two you are gold!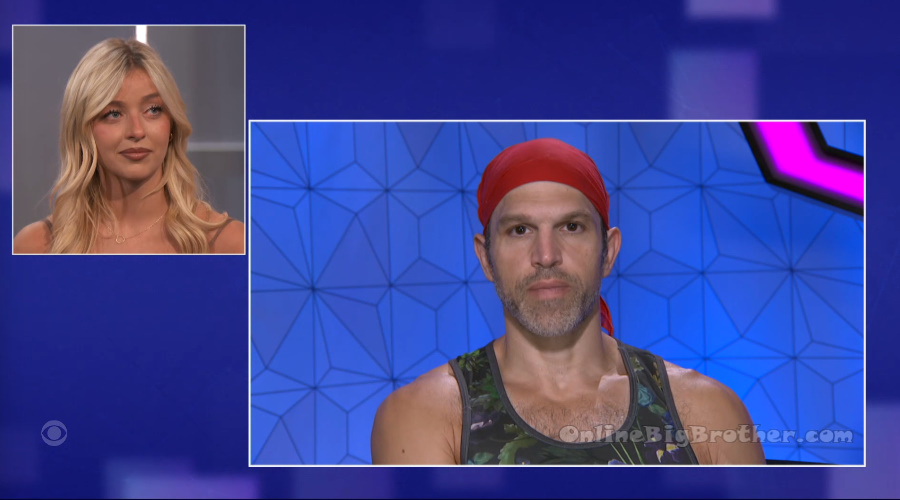 The next HOH was not shown on the end of the episode. It will likely happen tonight with the live feeds being blocked. Stay tuned.
NEXT Thursday the BB PRESSURE COOKER COMP from BB6 is coming back with a scary verse twist..
peek at the HOH comp setup #bb25 pic.twitter.com/RVX7daEiwU

— hamsterwatch #bb25 (@hamsterwatch) August 18, 2023
9:10pm The feeds are still blocked..
Drop a TIP to show your support! Any amount is greatly appreciated!
If you enjoy OnlineBigBrother, please consider donating to keep the madness going. Thank You!