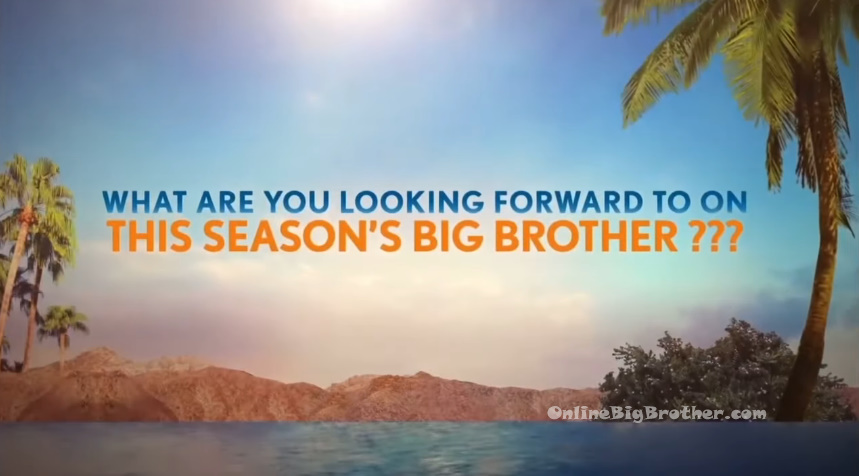 CBS just released a new promotional video for Big Brother 24. Normally we would have had numerous promo videos featuring the new cast of house guests, however, with the cast not being revealed until the day before the July 6th premiere the promo videos have been basically non-existent. Instead the video below showcases a few big brother fans sharing their expectations and what they're excited to see on the upcoming season. The highlight of the video is when Rockstar (from Big Brother 20) appears. She's most excited to see what Julie is wearing each week. (Really?!) I guess she was willing to do it for a lot less than Jejo (Jeff Schroeder & Jordan Lloyd). Check out the video below for fun while we wait for the season to start. (Unfortunately don't expect to see any new information or hints about what we're instore for this season..)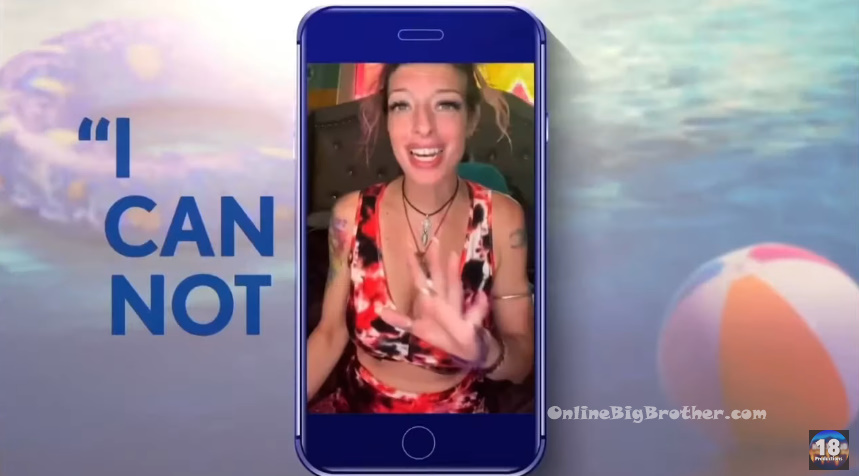 "I am super excited about this next season."
What are you look forward to on this season's Big Brother?
"What I'm looking for the most is showmances! I love showmances so much!
Rockstar (BB20) – "I cannot wait to see what Julie is wearing each week!"
ALL THE FUN, ALL SUMMER LONG!
"When Big Brother starts, the summer is officially here!"
The new season of Big Brother starts Wednesday, July 6th on CBS!
Now's the time to get the live feeds before the madness begins. Signing up through the links on
OnlineBigBrother.com
helps support all the spoilers and updates we do at no extra cost to you. The feeds cost the same no matter where you get them from so why not help us keep the lights on to keep you up to date on everything happening on the live feeds 24/7!